Strange creatures on Balaströnd Beach
On the beach by Bali, where Garðabær and Hafnarfjörður meet on Álftanes, there are about thirty strange creatures. An elderly fisherman and artist, Jón Guðmundsson, has been cleaning the shore of the rubbish that drifts ashore and creates these fine figures that stand there in Hafnarfjarðarhraun on Balaströnd.
The lava is from an eruption from the Búrfell volcano in Reykjanes 7,500 years ago that flowed 12 km (7 miles) to the sea.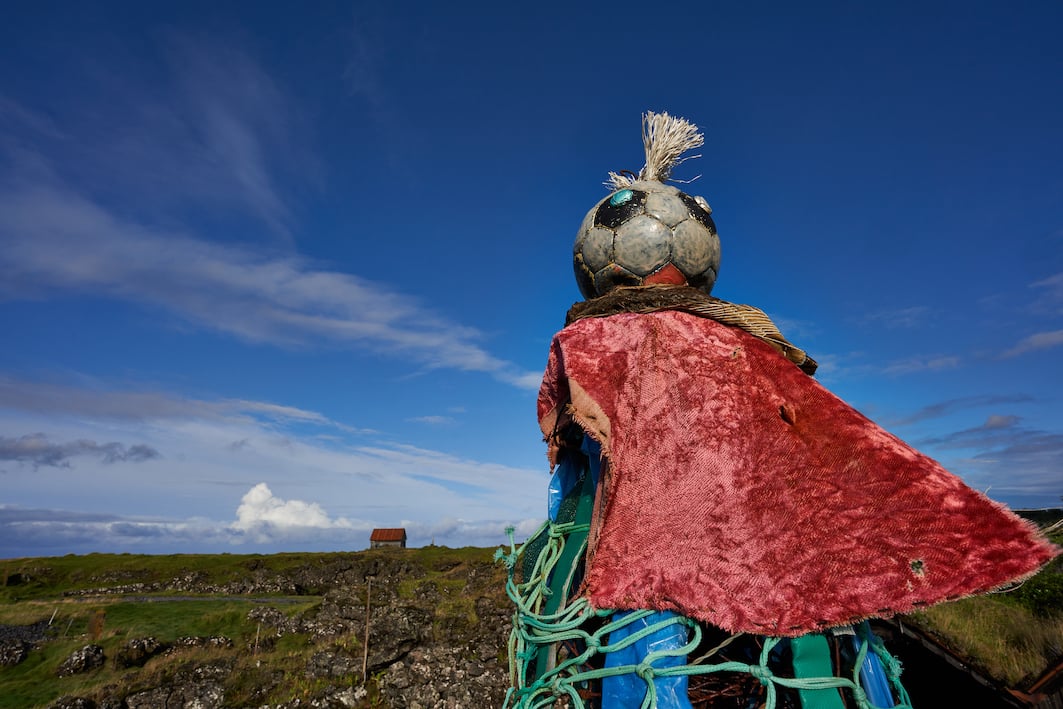 The creature received me well early this morning at Álftanes. After all, the weather was good after the wind and rain last night.
Garðabær 05/09/2021 09:18: A7R III / FE 1.8 / 20mm G Photo and text: Páll Stefánsson