From September to Mid-April with Reykjavik Excursions
Reykjavik Excursions is one of Iceland's oldest and most popular tour companies. In this way, Reykjavik Excursions has the possibility to offer to its clients more than two hundred different tours: it won't be hard to find something interesting.

The winter time is when you can see the Northern Lights. With plenty of darkness and often clear skies, it is the season to enjoy the Lights and Reykjavik Excursions offers different variations of Northern Lights tours.
From the original Northern Lights tour, to a tour where the hunt for the Northern Lights is combined with a stop at the most beautiful geothermal spas Iceland has to offer, everyone should be able to find something to their liking.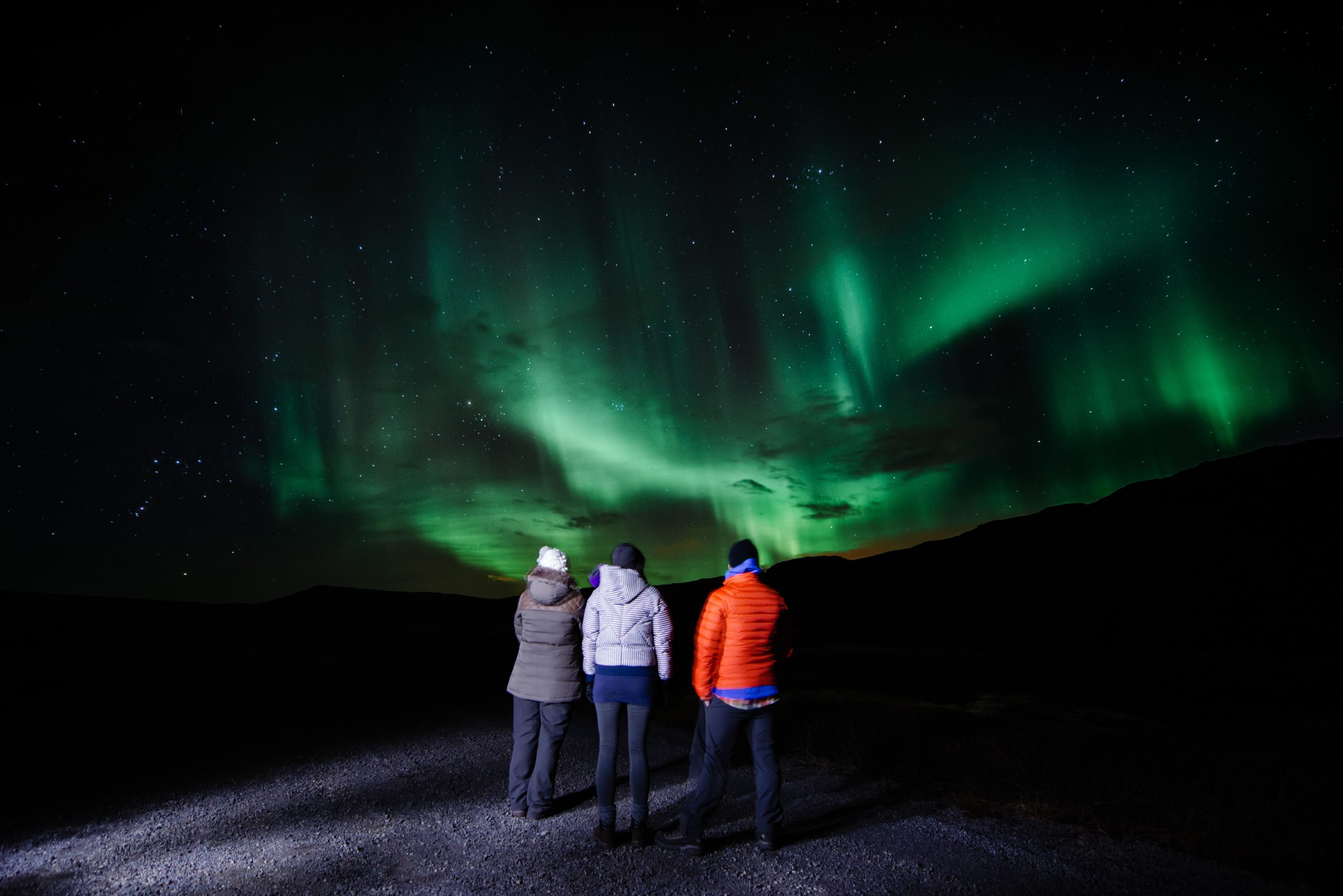 Northern Lights Tour
This is the original Northern Lights tour. The destination varies between days, depending on the weather forecast and where the best Northern Lights sightings are expected to be. The sky is often lit up in a breathtaking dance of colours, ranging from green to purple. The guide will tell you all about the Northern Lights on the tour and, if you do not see them, you can rebook again free of charge.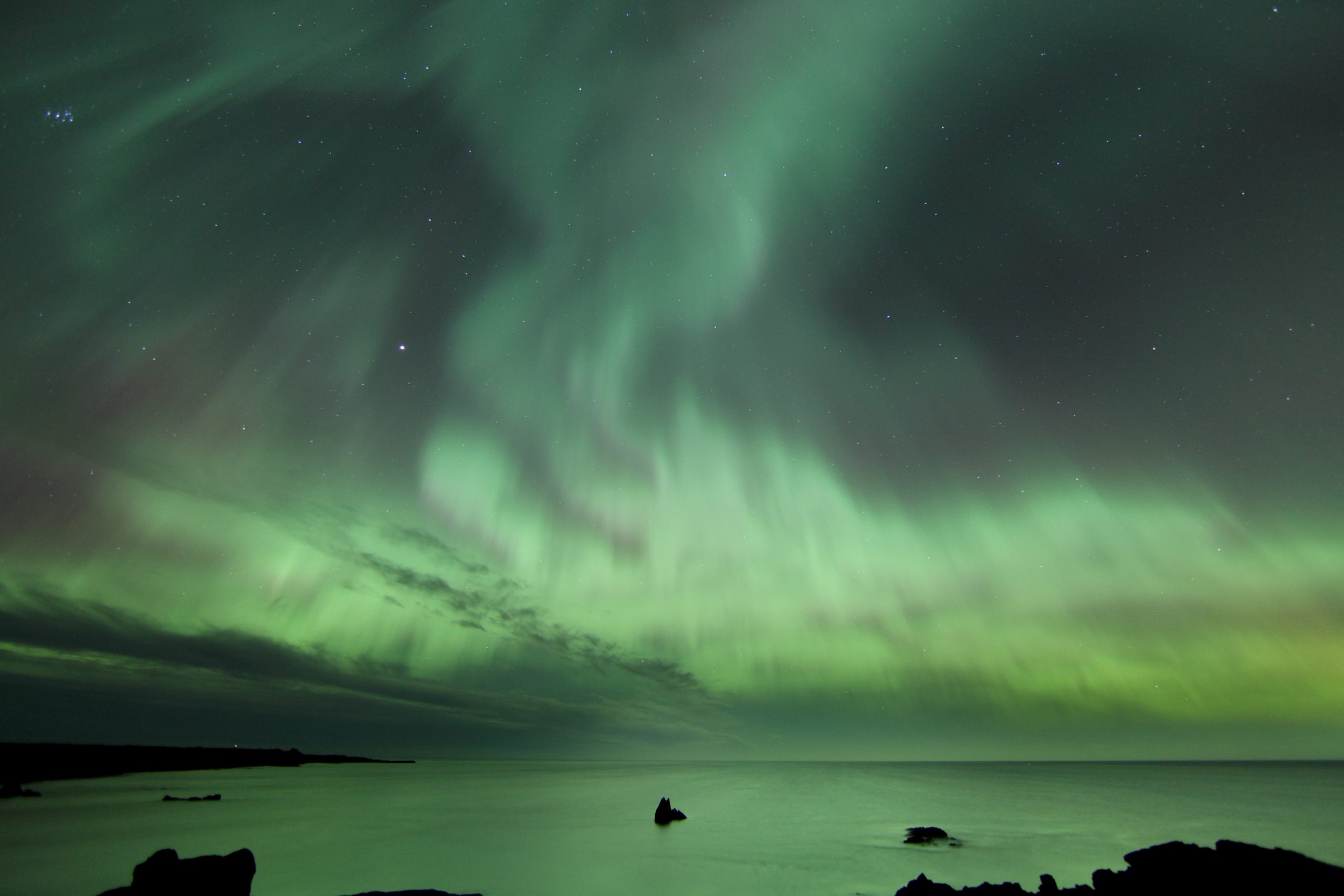 What to Bring
Warm clothing is essential, as you'll hopefully spend some time outdoors, enjoying the Lights. Wear a hat, gloves, warm shoes and socks and several layers of clothes. Photographers love shooting the Northern Lights for good reason! They can usually get a picture that far exceeds what the human eye can see. Photographers should bring a tripod and an external shutter release for the time exposures. After manually setting the focus to infinity, your camera settings should be as follows: ISO 200, f 2.8 and expose for 30 seconds. Please note that the use of builtin or external flashguns disturbs other guests as the eyes need some time to adjust to the darkness for Northern Lights viewing.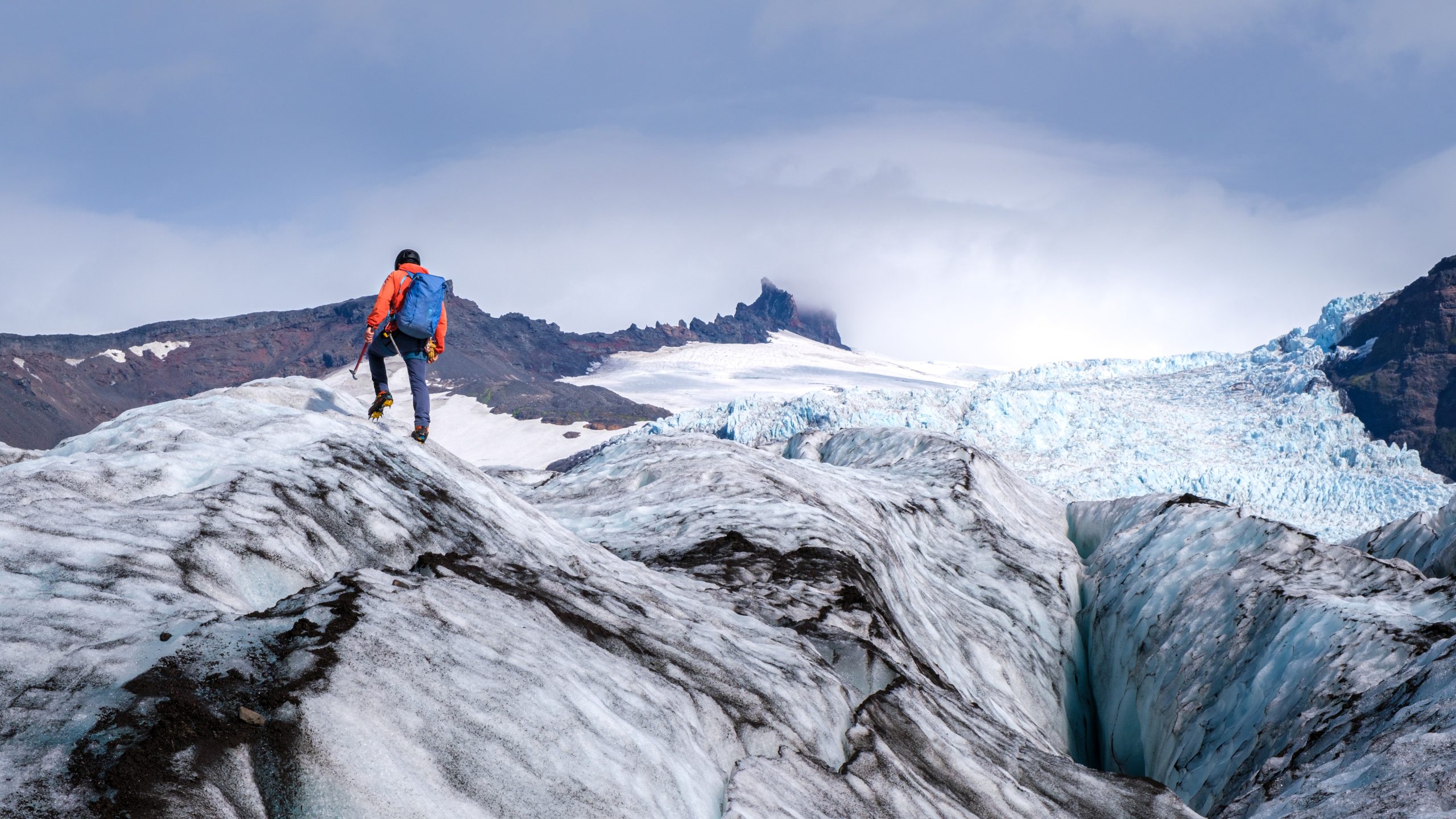 Warm Baths & Cool Lights
Reykjavik Excursions offers special tour combos where you can relax in one of the most precious geothermal spas you can find in Iceland. You can choose between the renowned Blue Lagoon, the nature soaking Fontana in Laugarvatn or the Sky Lagoon, the newest spa in the city of Kópavogur.
From the BSÍ bus terminal, you are taken to the geothermal baths of your choice. There, you will get ample time to have a soak and enjoy the purest geothermal waters on earth. After this relaxing time, you will go out for a hunt for the Northern Lights with Reykjavik Excursions' specialised guides, which hopefully will give you the show of a lifetime.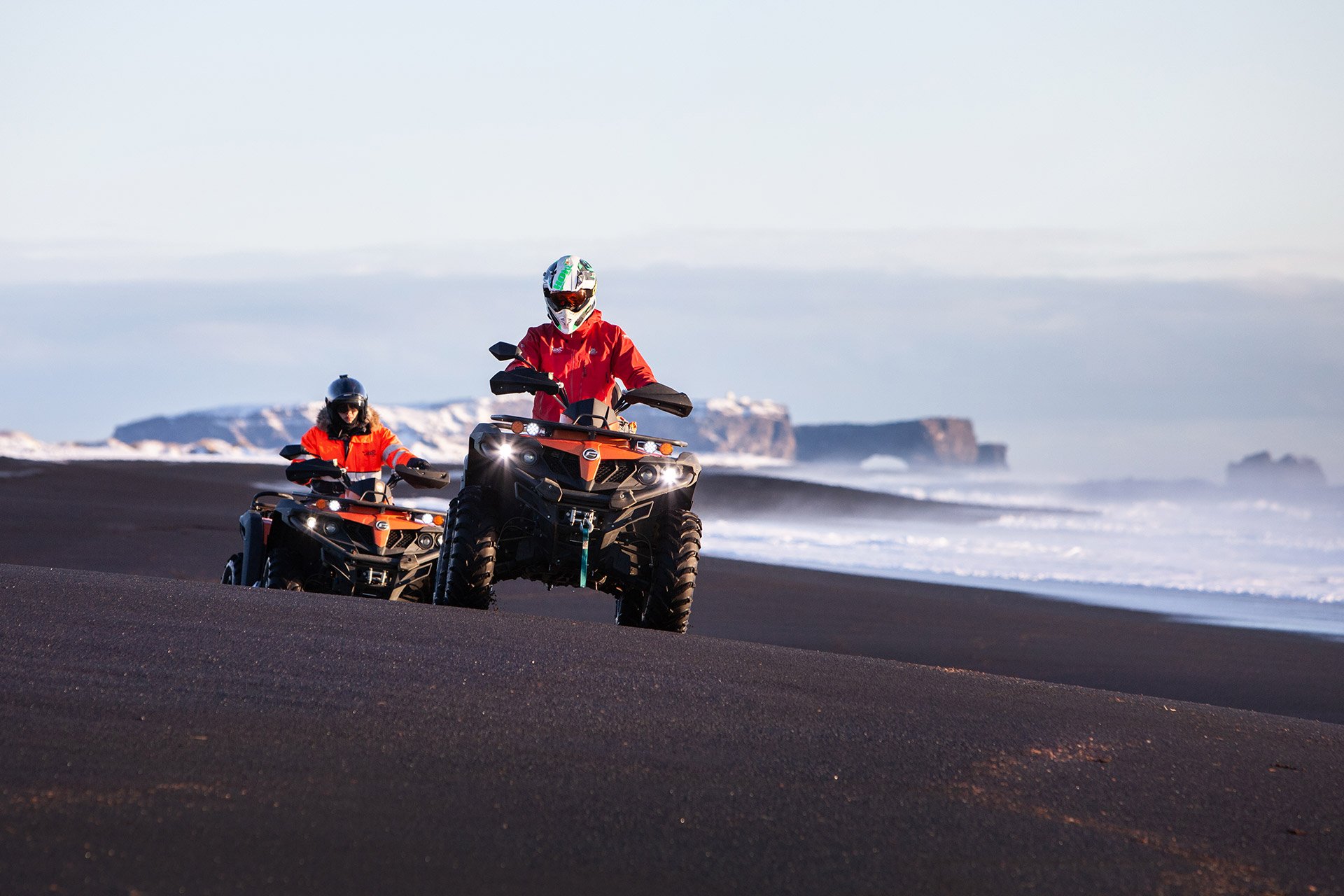 Reykjavik Excursions is much more
Apart from Northern Lights tours, Reykjavik Excursions offers different kinds of tours, thanks to the alliance with other companies which operate within Icelandia. With companies like Icelandic Mountain Guides and Dive.is, you can find all kinds of tours to fill all your Icelandic desires. You can go from a walk on the top of a glacier with Icelandic Mountain Guides down to a swim in the deep core of the European rift in the crystal clear Silfra river with Dive.is. Then, if you are adventurous enough, you can try their ATV and snowmobile tours as well!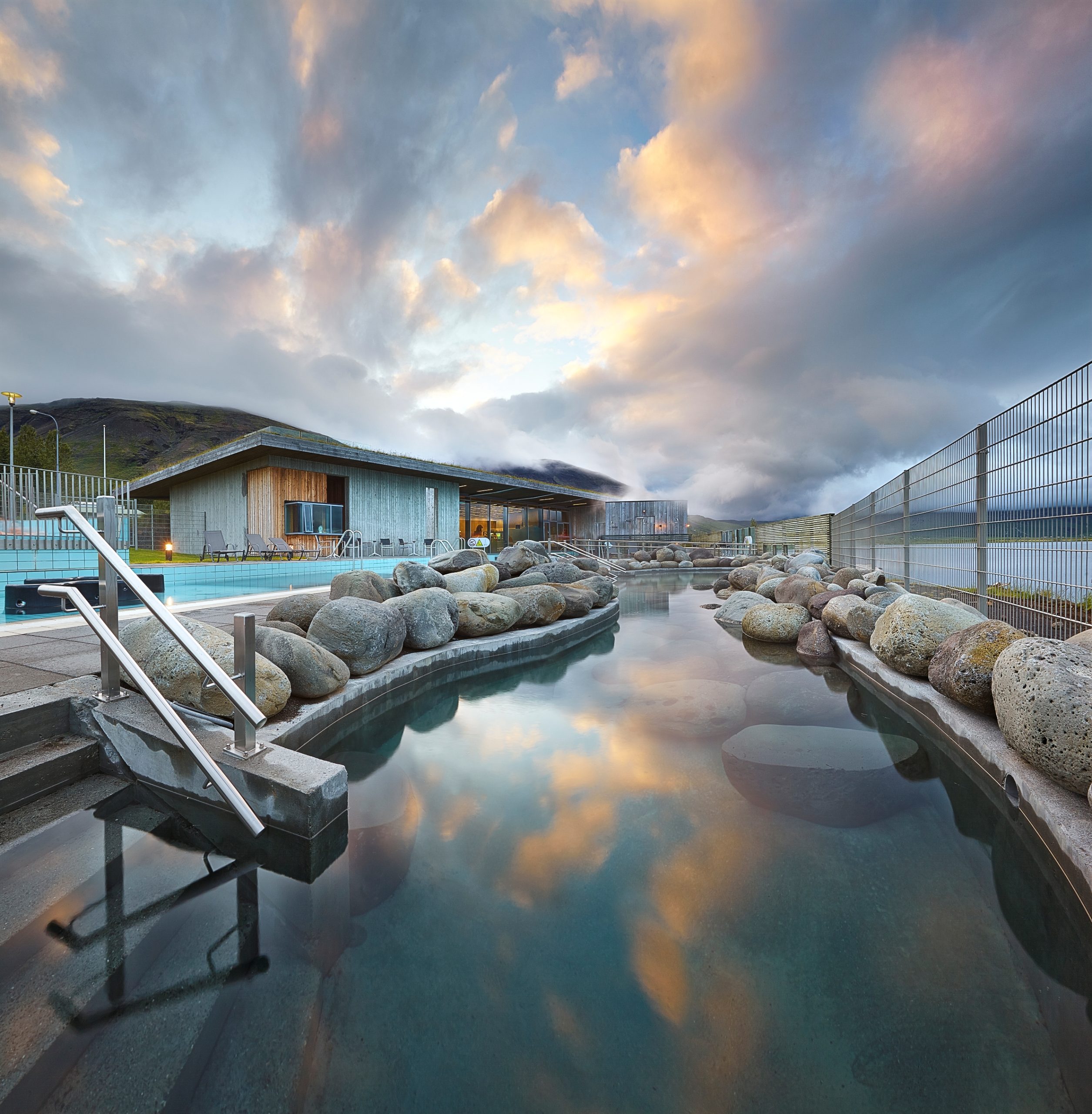 The tour company's webpage is also full of information on all the tours it has on offer. There it is possible to book tickets for all of their tours, including the Flybus and Blue Lagoon transfers. Reykjavik Excursions runs a  pick-up service to many of Reykjavík's hotels, hostels and guesthouses, called Flybus.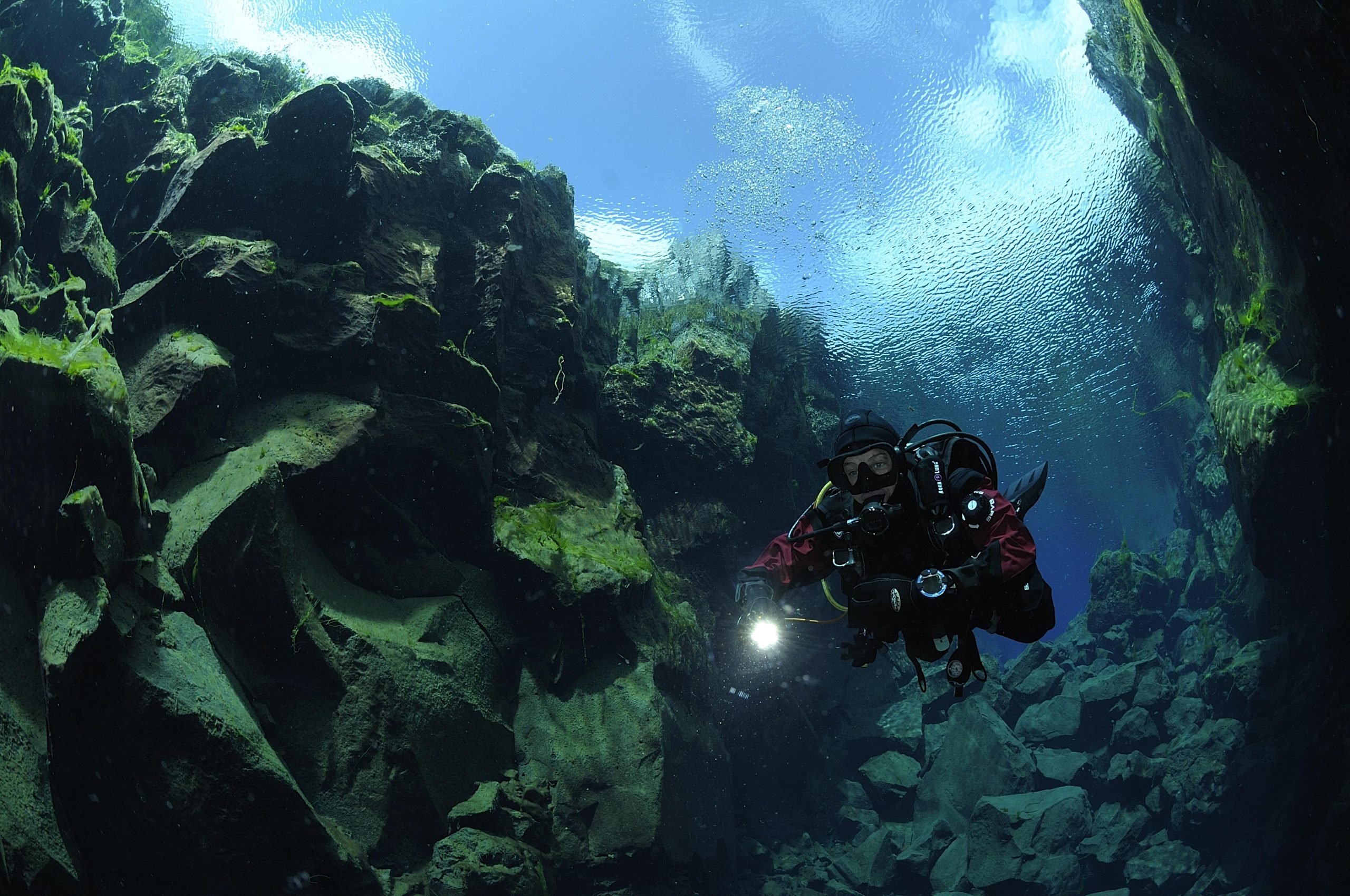 Reykjavik Excursions by Icelandia
BSÍ Bus Terminal • 101 Reykjavík
+354 580 5400
[email protected]
www.re.is