The Hidden Pearl of Iceland
Dine on Rare Arctic Char at Iucelandair Hotel Klaustur
A waiting your arrival in the beautiful and peaceful village of Kirkjubæjarklaustur, sits 'The Hidden Pearl of Iceland' as many guests have affectionately renamed the place.
Whether you are driving, hiking, or travelling in a large group through the South of Iceland, an authentic Icelandic gourmet dining experience can be yours to enjoy at Icelandair Hotel Klaustur.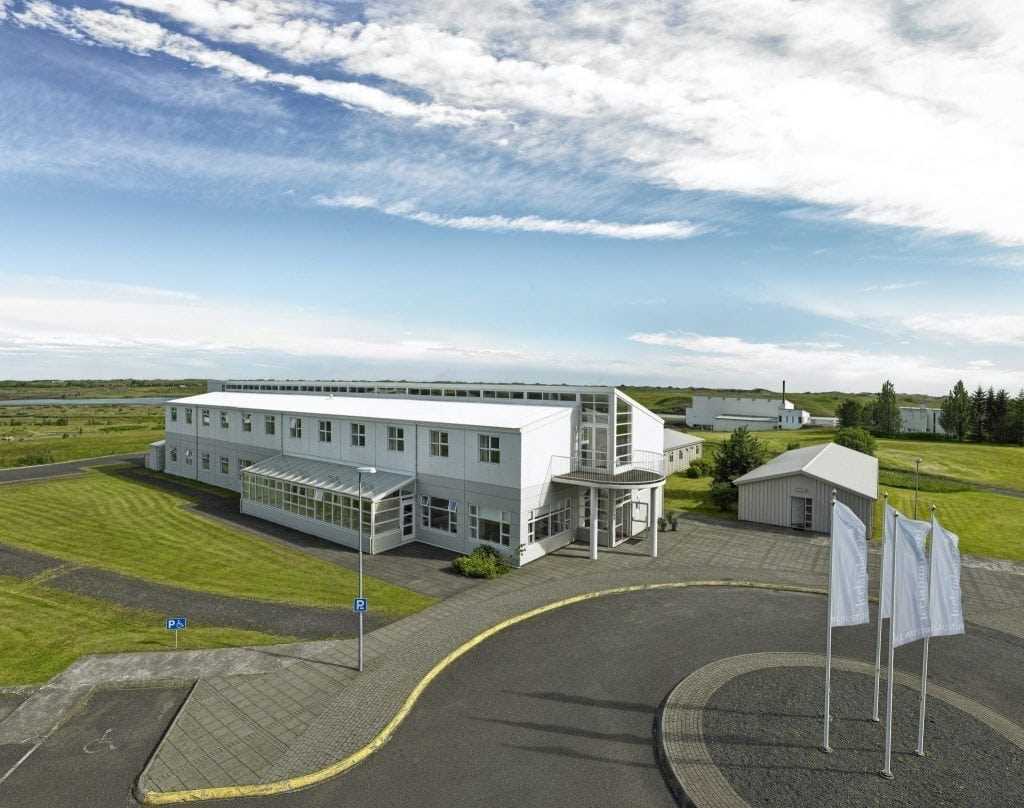 This modern hotel is nestled between two majestic glaciers and near several renowned natural wonders of Iceland, such as: Jokulsarlon, Skaftafell, Lakagigar, and Landmannalaugar. The reason why guests call Icelandair Hotel Klaustur 'The hidden pearl' is because of its in-house restaurant which serves succulent gourmet dishes made with top quality Icelandic ingredients,including the rare fresh water fish, Arctic char. Rare Arctic Char is the main ingredient in Icelandair Hotel Klaustur's own fish soup and many other popular gourmet dishes.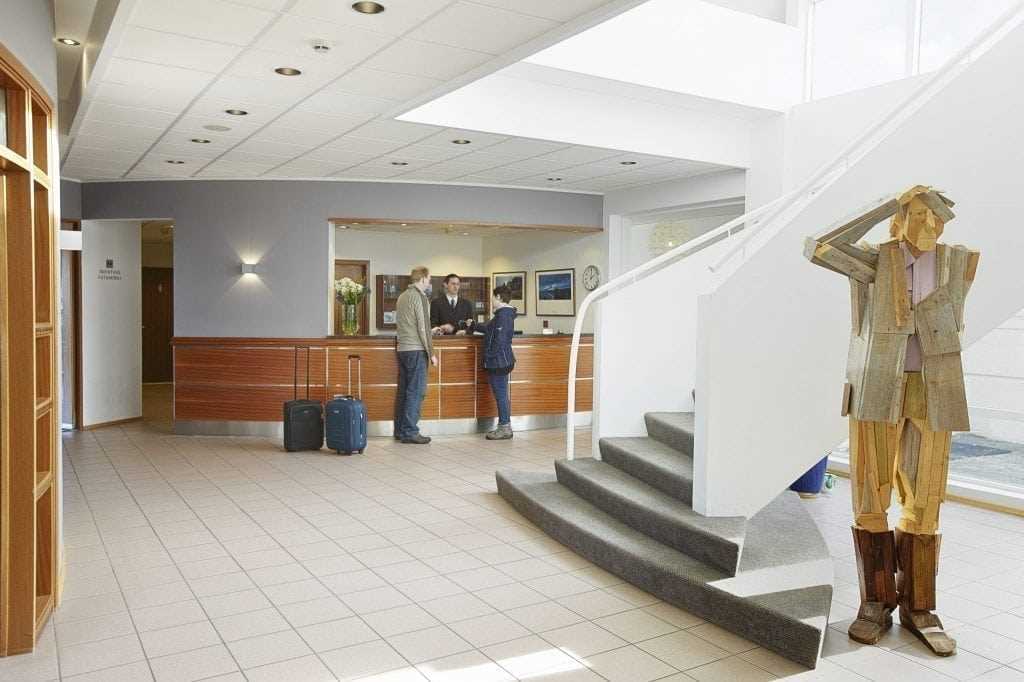 Arctic char is a cold-water fish which is closely related to both the salmon and the lake trout. It is one of the rarest fish species in the world and can only be found in deep, cold, glacial lakes. In Kirkjubæjarklaustur, the Arctic Char is farmed in a free flowing stream that comes from pure oxygen-enriched glacial spring water which filtered through layers of natural lava rock originating from the Vatnajokull Glacier.
The char is fed high quality capelin fish meal enriched with soy protein, Omega 3 fatty acids and mineral supplements. At Icelandair Hotel Klaustur, it is prepared fresh daily by a knowledgeable chef as the primary ingredient in both main courses and starters.
Fire and Ice
The restaurant also has a really nice balcony that offers a spectacular view of Vatnajokull Glacier. Often guests find themselves in complete tranquillity out on the veranda as they take in this view while snuggled in comfortable lounge chairs, enjoying the warm summers or mild winters.
Desserts are also a speciality, and the combination of Iceland's two contrasting elements of fire and ice is portrayed in perfect harmony by joining hot rhubarb soup with cold vanilla ice-cream, served with fresh mountain berries. This combination creates a wonderful balance of sweet and sour flavours with hot and cold temperatures and is a perfect way to indulge the senses.
The restaurant can seat up to 150 guests at a time and opening hours are: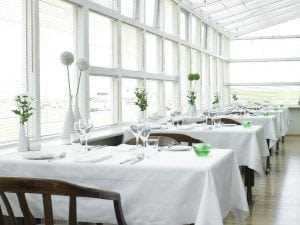 Lunch; 12:00 till 16:00
Dinner; 19:00 – 21:30 (1.June -15.September),
18:30-21:00 (16.September – 31. May).
Leisure activities in the area include, but are not limited to: a nearby swimming pool, a golf course, hiking, glacier tours and sightseeing.
Furthermore, Icelandair Hotel Klaustur offers guests a choice between 57 comfortable modern rooms and is perfect for singles, couples or large groups.
For more information about Klaustur Char feel free to visit the official website. www.klausturbleikja.is