HJALPARFOSS WATERFALL
Hjalparfoss is a beautiful, two stepped waterfall near the confluence of Rivers Thjorsa and Fossa in the Thjorsa Valley. The surrounding area is called Hjalp (Help), because the travellers across the Sprengisandur Route found great help in reaching a vegetated area to graze their horses after a long journey in the barren interior.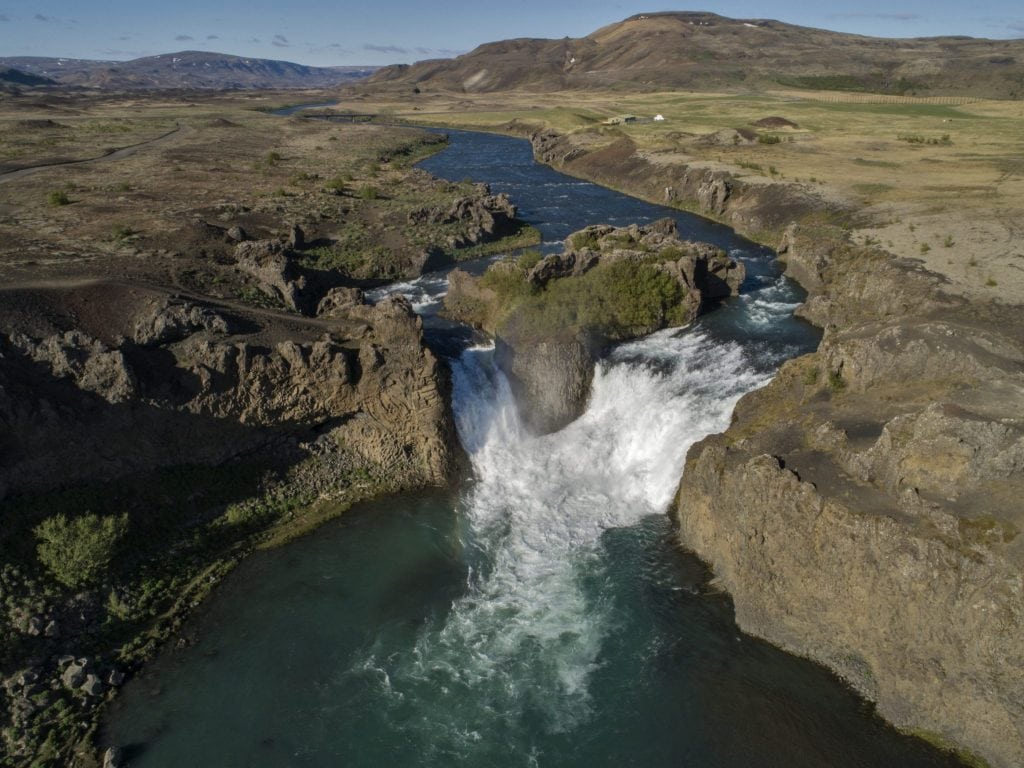 As elsewhere in the valley, the signs of the eruptions of Mt. Hekla are very prominent by the waterfall, ashes everywhere.
Hjálparfoss is located about 30 kilometres (19 mi) east of the village Flúðir and can be reached by a gravel road off Route 32 that winds through the Vikrar lava fields. About 5 kilometres (3.1 mi) south of Hjálparfoss lies Þjófafoss; further east are Háifoss on the Fossá and Tangafoss on the Þjórsá.
Just downstream from Hjálparfoss is Iceland's second-largest hydroelectric power station, Búrfellsstöð.
HJALPARFOSS WATERFALL
GPS POINTS N64° 6′ 57.306″ W19° 50′ 58.101″
POSTAL CODE 801
ROAD NUMBER
Road number 32
Photo: Friðþjófur Helgason