Hotel Bifröst: The Ideal Rural Base for Vacations, Meetings, and Seminars
Hotel Bifröst is located on the beautiful west coast of Iceland, only 100 km from Reykjavik via the Ring Road (Road 1), which is Iceland´s main highway. The hotel shares this scenic and historic location with the campus for Bifröst University, which makes Bifröst feel like a small village, complete with its own restaurant, grocery store, gym, leisure room, golf-course, children´s playground, hot-tubs, and a sauna. This west coast region is well known for its natural beauty, including the ragged  coast-line, historic old towns and Viking era sites, salmon rivers and trout lakes, several waterfalls, geothermal swimming pools, and the list goes on.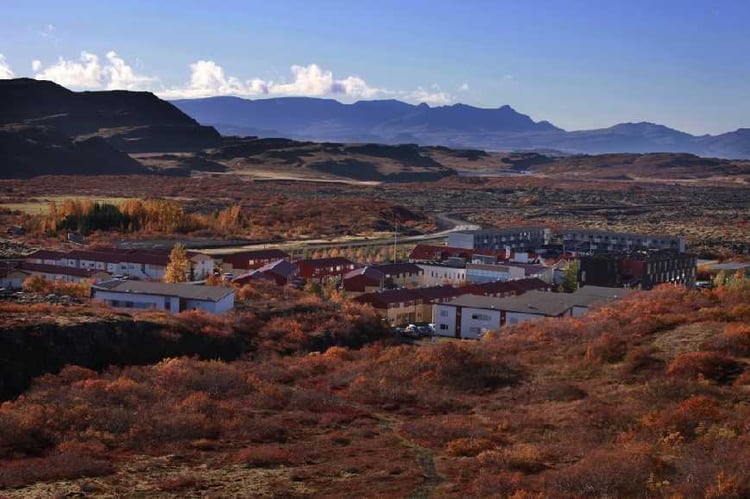 Unique setting perfect for meetings, seminars, and symposiums
The hotel has 51 spacious rooms, 45 double rooms (29m2), and 6 triple rooms (39m2). Each room comes with a fridge, TV, free Wi-Fi, and a private bathroom with a shower. It is an ideal place for meetings, seminars, and symposiums, since it has several fully furnished conference rooms, ranging from modest rooms for small groups of 10 to 15 people, to medium rooms that can handle 35 to 60 people, and all the way to a large room that can handle up to 150 people.
The perfect place to relax
The unique setting also makes Bifröst the perfect place to relax. The hotel has original decoration and a fireplace from the 1940s, and it has a large out-door area with a magnificent view, perfect for observing the Northern Lights and stargazing with a telescope – guidance is available. The presence of the university means this is essentially a fully equipped campus area in a very nice and tranquil natural setting. Bifröst has its own grocery store, a children´s playground, a soccer field, and a basketball court. The hotel has a leisure room with a golf simulator, ping pong, pool, and foosball tables. In addition, the hotel is equipped with a restaurant, a gym, a Finish sauna , and outdoor hot-tubs.  The restaurant seats up to 150 people and emphasizes a healthy menu comprised of local ingredients. It has A la Carte and group menus, and the restaurant can be split into 3 rooms for groups that prefer privacy. There is also a very nice coffee shop on site that offers packed lunches for your hiking trip and day-tours.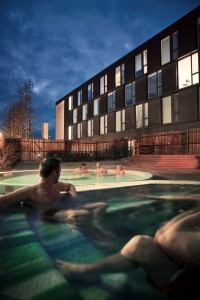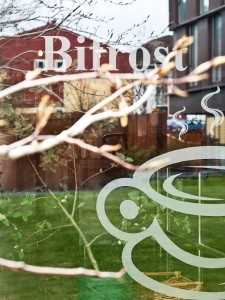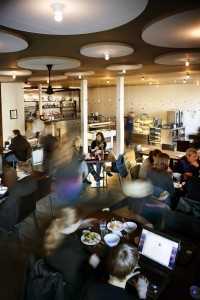 Volcanoes and a golf course within walking-distance
The hotel is surrounded by scenic bike routes, and walking paths that lead you to unique locations within 25 minutes, such as the volcanoes Grábrók and Rauðbrók, lake Hreðarvatn, the Glanni waterfall, and of course Paradise Spring, which is a beautiful pool of water in the middle of a lava field. Also within walking distance is the unique Glanni golf course, in the middle of a lava field, which is one of the most beautiful and satisfying golf courses in Iceland.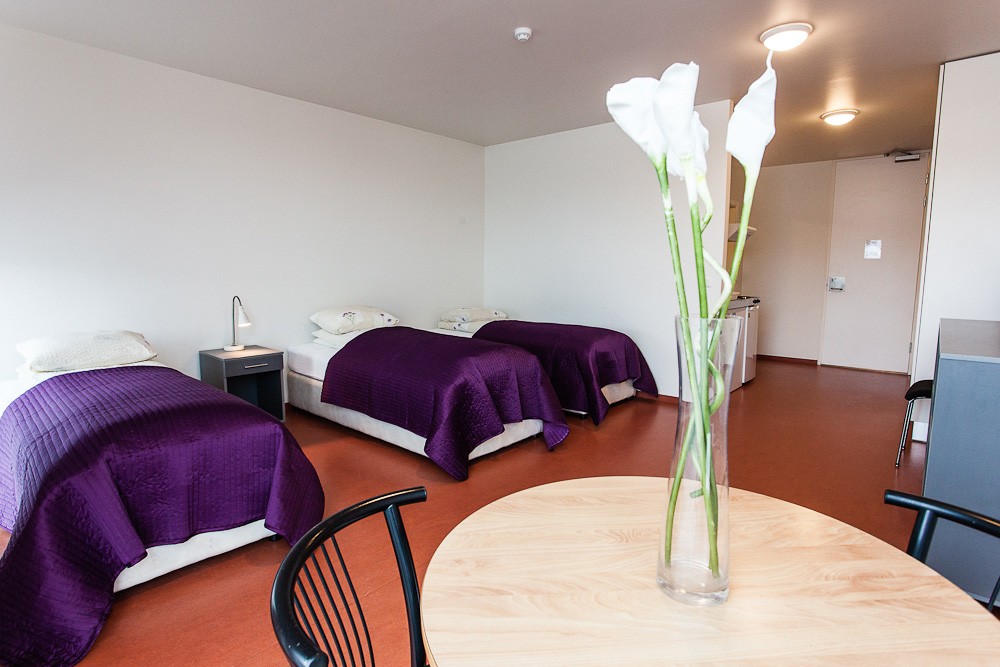 The ideal base for day-tour explorations of the west coast
Hotel Bifröst is also the perfect base for day-tours by rental car or bus, to experience the many unique attractions that the region has to offer, due to its location and proximity to highway 1. There are numerous well known tourist-attractions in the 25 to 140 km range, so everyone can find something of interest. There are a lot of historic places from the renowned Icelandic Sagas in the area, and the region is well known for its beautiful nature. You can go bird-watching in Hvanneyri, seal-watching in Hvammstangi, explore the cave Surtshellir, or see one of several water-falls. The old town of Borgarnes is only 30 km away, and a local brewery is less than 40 km away. Húsafell, which is one of the most visited tourist destinations in Iceland, is within 60 km. It is a truly unique destination in the highlands, on the way to Langjökull glacier.
Contact information:
Hótel Bifröst
311 Borgarnes
Phone 433 3030 | Fax: 433 3001
www.hotelbifrost.is