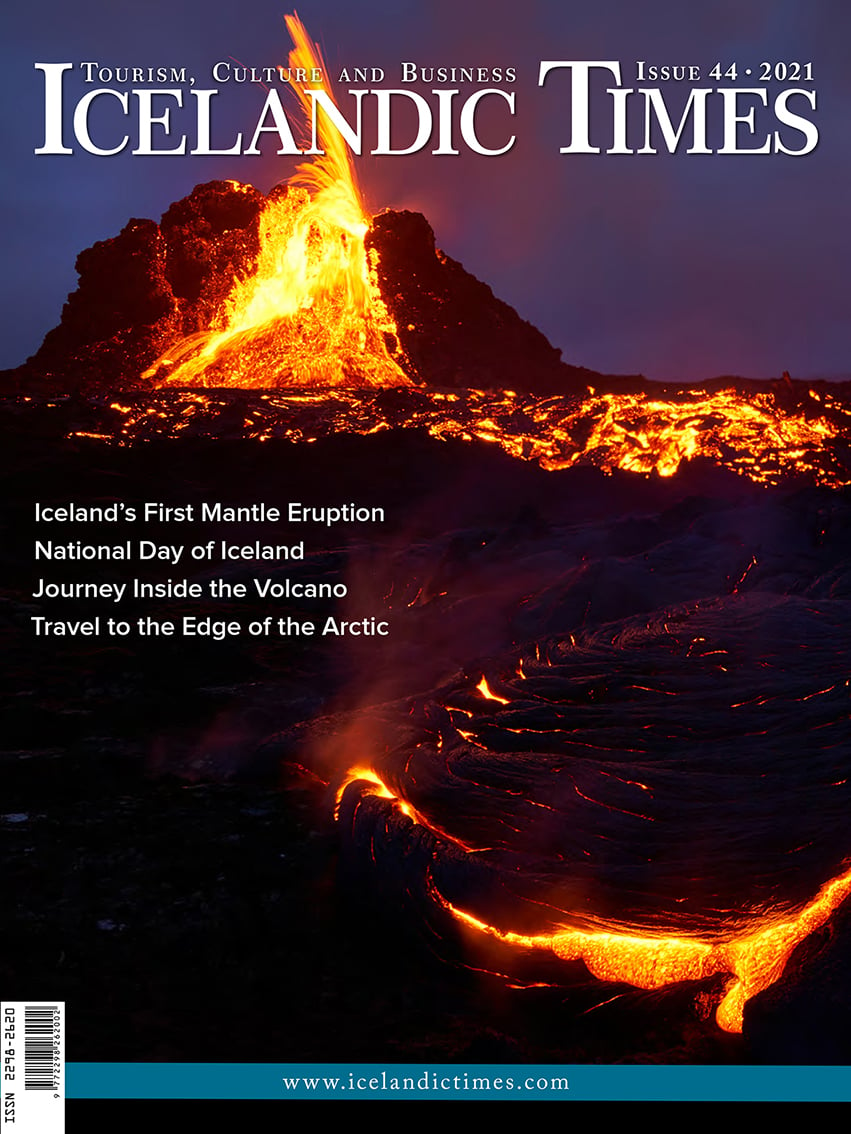 2021has been an interesting year so far. With a slow start, the fight for normalcy after Covid-19 is somewhat underway. A majority of Icelanders have been vaccinated against the virus and all restrictions have been lifted. We're not out of the woods yet, and personal infection preventative measures are still encouraged.
It has not only been the fight against Covid-19 which has kept us on our feet this year, however. On 19th March, a
small eruption began in Mt. Fagradalsfjall in the Reykjanes Peninsula. It's the first mantle eruption in historical times and the first one in Reykjanes for nearly 800 years. The eruption is still going strong at the time of writing in the latter half of July. Geologist Haraldur Sigurðsson tells us how important this eruption is and how it is a major breakthrough for earth sciences. There are, of course, many other things to see in Reykjanes, as you can read in the magazine. If watching an eruption isn't enough for you, you can also go into a volcano albeit one that is dormant and has been for 4000 years.
Iceland has a lot to offer, from glacier tours to sea and beer baths, to interesting art museums … If you don't have time to travel around the country, you can always visit FlyOver Iceland near the Old Harbour in Reykjavík for a virtual tour.
Einar Th. Thorsteinsson