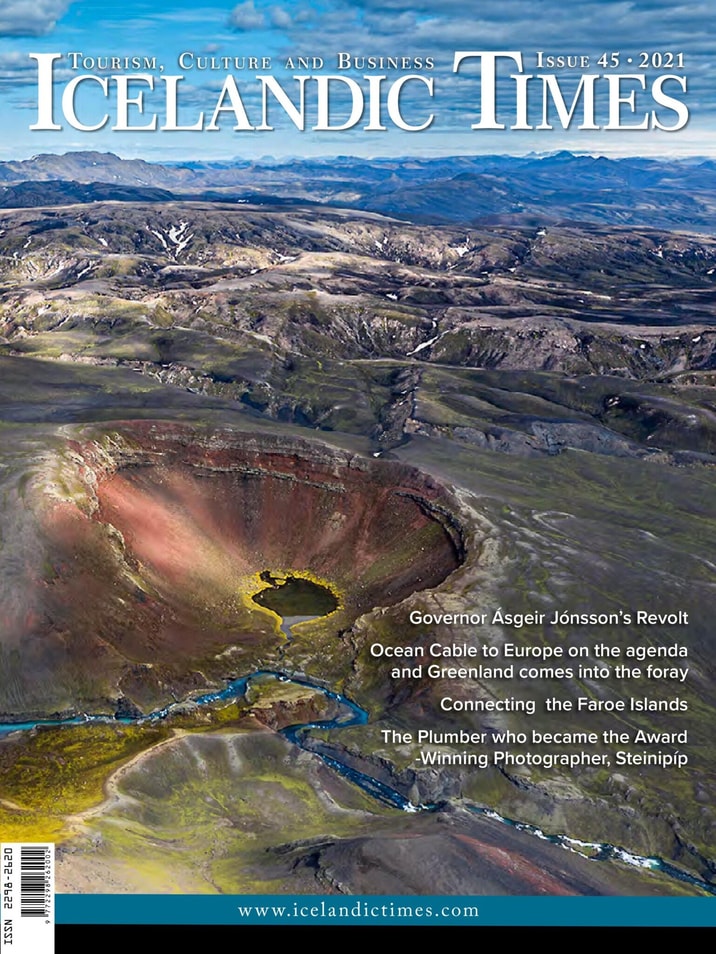 Changes are taking place in the North! To help you experience them, a new airline, Play, has launched in Iceland. A silent change is taking place with Iceland's closest western neighbour, Greenland. Not only is the country opening up more to tourists, it has plans to use its giant reserves of hydro power to feed Europe's electricity demands. Cooperation between Iceland and Greenland grows every year. Icelandic companies are helping to develop the infrastructure needed to receive more visitors and now, you can book a flight in New York to Greenland's Nuuk via Keflavík Airport, also from Copenhagen and London or for that matter, any Icelandair destination. Greenland's tourist chief, Hjörtur Smárason, is an Icelander and he wants to open Greenland so others can experience its unique features.
Like Greenland, the Faroe Islanders are increasingly looking to the outside world beyond Denmark. The Faroe
carrier, Atlantic Airways, is planning daily flights to Iceland and soon, New York is to become a destination. The contrast between the size of the two countries couldn't be greater, but the experiences they offer visitors are truly memorable.
In Iceland, Dr. Ásgeir Jónsson, Governor of Iceland's Central Bank, is steering a course to ensure stability, with low inflation and interest rates. Recent changes have strengthened the Central Bank's ability to withstand special interest groups and oversee the banks to benefit the people of Iceland. His interview makes absorbing reading.
Innovation overcomes obstacles like the pandemic and you can read a number of inspiring examples here of
Icelanders risking all and winning.
We think you will find this issue a fascinating and enlightening picture of the North.
Einar Th. Thorsteinsson