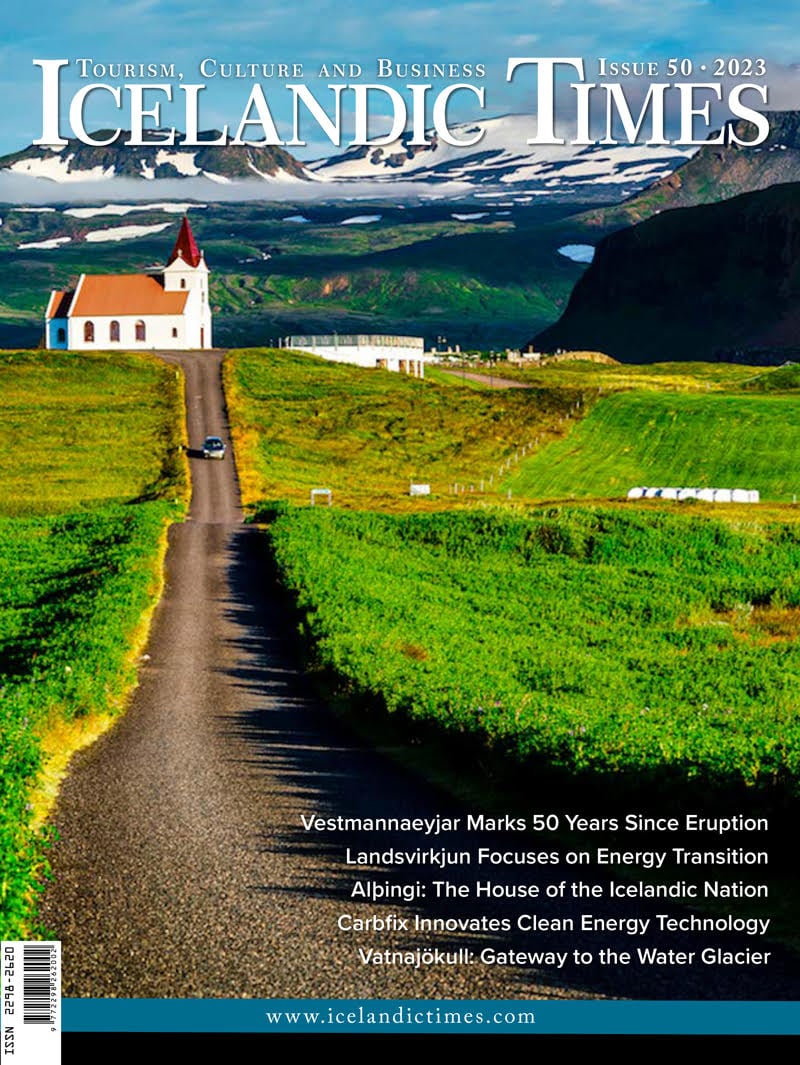 The first day of summer in Iceland is celebrated in the middle of April. The promise of summer offers the best weather to explore all of Iceland's outdoor activities, such as hiking, diving, whale-watching, glacier-walking, birdwatching, and swimming. The landscape changes, edging towards green and lush and the days get longer.
     Summer is the perfect time to visit Iceland with its unrivalled beauty, gorgeous vistas and unique experiences, making it the ideal getaway. Choose to explore on your own or take some specialised tours with expert guides in every region of the country.
     In this issue, we feature several towns to visit, including the beautiful Vestmannaeyjar (the Westman Islands). On the morning of the 23rd January, 1973, a volcanic eruption changed the lives of the people that called the Westman Islands home. This summer, Vestmannaeyjar will be holding a celebration at the beginning of July to mark the 50th anniversary of the end of the eruption. At Eldheimar, events will be organised, including art exhibitions and concerts.
     Iceland is not limited to its natural beauty. Also featured in the issue are companies taking on energy issues in Iceland. Landsvirkjun is working on two projects to create fuel for electricity: a green hydrogen project and a methanol project intended to support the energy transition in transport. Additionally, the company is aiming to become carbon neutral by 2025.
     Meanwhile, Carbfix is using its carbon capture technology to tackle the climate crisis. Carbfix has operated its technology on an industrial scale in Iceland since 2012 and has mineralised over 80.000 tonnes of CO2, showing the world how to run on clean energy.
     One trip to Iceland is never enough. Make sure you venture outside of Reykjavík to enjoy the beauty and culture of the countryside. Your Iceland adventure awaits!