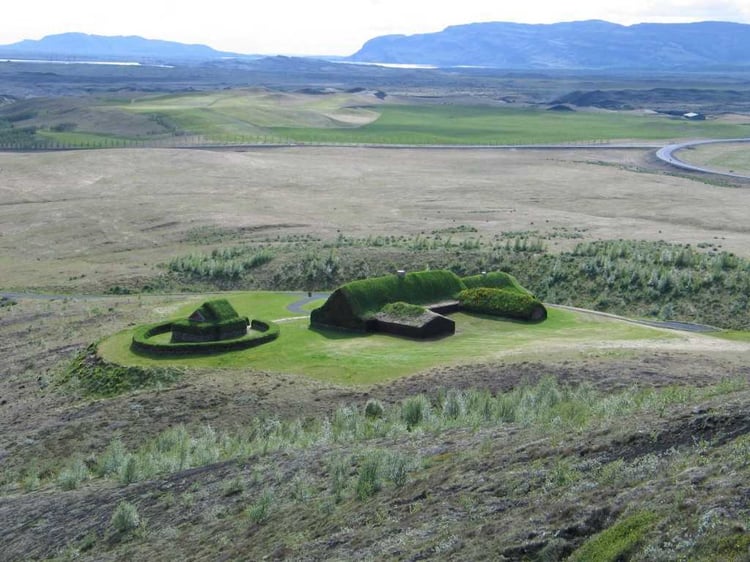 Iceland is known for its secrets that are only slowly being discovered by visitors. Until recently, the country was known as 'Europe's Best Kept Secret'. Even today, there are places that visitors are discovering as pearls of great beauty and historical interest.

Life was tough in former years and one can only admire the fortitude of the settlers who endured earthquakes, volcanic eruptions, destruction of farms, crops and livestock, ensuing famine, crushing poverty and isolation.
Go back to Settlement Days
A manor farm was founded during the early Settlement Era in Stöng, in the Þjórsá river valley, a spectacularly beautiful area with waterfalls and lush vegetation. You can well understand the choice of location when you see it.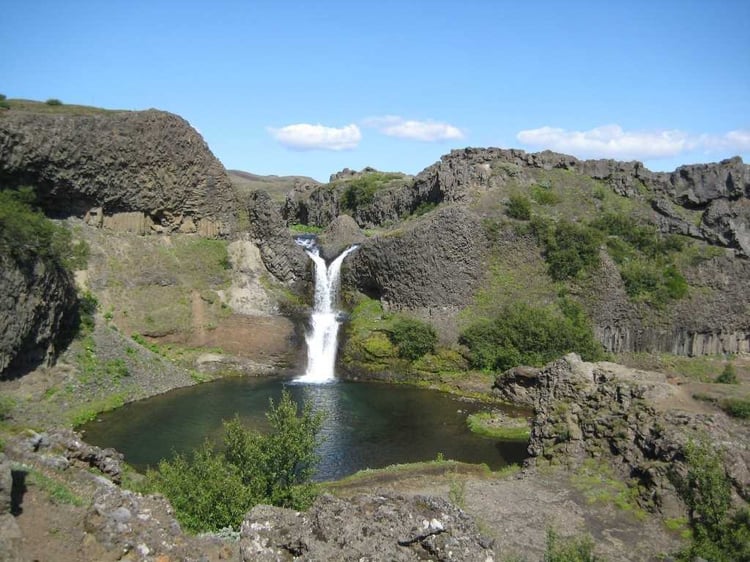 The beauty and serenity was not to last, however, in the lee of volcanoes such as Hekla and Katla. In 1104, the first recorded eruption of Hekla – known as the 'Gateway to Hell' brought death and destruction to the entire area. The farm was abandoned, buried under ash and pumice, just one of at least 2o farms destroyed in the region.
It was not until some eight centuries later, in 1939 that it was rediscovered – in excellent condition.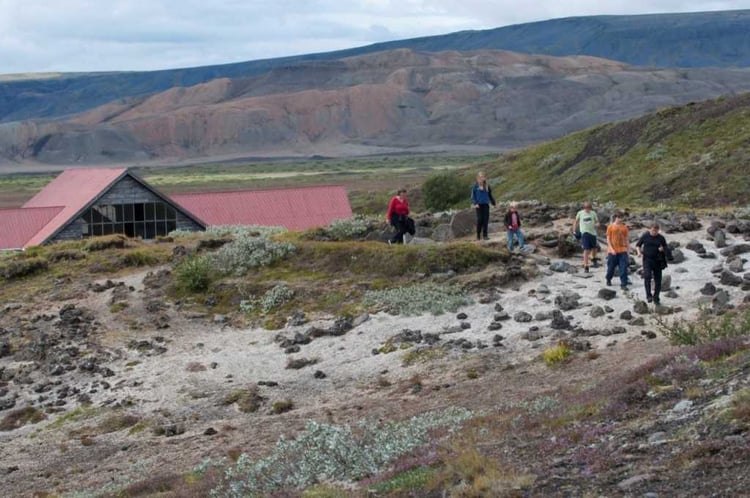 To celebrate the 1100th anniversary of the Settlement of Iceland, a replica of the farmhouse was constructed in as accurate a representation as possible to provide visitors with a clear understanding of living conditions in those early days. A great deal of research was done to ensure accuracy, though at times, imagination drawing on ancient literature was used where actual artifacts did not exist elsewhere in the country.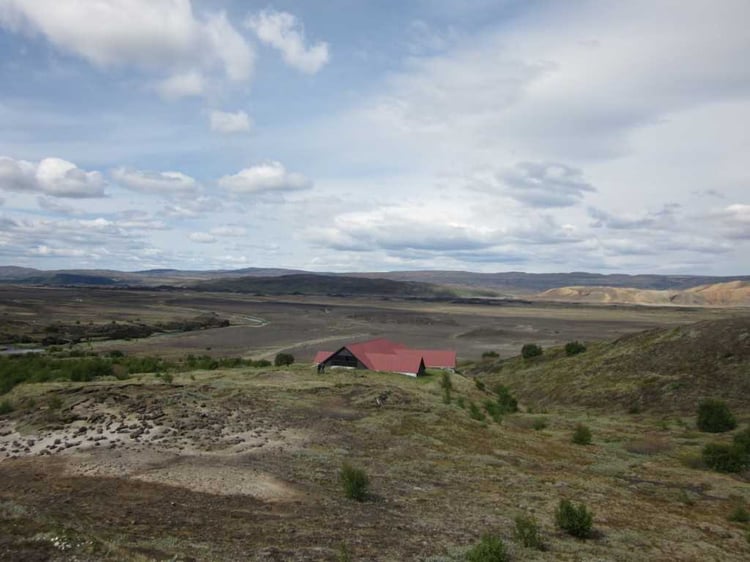 The result shows a sophisticated, imposing structure, not a grass hovel and indicates a high degree of craftsmanship in its construction.
Þjóðveldisbærinn or the Commonwealth farm can be found by driving the Ring Road south past Selfoss, turning on the route 30 to Flúðir and then, just past Brautarholt, turning right onto route 32. This will take you right along the Þjórsá valley, with its rivers, waterfalls, forest and verdant greenery.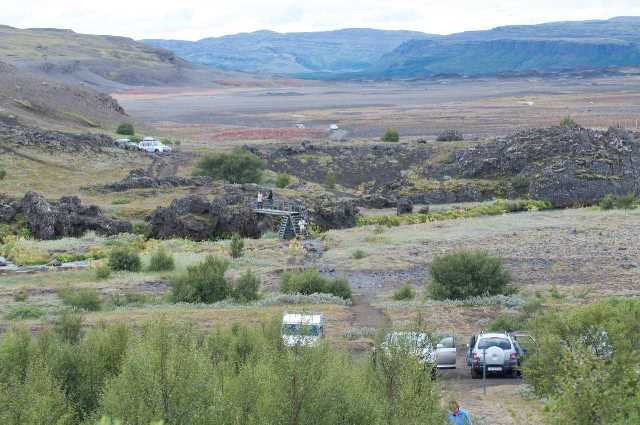 Þjórsá Visitor Centre
A short distance from the Flúðir road, you will find Árnes. The community centre, built in 1970 has been expanded into an excellent Visitor Centre that opened last year. It is definitely worth visiting. Not only will you find a lot of information and multimedia displays about the area but you can find out about accommodation and activities such as horse riding, or swimming, enjoy a good meal and find interesting products at the farmers market. Then, when you continue to Stöng, you will be that much better informed – and well fed. It is open from 1st June.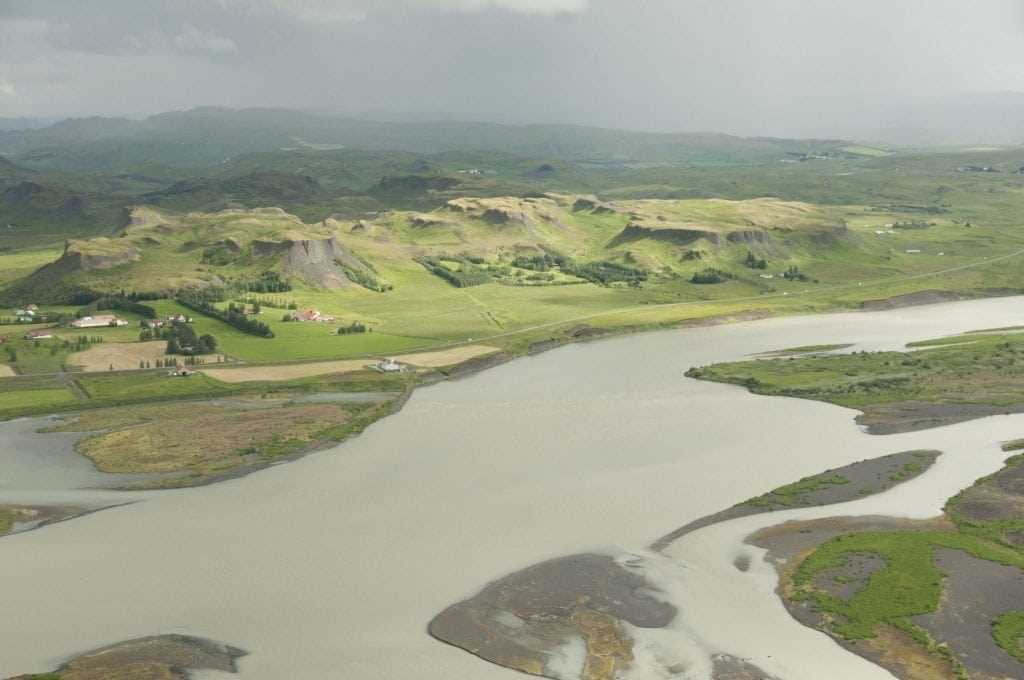 Skeiða- og Gnúpverjahreppur
Félagsheimilinu Árnesi
+354 486 6100
[email protected]
www.skeidgnup.is