-Smáralind
An Excursion in Iceland's Largest Shopping Mall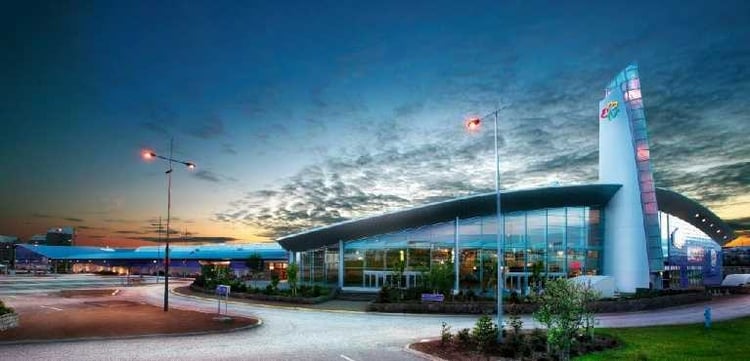 The gigantic Smáralind is Iceland's largest shopping mall at 63 thousand square metres (680.000 square feet) and is also Iceland's largest structure open to the public. It offers a selection of over 100 stores, restaurants and services, including an indoor entertainment theme park – with rides, games and overall family entertainment.
Because of Smáralind's immensity (at least on an Icelandic scale) it almost has a streetlike feel to it as you walk through its wide open spaces browsing shop windows and taking in the sights. The stores are of a wide variety with both known international brands as well as local enterprises to be found. There is little everyday shoppers won't find and countless things they will find, but didn't necessarily know they were looking for.
For many Icelanders going to Smáralind is not just a matter of shopping though, it's an excursion of sorts – they go to shop, walk, talk, have an ice-cream, have a snack, play games, see a movie and dine out. Smáralind's entertainment park plays a large part in that, where families and friends can be seen smashing into each other in bumper cars, fighting aliens in a 7D video game experience, comparing strength with the ever popular sledgehammer and just generally having fun and letting off steam.
-VAG