A Four Star Tourist Information Centre
Located inside Hveragerði's Sunnumörk shopping centre, the spacious Tourist Information Centre is one of the most interesting and informative in Iceland.
Open all year round, it is home to a riveting geological exhibition detailing the aftermath of the 6.3 earthquake that shook the town on 29th May, 2008.
The free exhibition shows the damage to buildings and the environment and contains an earthquake simulator that allows visitors to experience for themselves how a 6.6 earthquake feels.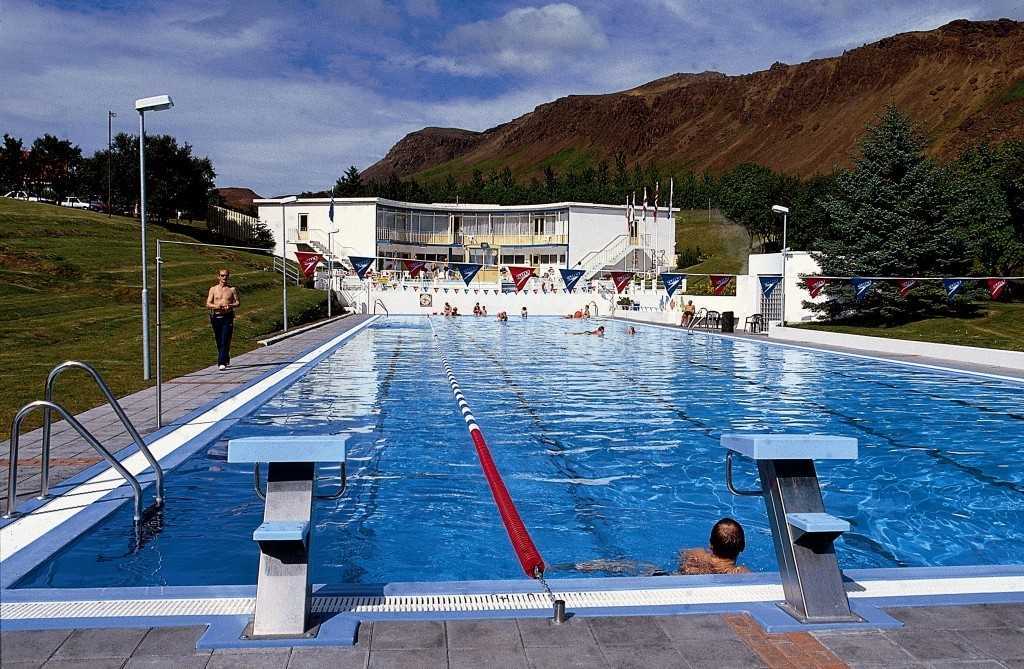 A shopping centre on two continents
While the ground was being prepared for the building of the shopping centre, a large crack running deep in the earth was discovered on the site. Instead of moving to another location or scrapping their plans, it was decided to build the shopping centre right over the rift that was discovered to be a part of the Mid-Atlantic Ridge. The exposed crack is now visible through glass panels in the floor, creating a very unique natural feature to the centre.
A post office within
Inside the Tourist Information Centre you will find a variety of useful detailed maps and brochures from around Iceland as well as helpful personnel who are on hand to answer your questions or even help you organize your trip around the country. Glossy coffee-table books about Iceland are available to purchase, as well as souvenirs and postcards that can be sent on the spot from the post office conveniently located right inside the information centre.
[table caption=" South Iceland Tourist Information Centre – Contact Information" class="row-fluid"

border="5″

width="100%" colwidth="50% | 50% " colalign=" center | center"],
Sunnumörk 2-4 • 810 Hveragerði,[email protected]ði.is


www.hveragerdi.is

,tel: +354 483 4601
[/table]
+