The steadfast drumming beat of FlyPlay… FlyPlay… FlyPlay has echoed throughout Iceland this year. Play Airlines' first take-off was in June 2021. This autumn, Play operates three brand-new, 192-seat Airbus 321 neo jets and plans to have a modest ten 320s and 321s by 2025 connecting America and Europe via Keflavík Airport.    Play's CEO is Birgir Jónsson, the former drummer of heavy rock band Darkness – Dimma in Icelandic, known amongst heavy-rock fans around the world for their powerful beat and sophisticated performances, such as with the Icelandic Symphonic Orchestra. Birgir Jónsson holds an MBA from the University of Westminster and a BA from the University of Arts in London. He has extensive experience in international management and operations. He was CEO of Iceland Express and Deputy CEO of WOW Air until 2016; Össur's Regional Director in Asia, based in Hong Kong; he has worked in Romania, Bulgaria and Hungary, where he was CEO of the Infopress Group, one of the largest printing companies in Eastern Europe. He has been involved in many projects, restructuring and transforming a diverse range of industries.
Four thousand stock-holders
So convinced are Icelanders of Play's potential that 4,000 people put forward 82 million dollars to launch and run operations for the first five years. By Icelandic standards, that is a lot of money. It was one of Iceland's most successful entries into the Stock Market, with the offer oversubscribed 8 times over. Two months after its European launch, Play applied for authorization from the US Department of Transportation. North America has always been a part of its start-up plans. Play will attempt to woo travelers on two fronts: low-cost routes across the Atlantic connecting Europe and America, with Keflavík Airport as the hub and the possibility of a trip to explore Iceland's breathtaking nature. The application does not specify routes. However, CEO Birgir Jónsson has made no secret of the intended destinations. Boston, New York and Washington are planned, with Toronto a possible fourth.
The people of Iceland know the potential of Keflavik Airport connecting the continents of America and Europe that Loftleidir Airlines brilliantly came up within the sixties, operating their planes 24 hours through the calendar year, offering low prices to the people, for the people—much to the dismay of the supercarriers of the time, especially the state-run Scandinavian SAS. Planes leave Iceland for Europe early morning, landing at midday in European cities. Then they take off for Iceland after a couple of hours stop, landing in the afternoon. Then a couple of hours later they take off for America, landing early evening local time. The take-off from American airports is in the evening, with landing at sunset in the Land of the Midnight Sun, all made possible because of the time differences. It is a route of two circles, forming the magical number 8 with the planes being in operation 24 hours. It's as good as it gets.
"Play safe is the name of our game. Our other core values are on-time performance, simplicity, happiness, low prices, and safety. Yes, we say safety twice because that's how we play it", Birgir says in an interview with the Icelandic Times. Though dismayed by Covid restrictions, he's delighted with the response for the first few months with cheap flights to London, Paris, Berlin, Copenhagen and seasonal flights to Spain's Barcelona, Alicante, the Grand Canaries and Tenerife. In December, Play will open routes to Amsterdam, Holland and Salzburg, Austria. Next year, Gothenburg, Sweden as well as Stavanger and Trondheim, Norway open as Play also enters America with destinations opening as the two circles .forming the magical 8 come into play.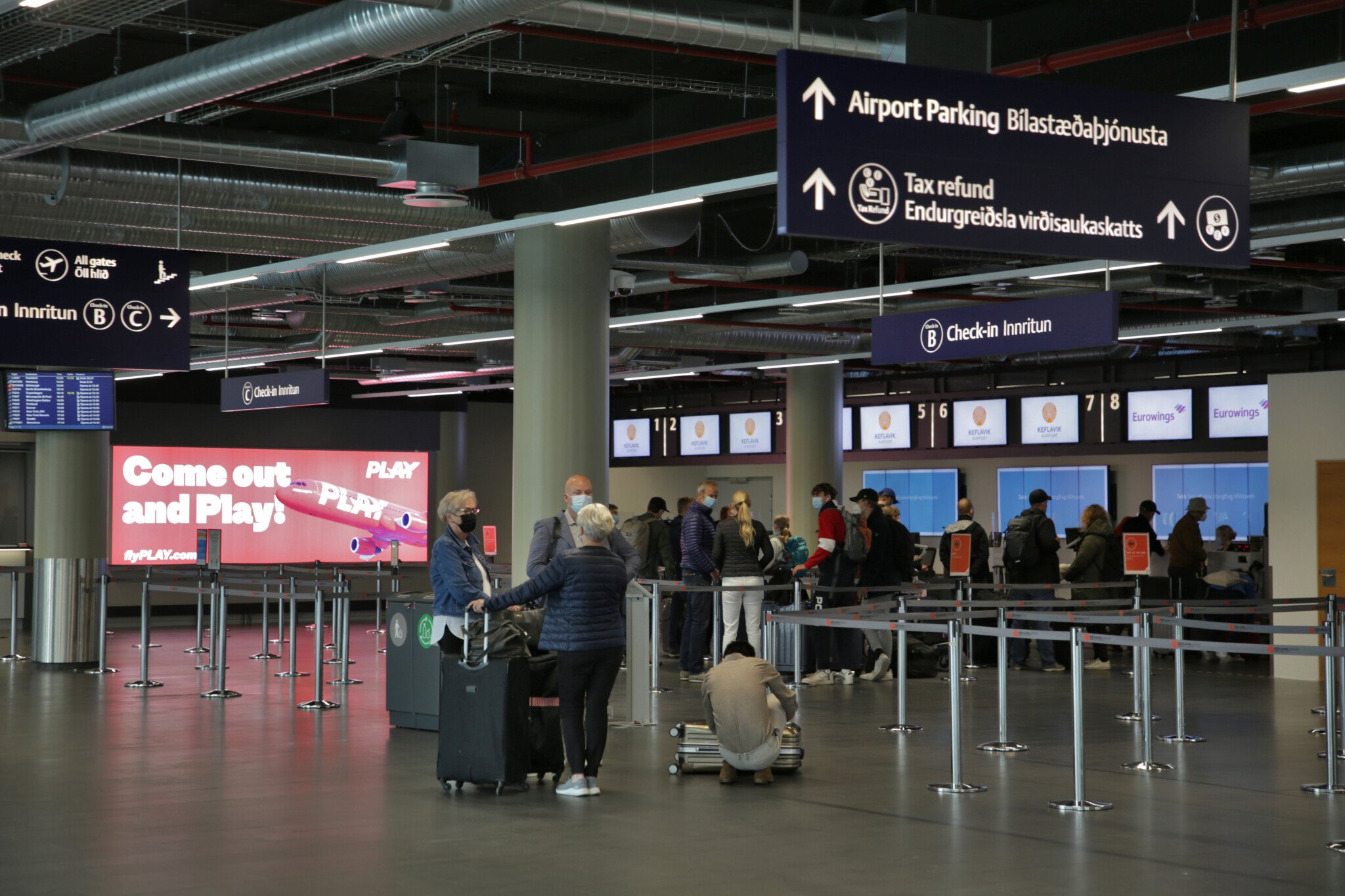 Entry ideal because of Covid
"I wouldn't have wanted to operate an airline at the height of Covid. Crises are a historically good time to start an airline, as barriers are lowered. We've come after halftime with a clear vision on how to operate. For us, the timing of our entry into the market is ideal as Covid has turned out to be a blessing, with brand new airplanes
available at the best prices, lease rates nearly a quarter lower than before Covid, airports eager to fill gaps and laid off staff looking for work. Play is no dairy shop, so our planning had to be spot on for investors. The response reflects a strong belief, with four thousand stock-holders ensuring cash on hand for operations over the next five
years. By then Play will have 500 employees and ten neo-Airbus 320 and 321s", CEO Birgir Jónsson says.
Play does not see itself as a major disruptor for the likes of British Airways or United Airlines. Birgir Jónsson envisions the airline as something of a nimble, but niche business, filling a gap in the market, connecting North America and Europe via Iceland with its breathtaking nature luring people to the country. "We do not want to be big, operating big airplanes but serve our people in the best possible way at affordable prices in safe airplanes",
he states. -HH