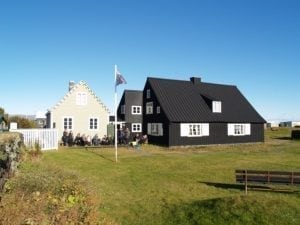 THE MUSEUMS OF EYRARBAKKI
What could be better than making the trip to Eyrarbakki and visiting the local museums? The House, Kirkjubær and the Eyrarbakki Maritime Museum welcome you and are open 11-18 daily from May 1st to September 30th. Groups may visit during winter by appointment.
In the House is told the history of this remarkable building which was built in 1765 and is one of the oldest houses in Iceland. It was a merchant's home from its construction to 1927, when Eyrarbakki was the southern coast's only trading center. One can view the entire building from top to bottom and its history lies at each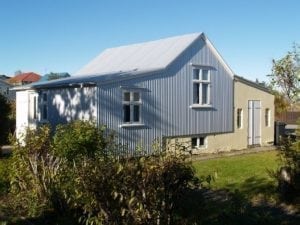 footstep. In the dining room are held special exhibitions. In the annex, called the Assistant's House, are selected elements from the history of the province available to visitors, such as a new exhibit of Icelandic travels to the New World. North of the Assistant's House is the Egg House, which contains an interesting nature exhibit.
Kirkjubær is the latest addition to the museums of Eyrarbakki. Kirkjubær, a small wooden house built in 1920, was the home of common people and a summer home in recent decades. Today it hosts a very interesting exhibition called Dream of the Century's Child which tells of the common people's lives and hopes during the period from 1920 to 1940. Seeing is believing!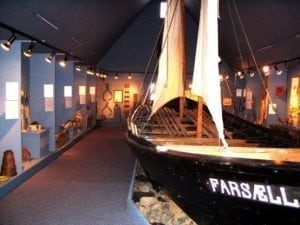 Near the House is the Eyrarbakki Maritime Museum. It tells of the fishermen, craftsmen and social lives of the people of Eyrarbakki in the period from 1850 to 1950. The largest and most notable object in the Maritime Museum is the ship Farsæll, which was constructed in Eyrarbakki in 1915 by Steinn Gudmundsson, a prolific shipbuilder. Also owned by the Maritime Museum in Eyrarbakki is the baiting hut which stands on the main street and is open for groups by appointment.
More information at the museum website here!
How to contact us? By Email: [email protected], telephone: 483 1504 and 483 1082 and curator Lýður Pálsson t: 891 7766
Admission fee kr. 1000, kr. 800 per person for groups of 10 or more.