Gray Line Iceland
Touring Iceland from above and below
If this is your first time in Iceland, whether just for a few days or for a few weeks, consider taking one of Gray Line Iceland's exciting guided day tours – a fantastic way to get to know the country, especially if you're short on time. Iceland will amaze you with the sheer number of things to do, places to see and adventures to partake of and Gray Line Iceland goes to the limit, offering a wide variety of tours to make sure you get the most out of your stay. There are day tours to all the best-loved sights, activity tours, combination tours, city and country breaks, and the list goes on and on.
In this edition of Icelandic Times, the spotlight is on two very different tours, an activity tour and a cultural tour, giving you an insider's perspective of two wildly different day trips.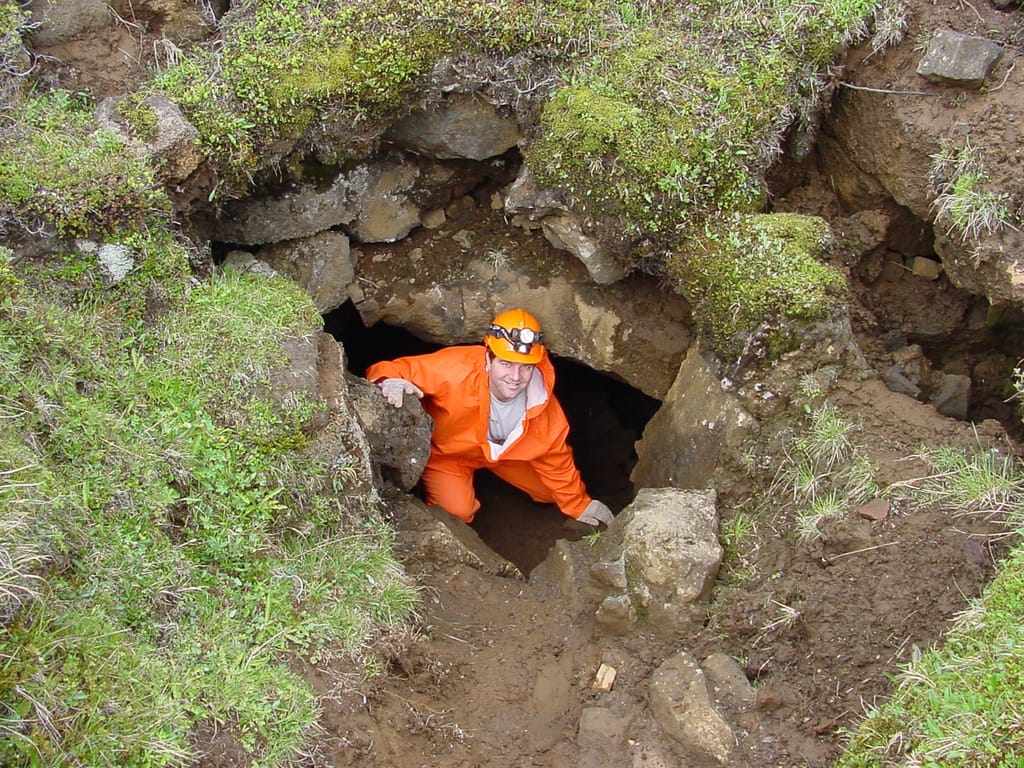 Gray Line Iceland Goes Underground
In a cave produced by free flowing lava about 1000 years ago, we get ready to do some down-to-earth caving on this very exciting tour!
We head from Reykjavik to Leiðarendi Lava Tube Cave, a 30-minute drive from Reykjavik. For me, it is definitely a first. The mini-bus with 6 other passengers, plus our driver/guide stops in the middle of a vast 1,000 year-old moss-covered barren plain. Sheer volcanic mountains rise straight up out of the plain and there is nary a soul in sight, be it man, sheep or horse. We don bright orange overalls, with matching helmets and after a quick briefing, we're off. It's a short walk to the cave entrance and there we clamber down the steep rocky incline and walk off into the darkness, headlamps beaming brightly. Some places are flat and smooth, the ceiling high, where we can walk upright. Further on, we walk hunched over and still further, we have to crawl or do a crab walk as the ceiling lowers to about 3 to 4 feet (1 – 1.25 meters). It's an amazing experience and if you have ever wanted to try something challenging, going just a bit beyond your normal comfort zone, but not too far, then this is your chance.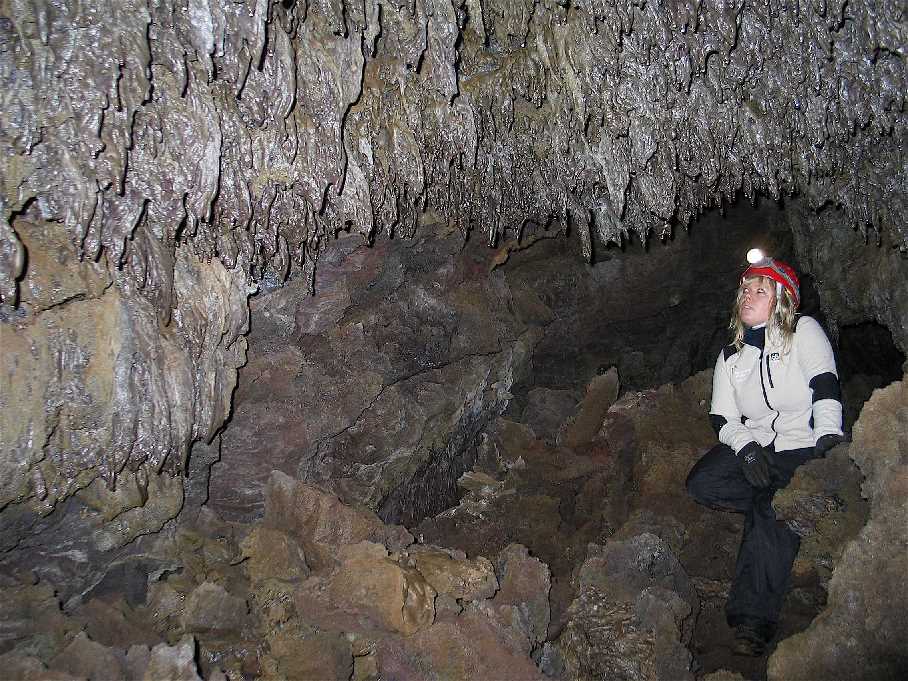 Gray Line Iceland Goes Above Ground
A tour which gives insight into the above-ground habits of Icelanders, the 'Taste the Saga Tour' is a relaxing and fun way to learn about Iceland's past and present. What better way to understand Iceland's colourful drinking culture than to visit it's oldest brewery, Ölgerðin, named after Iceland's most famous – and infamous – drunkard turned poet, Egill Skallagrímsson, who started both drinking and writing poetry at the tender age of 3. Before touring the stylish headquarters, we of course get to taste various samples of beer, including an excellent modern-day version of mead, which is similar to the stuff that those Vikings used to drink, back in the day. The tour concludes with a shot of Brennivín, with it's wonderful caraway seed flavour and let's just say, you will leave this tour 'happy'!
[table caption="Contact Information – Gray Line Iceland" class="row-fluid"

border="5″

width="100%" colwidth="50% | 50% " colalign=" center | center"]
Hafnarstræti 20 ◦ 101 Reykjavík,
[email protected]

www.grayline.is,tel: +354 +354 540 1313
[/table]