The Ultimate Maritime Experience
Níels Whale Watching combines Whale Watching and Sea Angling
When looking for an authentic Icelandic maritime experience you can't go wrong by going whale watching and sea angling on a genuine Icelandic fishing vessel with veteran fishermen at the helm. Níels Whale Watching operates in the majestic beauty of Eyjafjörður Bay in the north of Iceland, using their decades of experience to give visitors a chance to come up close to some of the earth's biggest mammals as well as trying your luck at fishing – on the same tour.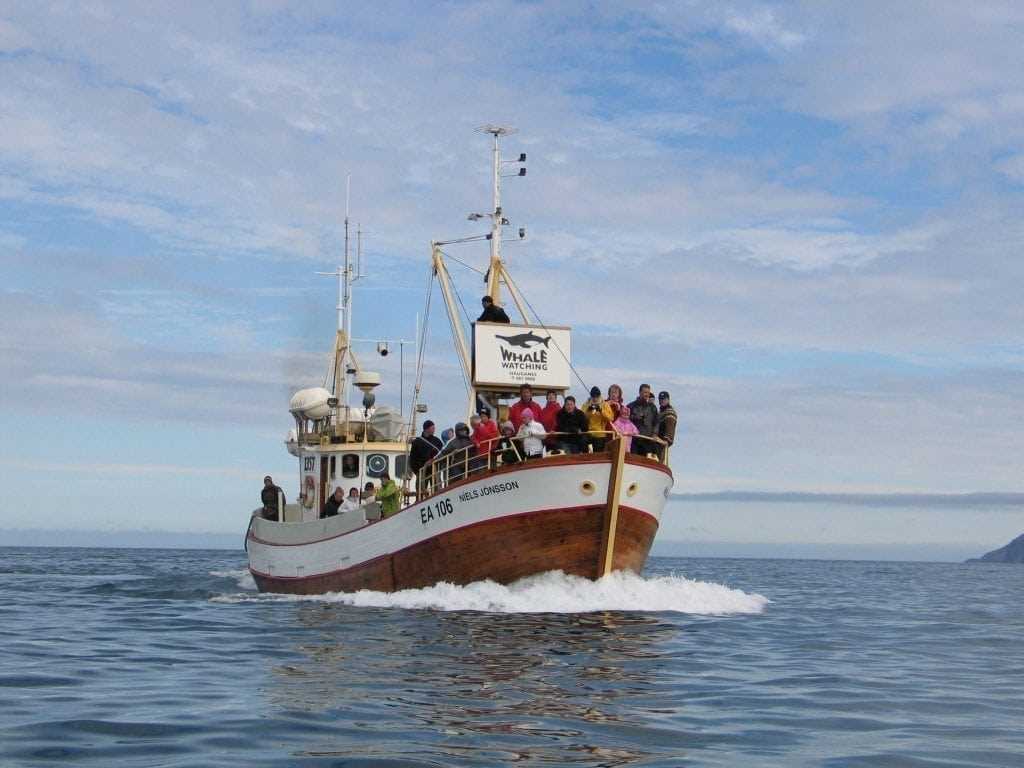 Sail in a Traditional Oak Boat
Níels Whale Watching has been taking tourists out to Eyjafjörður Bay since 1989, making them one of Iceland's most experienced whale watching companies. The company is named after its vessel, Níels Jónsson EA 106, a virtually unmodified 30 ton fishing boat built of oak in Akureyri in 1973, which is used for commercial fishing during the wintertime. It is, of course, equipped to fit the needs of the modern man, with protective clothing, hot coffee and genuine Icelandic pastries available during your trip.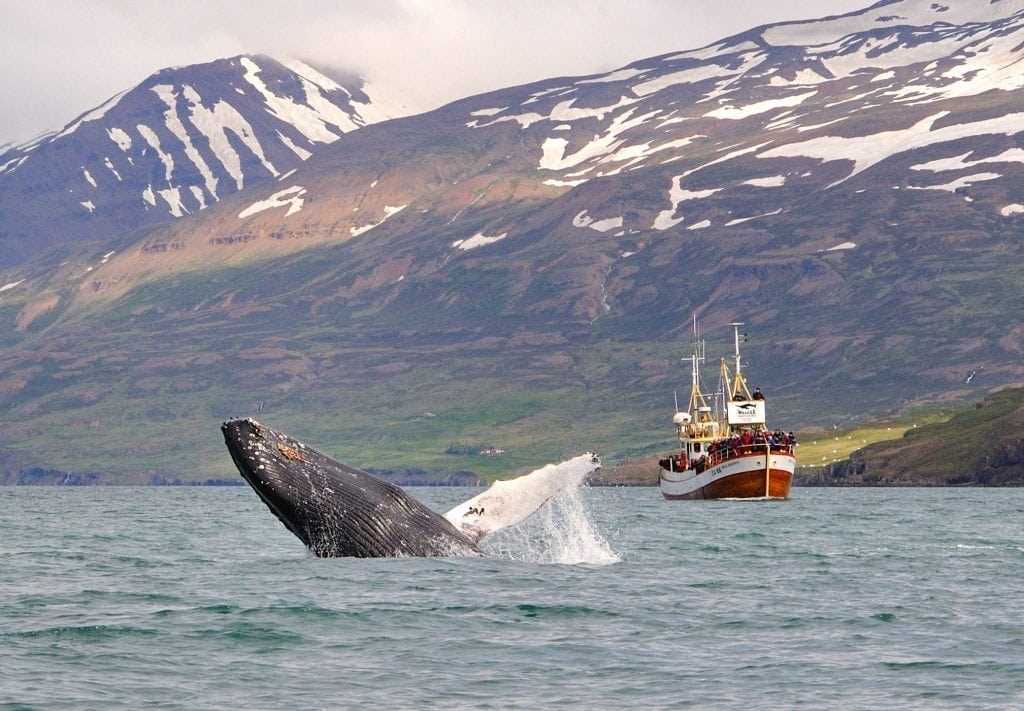 A Bay Full of Life
Eyjafjörður Bay is known for its great beauty and towering mountain ranges surrounding it, including the Tröllaskagi peninsula and a multitude of small seaside towns. Another delight is sailing by Hrísey Island, which has been dubbed 'The Pearl of Eyjafjörður'. The bay is full of life during the summertime with humpbacks, beaked whales, dolphins and sea hogs being the most commonly spotted in the bay, with a 95% chance of seeing at least one of them. The Níels crew has decades of experience in locating the bay's inhabitants and start each day by taking a drive along the shore to see where the whales are mainly located order to make the most of the day's trips.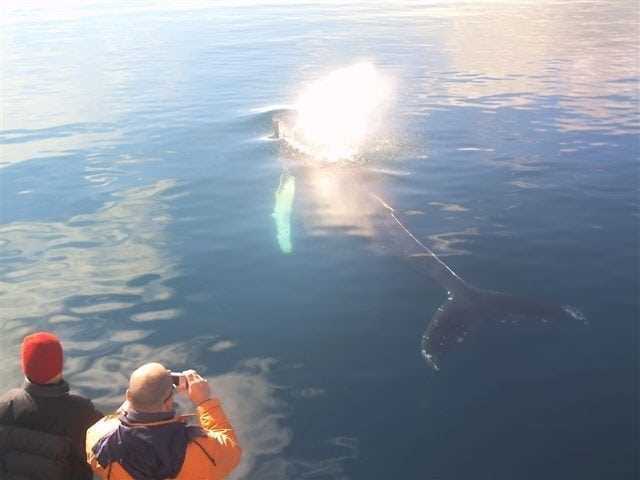 Fun Fishing with the Experts
After having gazed upon the great whales you'll have the chance of trying your luck at sea angling under the guidance of professional fishermen with decades of experience. The most commonly caught fish are cod, haddock, pollock and catfish and if you are lucky, you might even catch a giant halibut. The fishermen will even help you prepare your catch for cooking.
Níels Whale Watching
Hauganesi • 621 Dalvík
+354 867 0000
[email protected]
www.niels.is