VÍK í MÝRDAL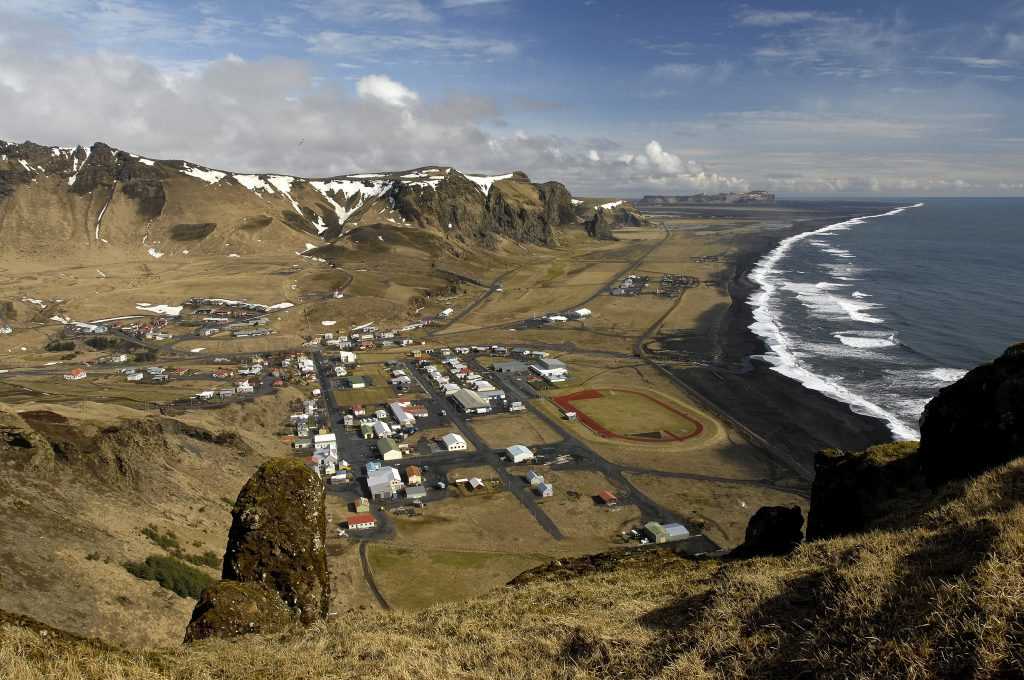 Vík has been a trading post since 1887. The natural surroundings in Vik are quite beautiful and the climate is relatively mild. The birdlife is diverse and there are good conditions for bird watching. The area is perfect for exploration and there are many lovely walking and hiking paths in Vik and the surrounding areas. On January 1, 2016 the population was 318.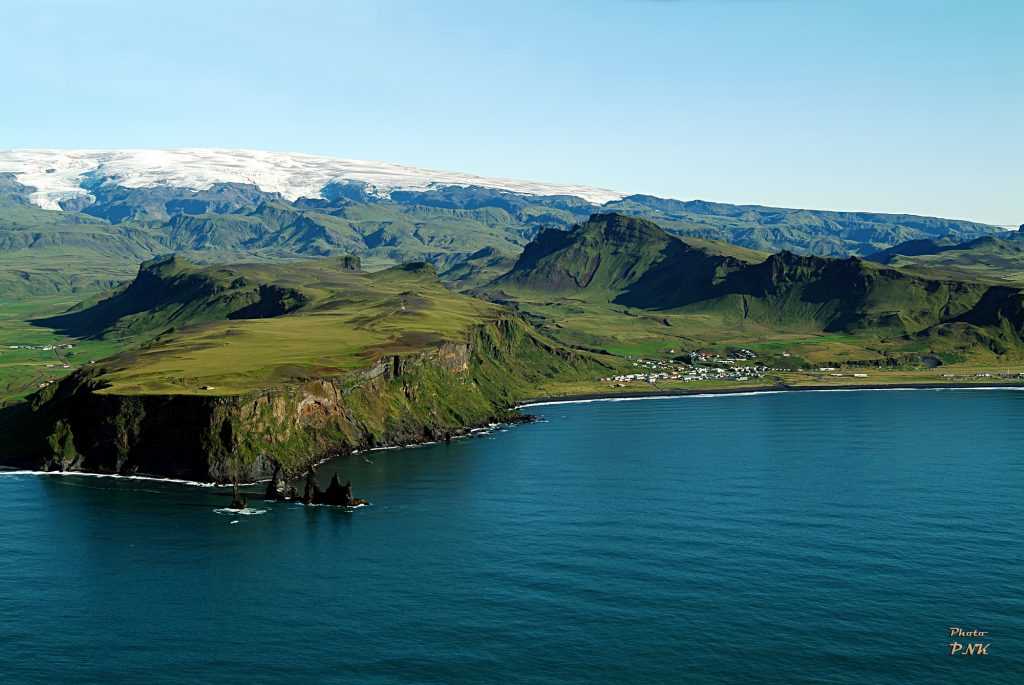 Hjörleifshöfði (Tuff island) (221 m) is to the southwest of Mýrdalssandur. This was a coastal headland until the 14th century, when the shore began to advance as deposits piled up after glacial floods from Mt. Katla. Hjörleifshöfði (Hjörleifur's Headland) is named after first settler Ingólfur Amarson's foster-brother, who was killed by his slaves during their first year in Iceland, The island is the product of a submarine eruption during an Ice Age interglacial and was inhabited up until the 20th century.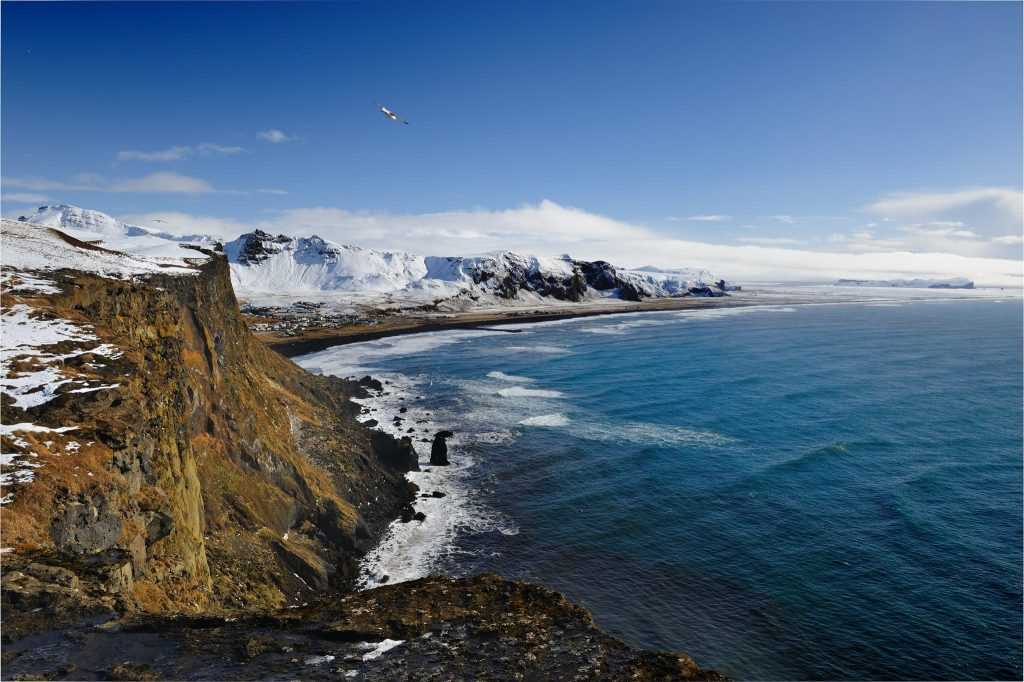 Mýrdalsjökull Glacier is 595 km2 in area and 1493 m tall. Its glacial tongues creep down to the lowlands, the most prominent being Sólhei-majökull, which is close to the Ring Road. Katla, an active central volcano with a caldera up to 10 km in diameter, is found under the southeastern side of the glacier is. On average, Katla has erupted at intervals of 40 – 80 years, melting the glacial cap and causing catastrophic floods that sweep glacial debris across the entire sands. 16 Katla eruptions have been recorded in historical times, but there have probably been 20 in all. Katla's last eruption was in 1918, but it did not cause significant damage.
Dyrhólaey is a sheer promontory (120 m) west of Reynishverfi that rises towards the sea and is the southernmost point of the mainland, as well as home to rich birdlife. A narrow point called Tóin juts out into the sea, with an opening that is large enough to be passable by boats. It is believed that Dyrhdlaey formed during a later interglacial period as a result of a submarine eruption, similar to the one that created Surtsey. Dýrhólaey has been a protected area since 1978.
Reynisfjara is in Reynishverfi, west of Mt. Reynisfjall, and is undoubtedly one of the most majestic beaches in Iceland. It is also home to a beautiful columnar basalt cave. It's important to use caution when visiting this area, particularly at high tide.