Gray Line Iceland: Visiting the Volcano
The effects of volcanic eruptions can change from day to day, and it is very hard to predict what the situation will be like once you get to Iceland. Our experienced tour guides here at Gray Line Iceland can however help you get as close as possible to the sites – whether it will be to drive up to a plume of spouting ash and smoke, witness bubbling hot lava or to examine new lava fields and mountains, it is a unique opportunity to witness nature´s awesome powers up close and personal.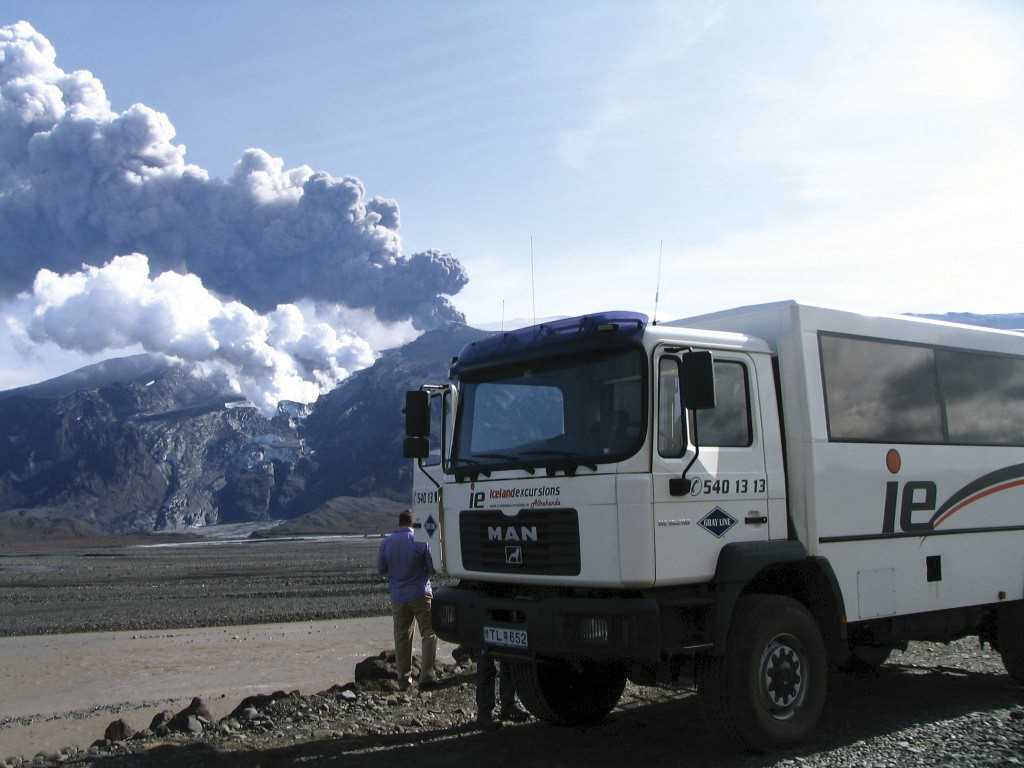 Gray Line Iceland will offer guided tours to the volcano and surrounding areas this summer. The tours available are likely to change according to Eyjafjallajökull's activity, so it is advisable to check for updates regularly. It should be noted that the Civil Protection Department has closed off the area surrounding the newest crater for to safety reasons so it is highly advisable to utilize Gray Line Iceland's years of experience to give you the safest and most enjoyable volcano experience.
Hiker's Paradise
For hikers and outdoors enthusiasts alike the trip to Þórsmörk is not to be missed, that is if the Eyjafjallajökull volcano will allow it. Gray Line Iceland offers regular scheduled tours to the hard-to-reach Þórsmörk starting in May. Þórsmörk is a nature reserve shielded on three sides by glaciers and mountains where you'll find a multitude of small gullies and valleys, clad with low birchtrees that create seemingly endless possibilities for nature lovers. The area is very popular with both locals and visitors alike.

The Majestic Jökulsárlón
With the coming of spring a visit to the picturesque glacial lagoon Jökulsárlón is a must. It is truly a majestic lake which is around 18 km2 in size and almost 200 meters deep. The lake is filled with both huge and small icebergs from the Vatnajökull glacier, and it is therefore an unforgettable experience to sail in their impressive presence. On the way to the Lagoon we'll also visit Seljalandsfoss and Skógafoss waterfall, renowned for their beauty, and make a short stop at Skaftafell National Park. Gray Line Iceland offers a wide variety of trips to Jökulsárlón and Skaftafell, starting on May 16th.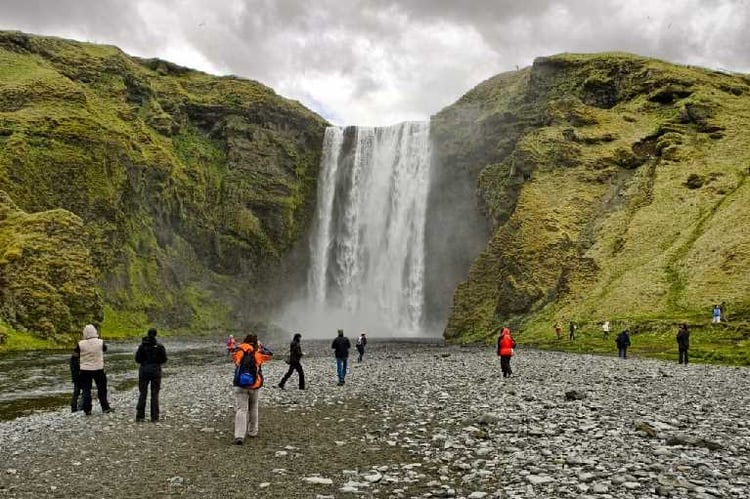 Gray Line Iceland puts a special emphasis on passenger safety and economical driving. Our car fleet is renewed regularly and every vehicle is equipped with special monitors which ensure economical driving and optimal safety. Every bus is equipped with safety belts for all passengers and parents can get Children's Safety Car Seats free of charge for their small children (up to 20 kg in weight). In 2004 Gray Line Iceland was given the formal Gray Line Worldwide franchise in Iceland. Gray Line is the world's leader in sightseeing, ground transportation services and unique tours at over 150 destinations around the world.
Visit www.grayline.is for more information and booking.
[table caption="Contact Information – Gray Line Iceland" class="row-fluid"

border="5″

width="100%" colwidth="50% | 50% " colalign=" center | center"]
Hafnarstræti 20 ◦ 101 Reykjavík,
[email protected]

www.grayline.is,tel: +354 +354 540 1313
[/table]