Spend some time in the charming towns of Garður and Sandgerði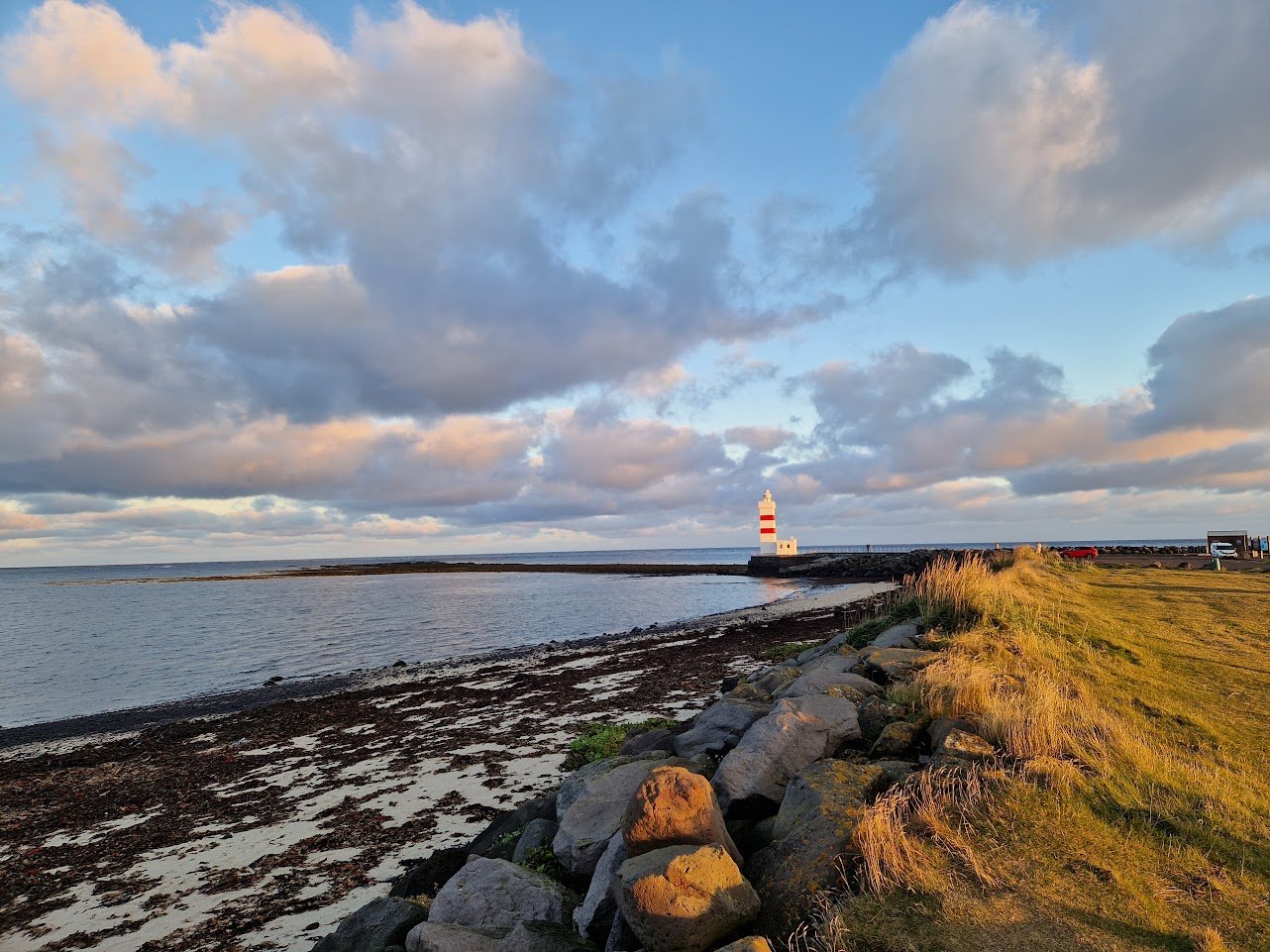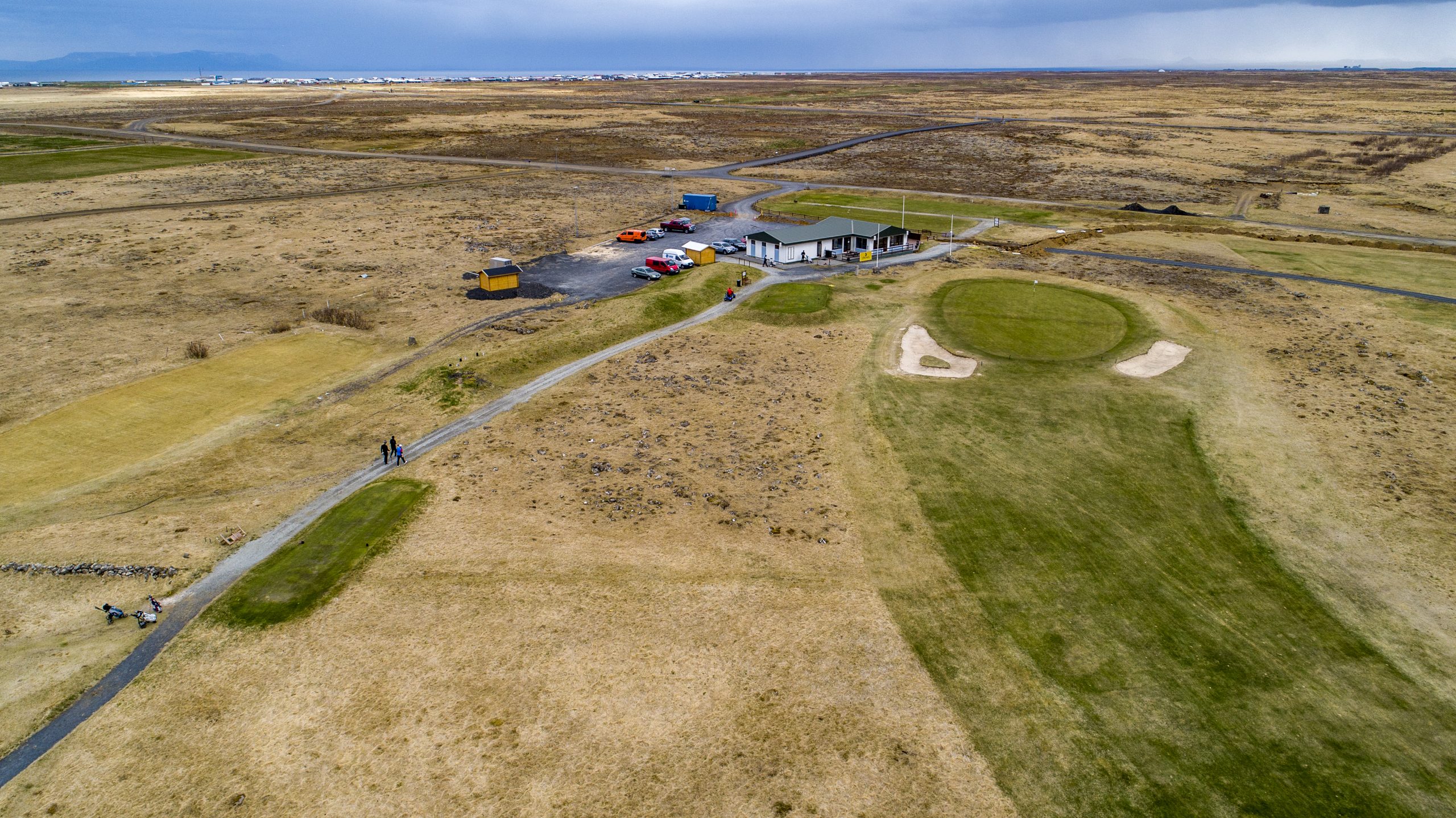 Suðurnesjabær is one of the four municipalities on Reykjanes Peninsula and lies along the seashore with beautiful surroundings and sea views in the unique Reykjanes Geopark. Suðurnesjabær consists of the two towns of Garður and Sandgerði, which merged in 2018.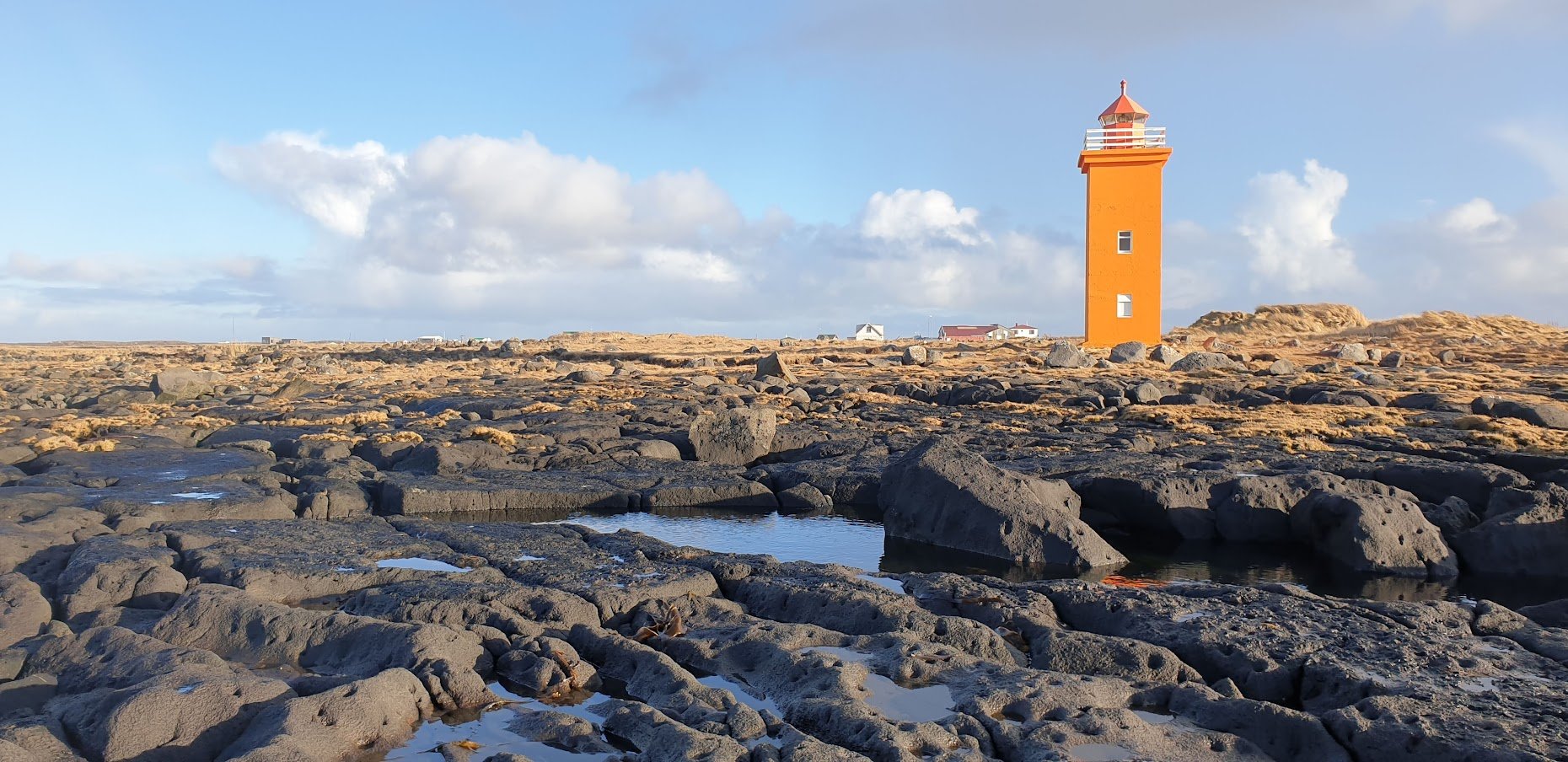 Garður is a quiet seaside town on the northwest tip of Reykjanes and a great place to spend some time. The town is known for a pair of lighthouses, where on sunny summer days, you can find locals and tourists picnicking, basking in the sun and enjoying the scenery. The older, more traditional red-striped lighthouse
was built in 1897, while the newer square-designed one was built in 1944 in a more modern Nordic style. This is a popular destination for photographers and offers good conditions to see the Northern Lights in the wintertime.
The Folk Museum is another must-see in Garður. The museum houses items that were essential for the  livelihood of Icelanders on both land and sea,including tools, fishing items, and maps. It offers a window into what life was like in past generations, reminding visitors that life in Iceland was not easy for its early settlers. The museum also has an extensive collection of 60 functional engines provided by local resident Guðni Ingimundarson.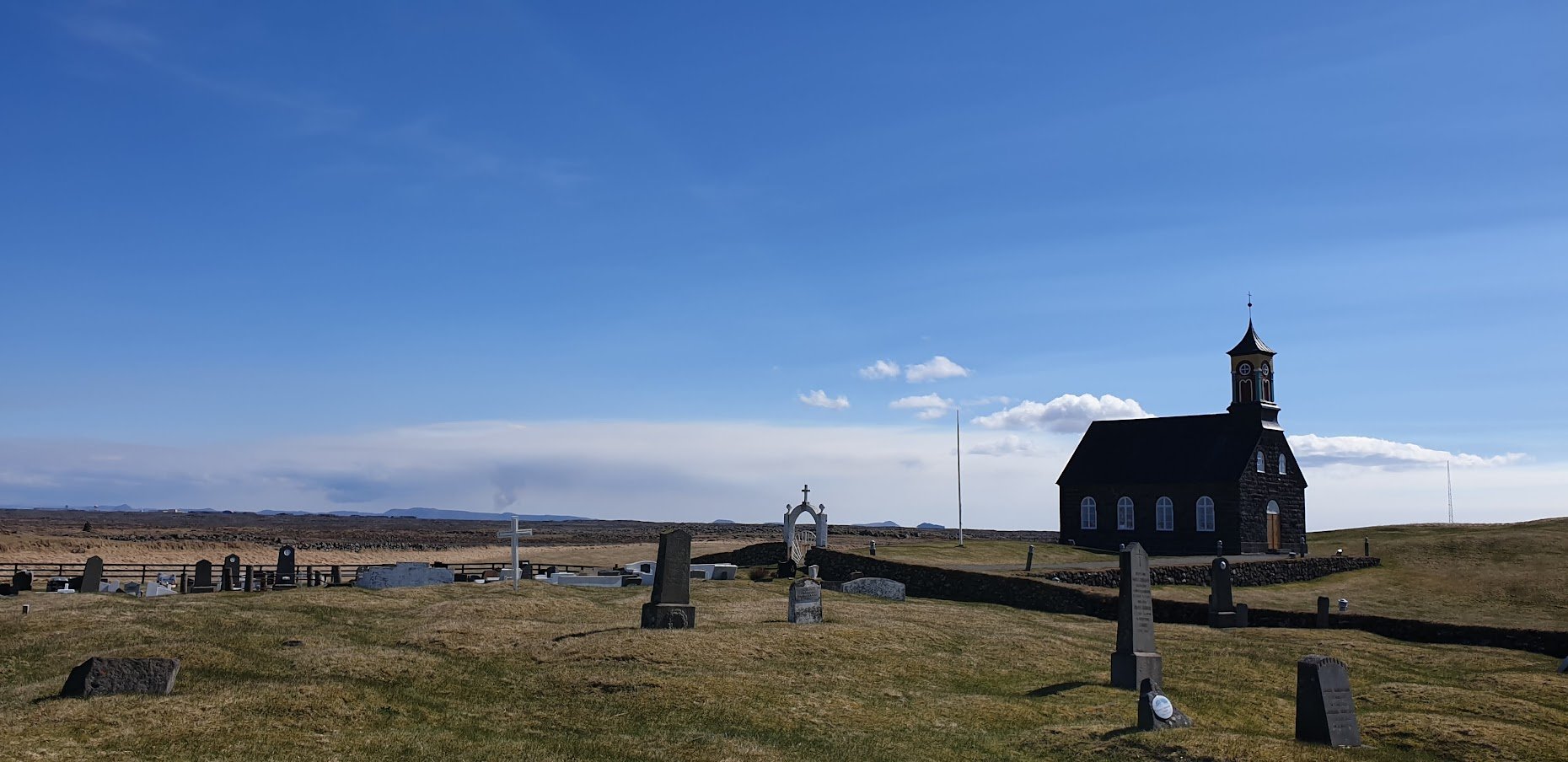 Fishing boats can often be seen from shore—and whales, if you're lucky! There is rich birdlife in the region, ranging from hordes of gulls, Arctic terns and gannets in the summer to ravens in the winter.                         Meanwhile, Sandgerði offers an insight into one of Iceland's major fishing communities. Situated on the northern tip of the Reykjanes peninsula, Sandgerði has a lot to do and see in town and a good camping site. Outdoor enthusiasts love the birdwatching and golfing opportunities. There are nature exhibitions at the Suðurnes Science and Learning Centre and a historical gallery.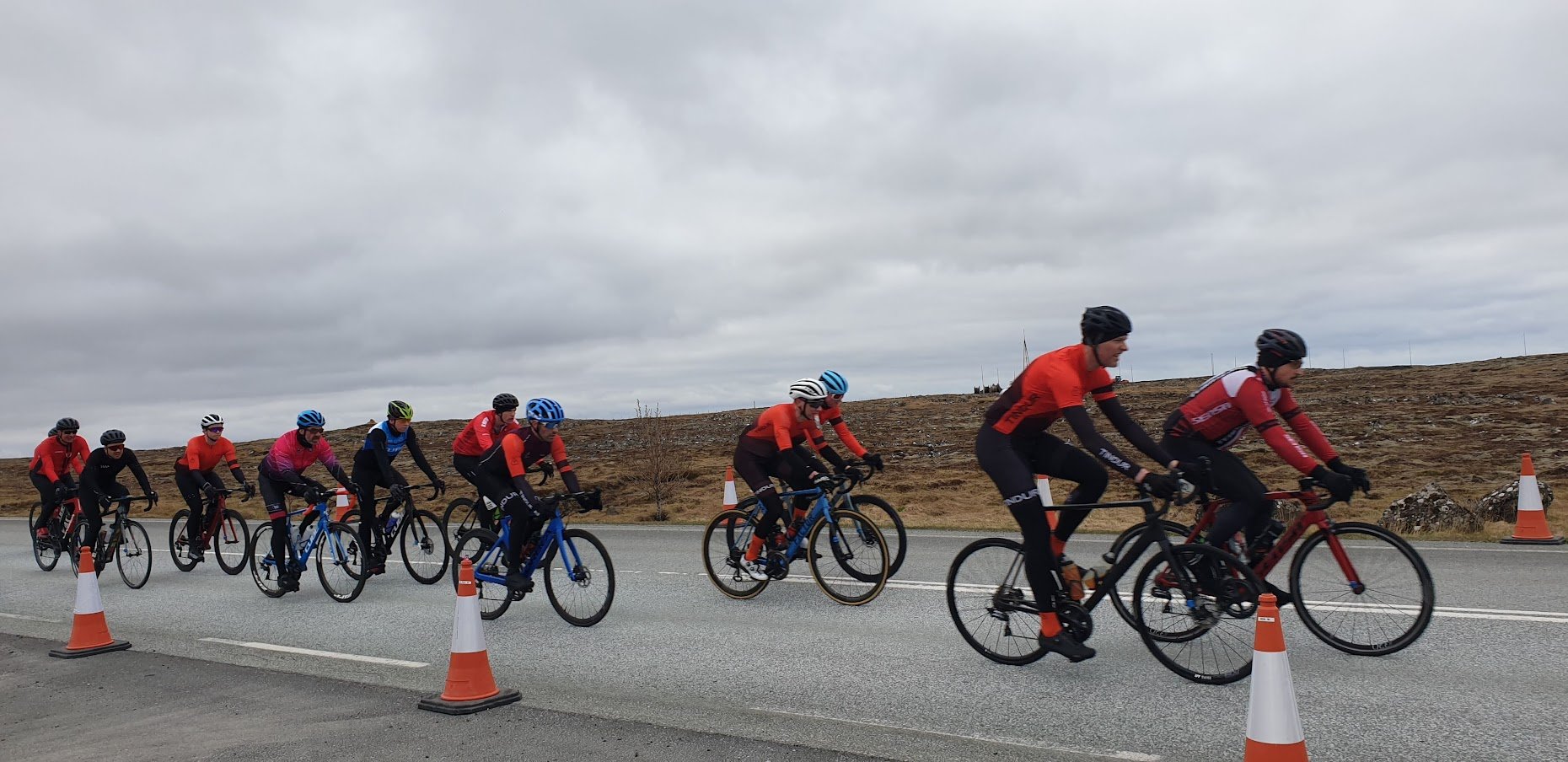 In the historical gallery, you can visit the magnificent exhibition 'Attraction of the Poles' featuring the work, life and death of the French medical doctor and polar scientist Jean-Baptiste Charcot. His research ship, the Pourquoi-Pas, was lost along the coast of Iceland in 1936 but a model of the boat is part of the exhibition.
Suðurnesjabær, with its beautiful seashore and beaches, is an ideal area to base yourself from while staying along the Reykjanes peninsula.