High on Nature in Ársalir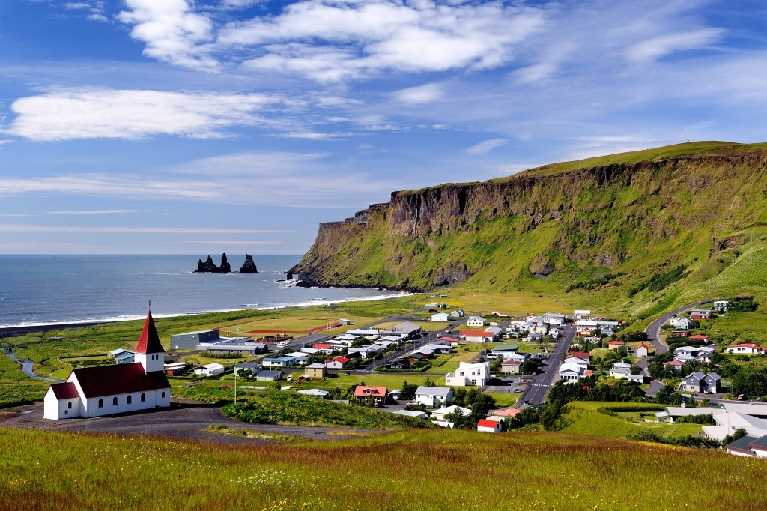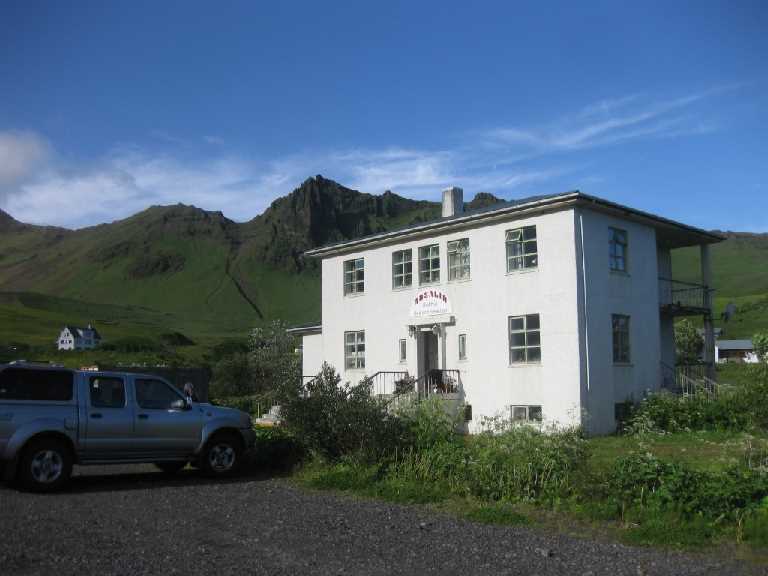 "I am a nature freak and I try to assist my guests, who are interested in exploring the beautiful and powerful nature in Vík í Mýrdal and surrounding areas," says Kolbrún Hjörleifsdóttir, the owner of the guesthouse Ársalir in Vík í Mýrdal. And Kolbrún truly can. She guides people around the area and also through the Katla Geopark.
Katla is Iceland's most powerful volcano which sleeps undir the thick ice blanket of Mýrdalsjökull. Katla Geopark is Iceland's first geopark and it opens up a natural wonderland to the visitor. A top priority of the park is to protect the natural environment, promote local sustainable development, introduce local culture and place a strong emphasis on nature tourism. The geopark is 9542 km2 or around 9,3% of the total area of Iceland with a population of around 2700.

Personal and Friendly Atmosphere
Ársalir is designed by the most famous architect in Iceland, Guðjón Samúelsson. It was built in 1947 and stands by the Víkurá river. The interior is much like it was in the old days.
There are 10 rooms available, made beds and sleeping bag accommodation either in dorms or in double rooms. Some of the double rooms with made beds can be changed into triples. Breakfast is served and guests can also use the kitchen to prepare a meal and sit together. "I try to give my guests as much service as I can. The atmosphere in the kitchen is often very friendly and the discussion lively," says Kolbrún.
Kolbrún is also an artist and a poet. She is not always traditional in her work. She uses, for example, driftwood from the beach by Hjörleifshöfði. She is also a teacher and advocate for  protecting the natural environment and promoting local sustainable development. So you can say that Kolbrún is a woman with many faces.

Ársalir Guesthouse
Austurvegi 7 870 Vík
kolbrú[email protected]
Ársalir Gesthouse/
TEL: +354 487 1400