A Christmas Getaway
A Christmas Village Rises by the Sea
The metropolitan hustle and bustle leading up to Christmas can often be quite daunting and a getaway, celebrating a calm and friendly holiday spirit, can seem like a faraway dream. Many will be surprised, however, that a 20 minute bus ride from Reykjavik's city centre will take you straight to a local small-town setting of choral singing, calm Christmas shopping, holiday pastries, dancing around the Christmas tree, friendly banter and general holiday spirit in the Christmas Village of Hafnarfjörður.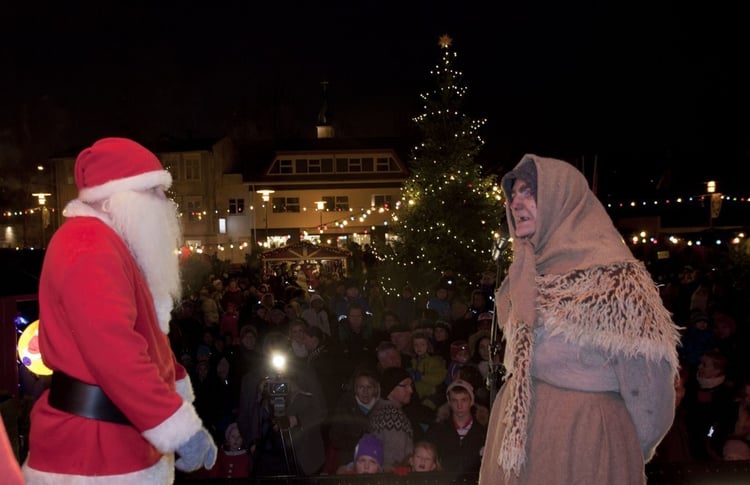 Each year, the people of the calm port-town of Hafnarfjörður, located just outside Reykjavik, erect a Christmas market in the city centre and ring in the holiday cheer with activities and performances every weekend up until Christmas. The market consists of several holiday cabins where the locals display their goods; including crafts, pastries and hot chocolate.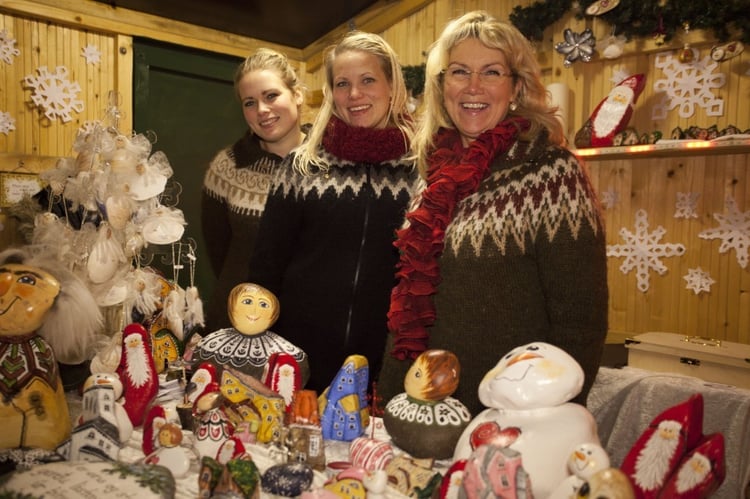 A Packed Schedule
Ásbjörg Una Björnsdóttir, manager of Hafnarfjörður's Christmas Village, says that, because Icelandic Christmas traditions are quite unique, the Christmas town is not only about the market. "We want to provide people with the complete Christmas package and offer a wide array of entertainment in the Christmas Village. The afternoons, from one o'clock to about four, will be action-packed for the children and families—with outdoor singing and dancing, magic and various performances. After four we'll calm things down a bit with cosy accordion or jazz music and a more traditional Christmas mood. We're open each weekend up until Christmas from 13-18 and whatever time you come you can be sure that something will be going on," says Ásbjörg.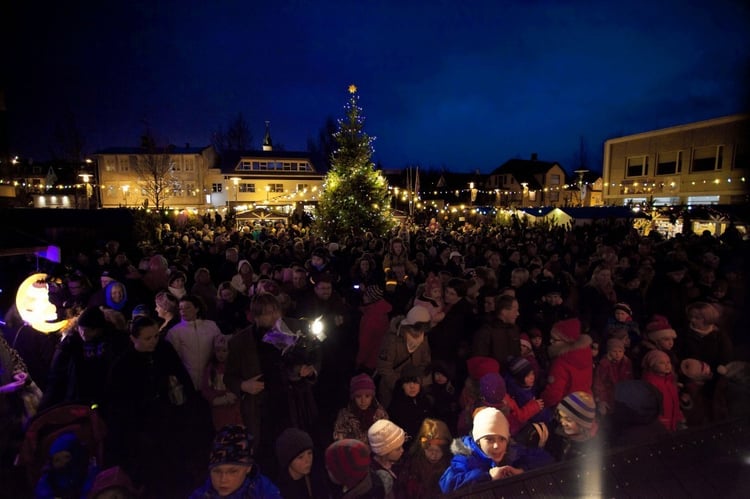 A Traditional Holiday
The Christmas Village places special emphasis on traditional Icelandic Christmas customs. "We want people to be able to get away from it all and experience real Icelandic holidays. Everything here is done by the locals for the good of the community, as opposed to strictly marketing purposes. The local choirs will be performing and presenting their products. One of the few abbeys in Iceland is located in Hafnarfjörður and the nuns sell their quality products at the market. We have authentic Icelandic food, genuine local crafts and real Icelandic entertainment," says Ásbjörg. To celebrate Icelandic Christmas tradition the presenter for all the acts on stage is none other than Grýla—the Yule Lads' troll mother! She acts as a presenter, performer and also mingles with the children in the crowd. Those who are lucky can even spot her giant cat roaming around.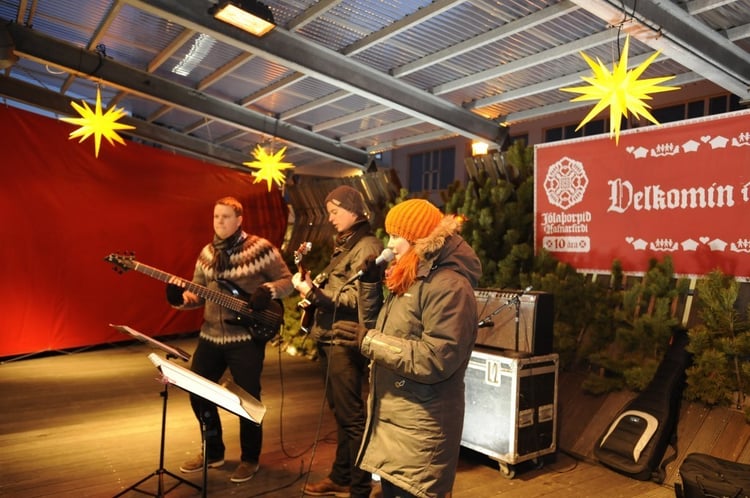 A Welcoming Village
Even though the Christmas Village in Hafnarfjörður is a local event, Ásbjörg places special emphasis on the fact that everyone is most welcome to enjoy the festivities with them. "The whole town of Hafnarfjörður is extremely welcoming to visitors. There will be activities going on all over town and there are quality design and jewellery shops close to the market, as well as a small shopping complex in the vicinity. We even have small local lava fields with elven inhabitants and guided tours to visit them. The number one bus goes directly from the main bus terminal and stops right in front of the market, so there really is no reason not to check out our cosy Christmas village," says Ásbjörg.
Hafnarfjarðarbær
Strandgata 6 • 220 Hafnarfjörður
+354 585 5500
[email protected]
www.visithafnarfjordur.is