Hjörtur Smárason is new the tourist chief of Greenland, where everything is huge. One by one, chains of the past are being broken and Greenlanders are on the path to independence.
Greenland is Iceland's closest neighbour, across the ocean from the Westfjords. The shortest distance between Iceland and Greenland is less than 300 kilometres, between Scoresby Sound and the Westfjords. Greenland is Kalaallisut, in Kalaallit Nunaat, the Inuit mother-tongue.
As the world's largest island, it is 2.1 million square kilometres — larger that Great Britain, Italy, Spain and France combined. Some 81% of Greenland is glaciers and 19% landmass, about 400,000 square kilometres. It's part of the North-American continent but its government and culture are European. Greenlanders live mostly in the southwest where the weather is mildest. The distance between Kapp Morris Jesup in the high north and Hvarf in the south is 2,650 km. Its coastline is just over 44,000 km—larger than the Earth's circumference. Greenland is huge!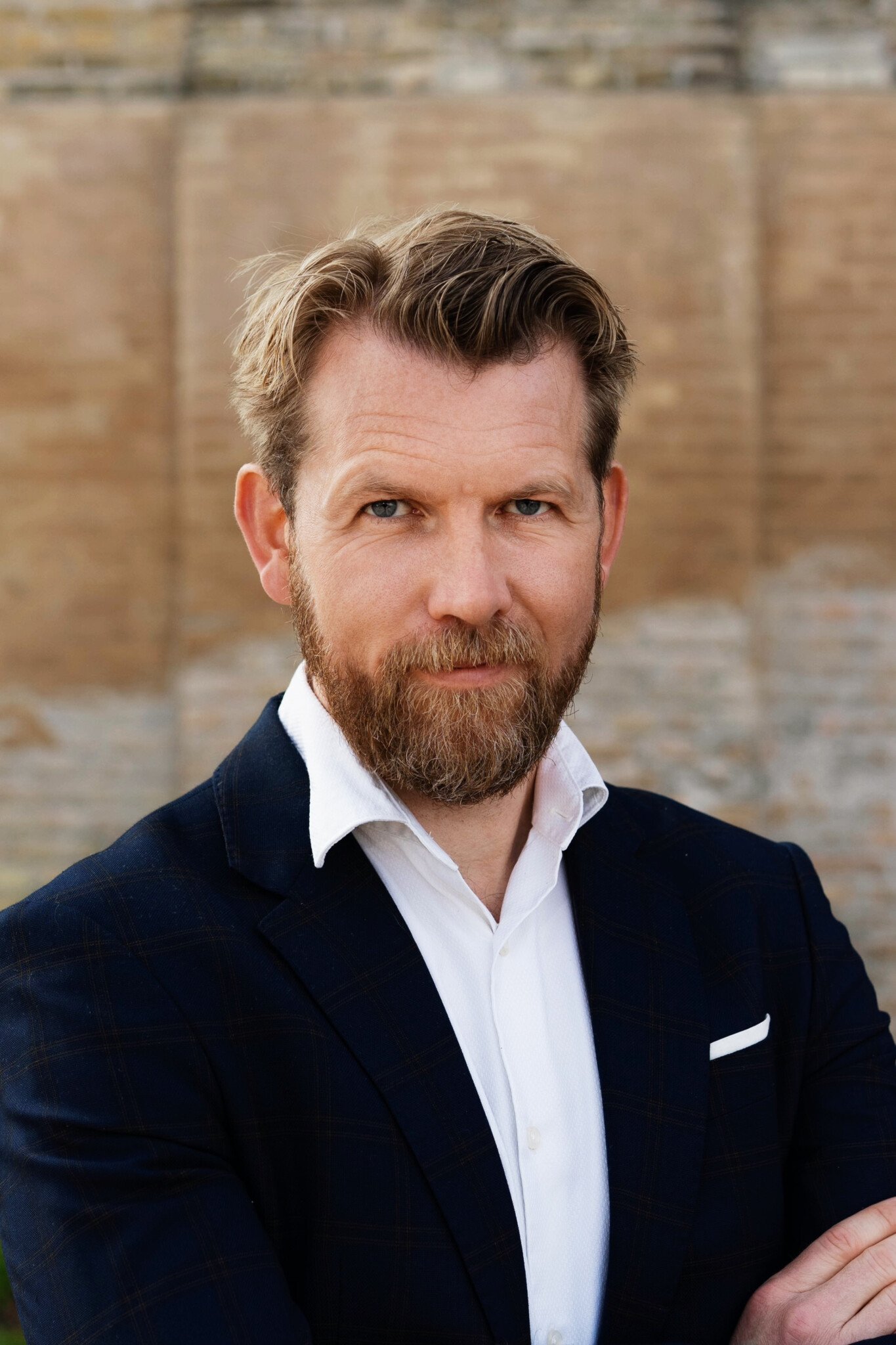 On a path to independence
Greenland is part of Denmark. However, the nation is on a path to independence. It got its home-rule in 1979 and autonomy in 2008. Nuuk – Góðvon in Icelandic or Good-Hope – is its capital, with 18,000 inhabitants. Greenland ceded from the European Union in 1983, which shrank in area by some 53%. There are 56,000 Greenlanders, of whom 20% are Danes. It is highly possible that the same will happen to Greenland as it did to Iceland when it was on the pathway to independence some 100 years ago. The Danes there became patriotic Icelanders. In due course, people will not talk of 20% Danes, rather 100% Greenlanders. That is this author's prediction.
The goal is to increase tourist numbers—a lot
After centuries of isolation under Danish rule, Greenlanders are opening up to the outside world and proclaiming, "Greenland is open for business." Before covid, some 100,000 tourists visited in 2019 and the goal is to increase that number, by a lot. Their simple slogan is, "Visit Greenland".
The new Tourist Chief
Greenland's new tourist chief is the Icelander, Hjörtur Smárason. Hjörtur Smárason is born and bred in Bíldurdalur, in Iceland's Westfjords. Bíldudalur's sister-town in Greenland is Kulusuk on the east coast.
Born in 1975, he now lives in Nuuk with his wife Inga Rós Antóníusdóttir and their two youngest children. At the age of 14, the young Hjörtur travelled to Kulusuk in a student exchange programme and spent time there. He fell in love with the land and its people. He became passionate about Greenland. Now he is serving Greenland and its people.
Land of opportunities
Hjörtur arrived in Greenland in April 2021. The country was closed due to the covid-pandemic, so he had to get a special permit. It was reopened on the 1st October, after the tourist season. Hjörtur says that the 2022 season is promising. "Greenland is a country of opportunities, and the prospects are good as people hunger more and more for encounters with nature. We are hopeful that next year, we get the same number of tourists as before covid, 100,000 guests," says Hjörtur.
The country needs to get infrastructure in place. It is difficult to travel between destinations. Icelanders are used to travelling the 1,500 km-long road around their country but the longest road in Greenland is 9 km. Dogsledges north of Nuuk are the way to travel. Alternatively, there are flights and sailing. In fact, dog-sledges are the Greenlanders' cars and fishing-boats, as well. Hundreds of them are registered as such. They go onto the frozen waters and fish halibut through the ice.
Infrastructure is priority
"The emphasis is to get infrastructure in place before the influx of tourists really begins," Hjörtur says. It was huge improvement when Icelandair took over Air Iceland and started flying to Greenland via Keflavík Airport. It is now possible to book a flight from Copenhagen, London or New York to Nuuk via Keflavík. Prior to that, flights to Greenland were from Reykjavík. This is crucial and an example of the opening taking place. Norlandair, based in Akureyri, uses Twin-Otter planes to fly to Kulusuk.
Now, Icelandic contractor, Ístak is enlarging and modernising two airports –in Nuuk and in Ilutissat – Ice-Mountain, 200 km north of the Arctic Circle. There, each day, the glacier crawls 40 metres and part collapses into the ocean, spectacularly breaking into colossal Ice-Mountains. There is a Best Western hotel in Illutissat that is currently being enlarged. Ístak has already enlarged Nuuks's harbour, which is on the route of shipping company Eimskip. One by one, the chains of isolation are breaking, as Iceland and Greenland cooperate more and more.
Eric the Red
It is, of course, not possible to write about Greenland without mentioning Icelandic settler, Eric the Red's Brattahlíð – Steep Hill – in the south. According to the ancient Book of Greenlanders and Book of Settlement, Eric the Red settled at Brattahlíð in 985 and he died in 1008, eight years after his son Leifur Lucky – discovered America.
Across the Eiríksf jörd is the Narsarquaq-airport and to northeast, the village of Narsaq. There, they built North-America's first church; the Hvalsey Church – Whale Island – that still stands. In the autumn of 1408, two Icelanders Sigríður Björnsdóttir and Þorsteinn Ólafsson were married. They had lost their way to Iceland from Norway, where the Plague Pandemic devastated the Norwegians. The couple then sailed to their home in Skagafjördur in the north of Iceland. Less than half a century later, as ships arrived from Iceland, there were no people to be found, still one of history's unsolved mysteries.
When Hjörtur's eldest son was confirmed in 2009, his father took him to Brattahlíð. "An unforgettable hiking tour for a week through history lane", says Hjörtur Smárason, who fell in love with Iceland's western neighbour as a youth and now serves as its tourist chief. -HH