The dozen inhabitants in 1786, clinging to the side of Eyjafjörður, Iceland's longest fjord, probably never imagined their brave struggle would ultimately result in a town of 18,000 people with all the services of a major city.
Akureyri is not as big as any of the world's cities but it provides all the features and services expected of a big city in a very compact form, so that everything is available within a short distance.
Take, for instance, the horse riding tours, boat trips, bird watching and hiking —to name a few. They are all so close, you can almost touch them. You name it, it's close-by. Whale watching is rapidly growing in popularity in Akureyri due to the fact that Eyjafjörður, the fjord that nests Akureyri, is exceptionally generous when it comes to sights of these magnificent creatures.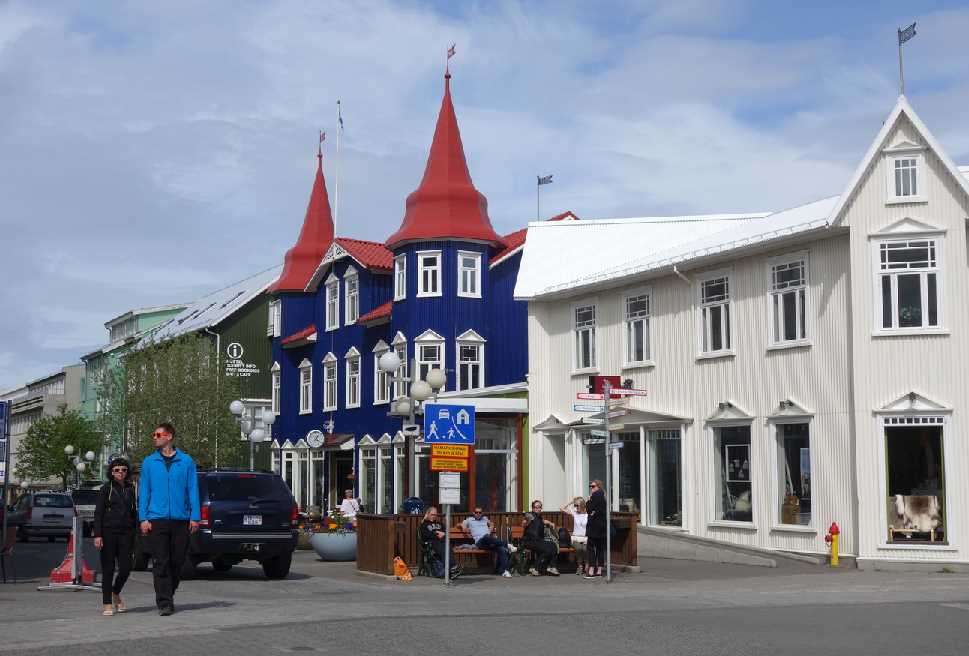 Cultural Centre of the North
When it comes to culture, Akureyri has it all: museums, art galleries, international exhibitions, conference facilities, music venues, music of all genres, theatre and cinemas showing the latest films.
It has well over 20 restaurants, covering both Icelandic and international cuisine, with top chefs who create their own innovative cuisine. Cafés, each with their individual speciality abound, while local micro-breweries and farms offering food tasting are a fascinating addition to the food scene.
For groups and individuals, Akureyri offers such a wide range of activities, events and opportunities, it maximises the time available. There are a multitude of tours covering every interest from flying to caving, from fishing to the Hidden People, walking to whale-watching.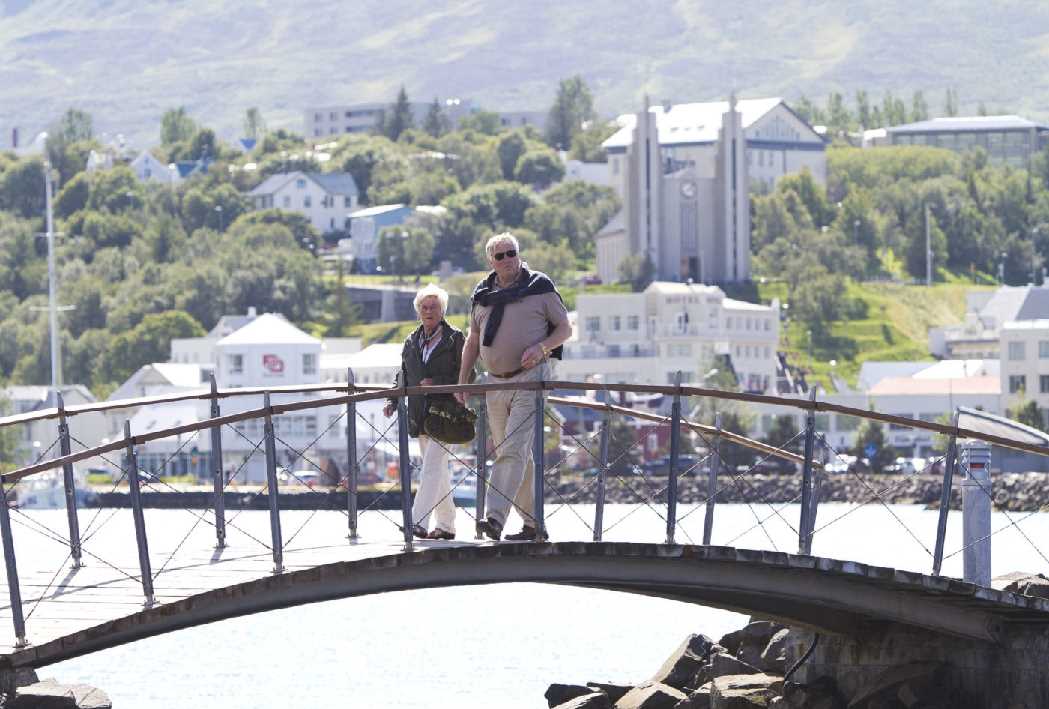 Sports of all kinds
Sport activities are very popular in the North and many sports are represented in this dynamic community.
The geothermally–heated swimming pools, with their hot pots and Jaccuzzi are open –and very popular – all year round.
The Arctic Open Golf championship is played on the most northerly 18-hole course in the world, just outside the city under both snow–covered mountains and the midnight sun. You can hire clubs if you need them and relax in the club house afterwards.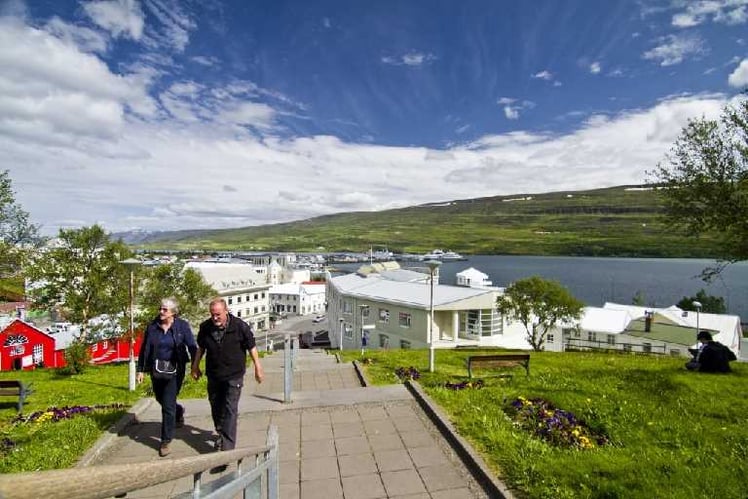 See the Sights
Akureyri is also a service base for many of the most important tourist destinations in North Iceland. From here, you can visit Mývatn, Dettifoss—the most powerful waterfall in Europe, the island of Hrísey, with its powerful healing energy and Grímsey, straddling the Arctic Circle, see volcanoes and boiling mud pools and, in fact, reach all the pearls of the north in under 2 hours.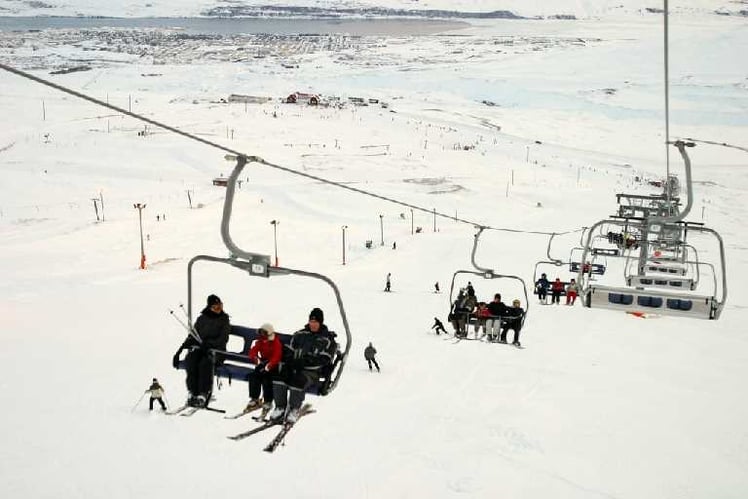 Easy Access
Flights from both Keflavik international and Reykjavik airports take just 40 minutes. Scheduled buses drive twice a day between Reykjavik and Akureyri. The trip from Reykjavik to Akureyri takes about 6 hours, although in the summer time,you can choose a longer route over the highlands if you wish to turn your trip into a journey rich in sights and natural beauty.
The city bus service is free in town. Naturally, every common form of trans­port is available: car, bike, boat, horse, ATV or plane rentals. Every type of accommodation is also on hand, from 4-star hotels to camp sites. –ASF
Akureyrarstofa
Strandgata 12 • 600 Akureyri
+354 450 1050
[email protected]
www.visitakureyri.is