Art in Foment
From placid landscape beginnings to a dynamic diversity at Listasafn Íslands
In a country where culture plays a major role, art has been held in high regard. Nonetheless, it has had a tumultuous history, as aficionados and artists alike struggled to come to terms with a changing world and changing definitions of what is considered art.
Iceland was under Danish rule at the end of the 19th century, when revolutionary fervour was sweeping Europe and the desire for independence was expressed in bloody upheavals in many countries. Iceland's drive for freedom was lead by the wise counsel and argument of Jón Sigurðsson in the courts of the Danish king while art was expressing an Icelandic identity to its people through its landscapes.
Founded in 1884, the National Gallery of Iceland exhibited works in Parliament House. Artists travelled the country, painting its beauty for the public to see. For many, it was the first time to see the nation's natural treasures. Travel was difficult and few undertook the arduous treks, so this was an awakening for the nation. Ásgrímur Jónsson wrote in 1903 about the importance of a nation having its own artists, "if only to teach the public to appreciate the beauty of nature around us…"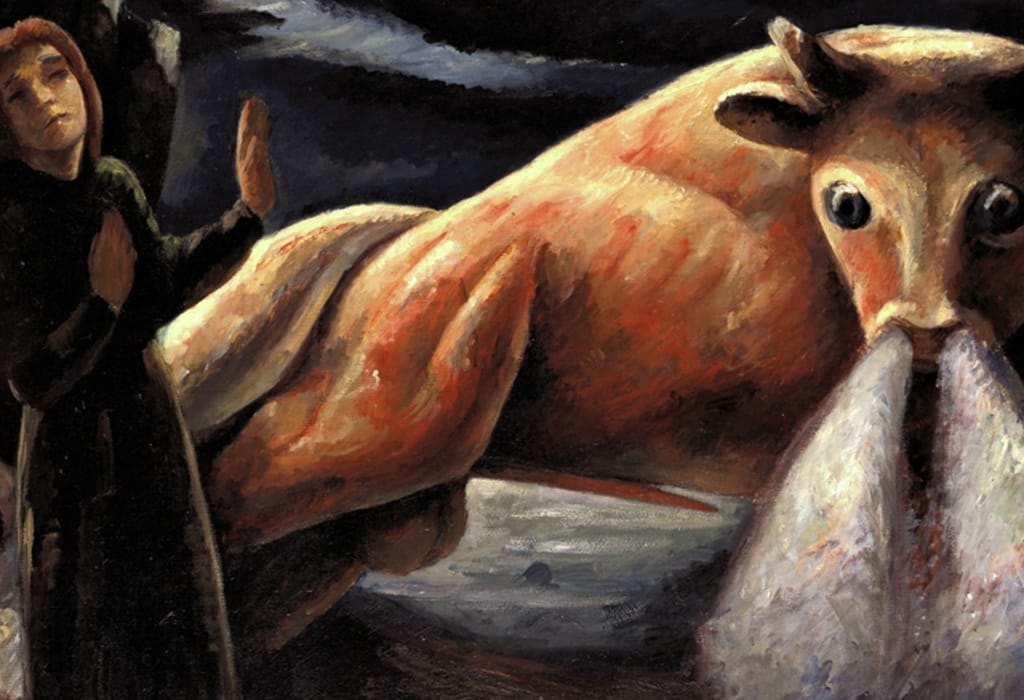 However, only two years later, mirroring the spirit of independence in the country, the struggle to break free from a restrictive concept of art was already beginning, a struggle that was to continue to the present day, with young new artists continually seeking new expression, interpretation and forms for their art.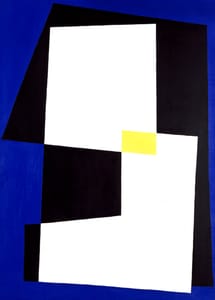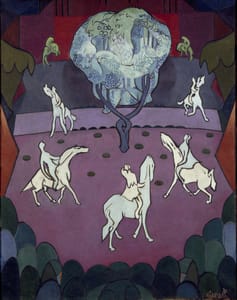 At the end of the 19th century and in the beginning of the 20th, most aspiring artists went to Copenhagen to further their studies. The vibrant art scene there was in the throes of a rebellion by young artists against traditional art styles. International exhibitions were held frequently, offering an opportunity for new inspiration and direction.
Returning to Iceland, many artists planted the seeds in others who were to take art in different directions. They faced strong opposition from several sections of society.
In 1925, Finnur Jónsson returned to Iceland, holding an exhibition in Café Rosenberg. This was the first major exhibit of avant-garde abstract art.
Around 1930, artists began investigating new themes and methods of modern art.
1940-41 were characterised by much debate about the character and substance of art that split the Icelandic art world for decades following. Some politicians demanded art be easily understood and in close connection to nature, whilst numerous artists wanted to see modern art that emphasised the role of structure, form and colour find a place in Icelandic art, which resulted in a lot of experimentation.
The late 1950's saw two major artists bring dramatic new themes to the art world here: Erro introducing Pop art and Dieter Roth, the Fluxus movement.
In 1965, an exhibition was held under the name of SÚM, a movement that was soon to shake up the art scene in the sixties. Some of its members were invited to exhibit in the Pompidou in Paris at its opening in 1977.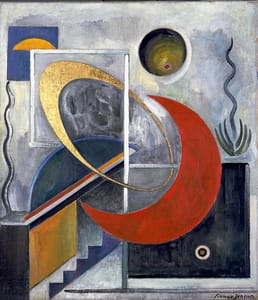 In the 1990's, video art made its debut and visitors found a new expression through interactive participation in works of art. Nonetheless, the stormy debate over the years has barely abated, with every push in a new direction leading to debate and controversy, with each generation of artists pushing the envelope to discover new means of expression.
Iceland's short, but rich history is evident in the number of works the Gallery has – not to mention those hanging in official buildings and embassies worldwide. With over 10,000 works to choose from, a number that is growing with contributions from upcoming artists, the Gallery maintains a high level of interest from the public by having regularly changing exhibitions, educational dialogues and embracing latest technological developments by digitising its collection with a view to making it available on the Internet. Exhibitions and lecturers travel the country so everyone can benefit from them, no matter how remote they are from the capital. Schools pay regular visits and special attention is devoted to them, as it will be from them that the next generation of artists will arise.
"Then and Now" is an exhibition that gives an overview of the country's art history with samples from each time and genre. It demonstrates how much effort is put into every aspect of each exhibition.
The National Gallery has moved several times. From the Parliament, it moved to the top floor of a new building designed for it and for the National Museum next to the university until, in 1988, it found its home opposite the 'pond' next to Fríkirkjun – the church that borders the lake. It is housed in what used to be an frozen fish storage. A dramatic glass addition highlights its modern outlook.
It is open daily from 11 am to 5 pm, except Mondays and visitors will find it well worth taking some time there. There is a bookstore with many beautiful publications and a range of interesting articles and upstairs, a café serves delicious meals and snacks.