GUNNLAUGUR SCHEVING
The artist who challenged traditional views of art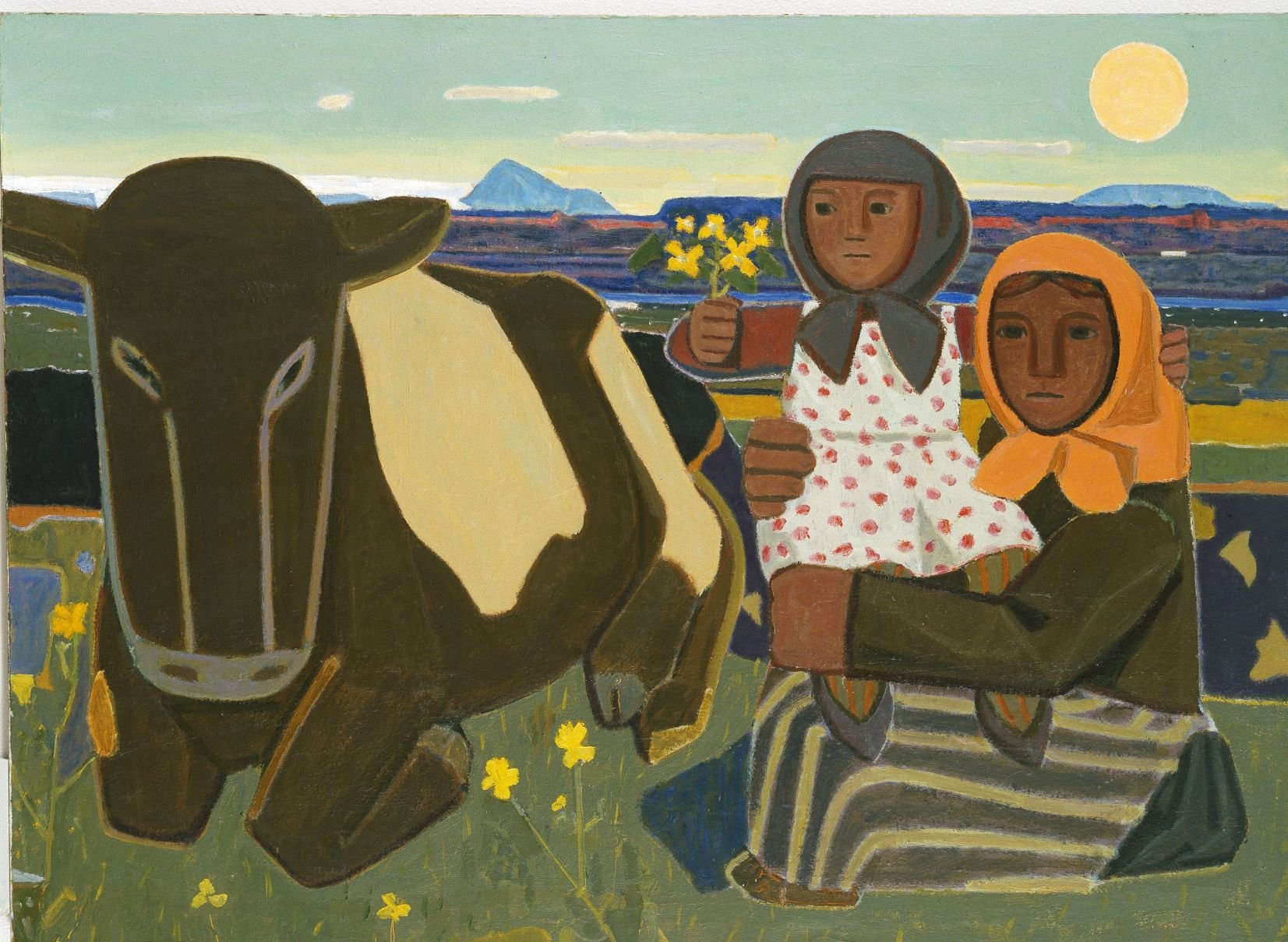 At the beginning of the 20th century, Icelandic art was dominated by landscapes.Born in 1904, Gunnlaugur was to change that dramatically. Raised in East Iceland by a foster family, he adopted their family name, calling himself Gunnlaugur Scheving.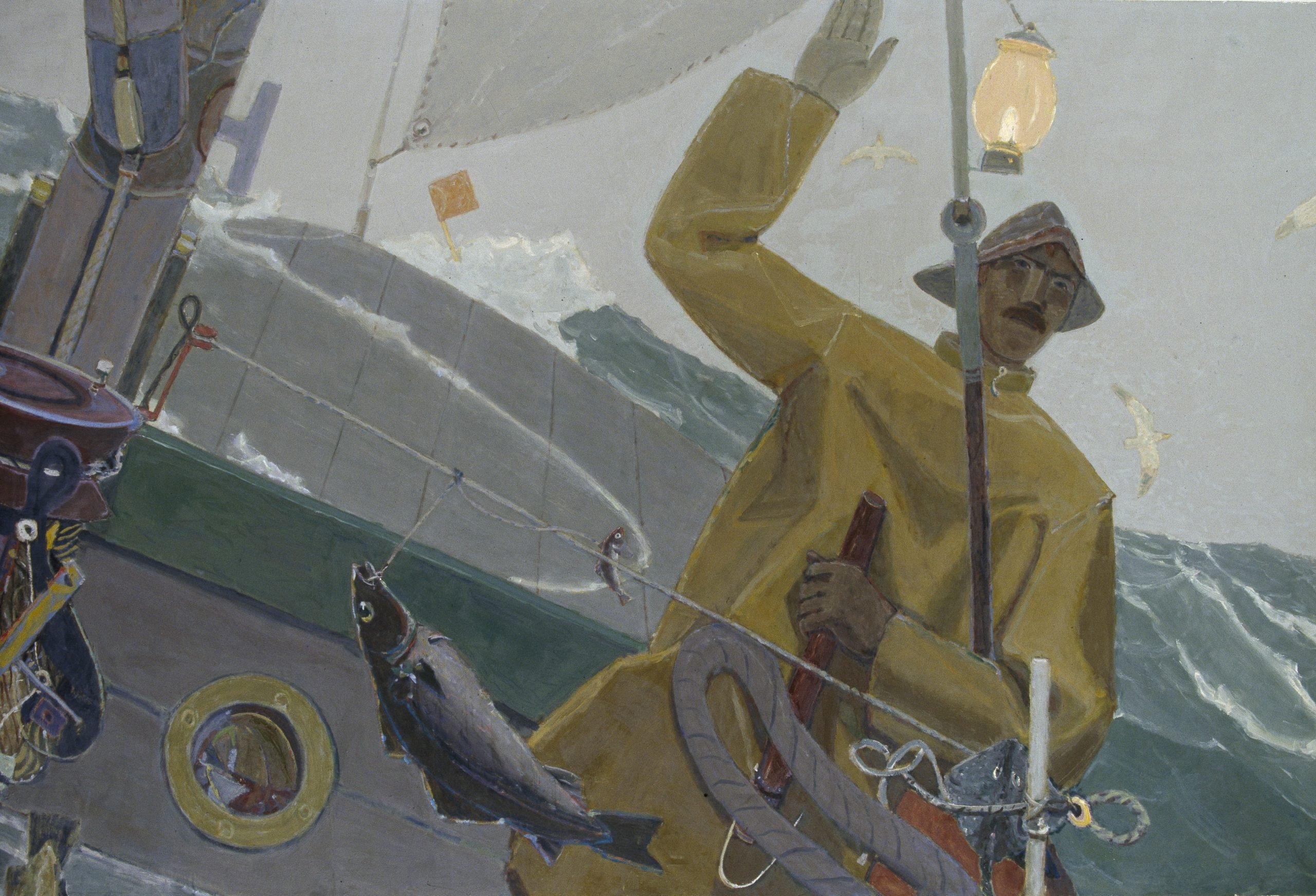 In 1921, his uncle introduced him to Einar Jónsson, Iceland's leading sculptor. He attended Reykjavík's first art school and had his first exhibition at only 17. Two years later, he enrolled in the art school in the Danish National Gallery, travelling between Iceland and Copenhagen to raise money for his studies. He entered the Academy in 1925, where he studied under Ejnar Nielsen and Aksel Jörgensen,and met his future wife, Grete Linck.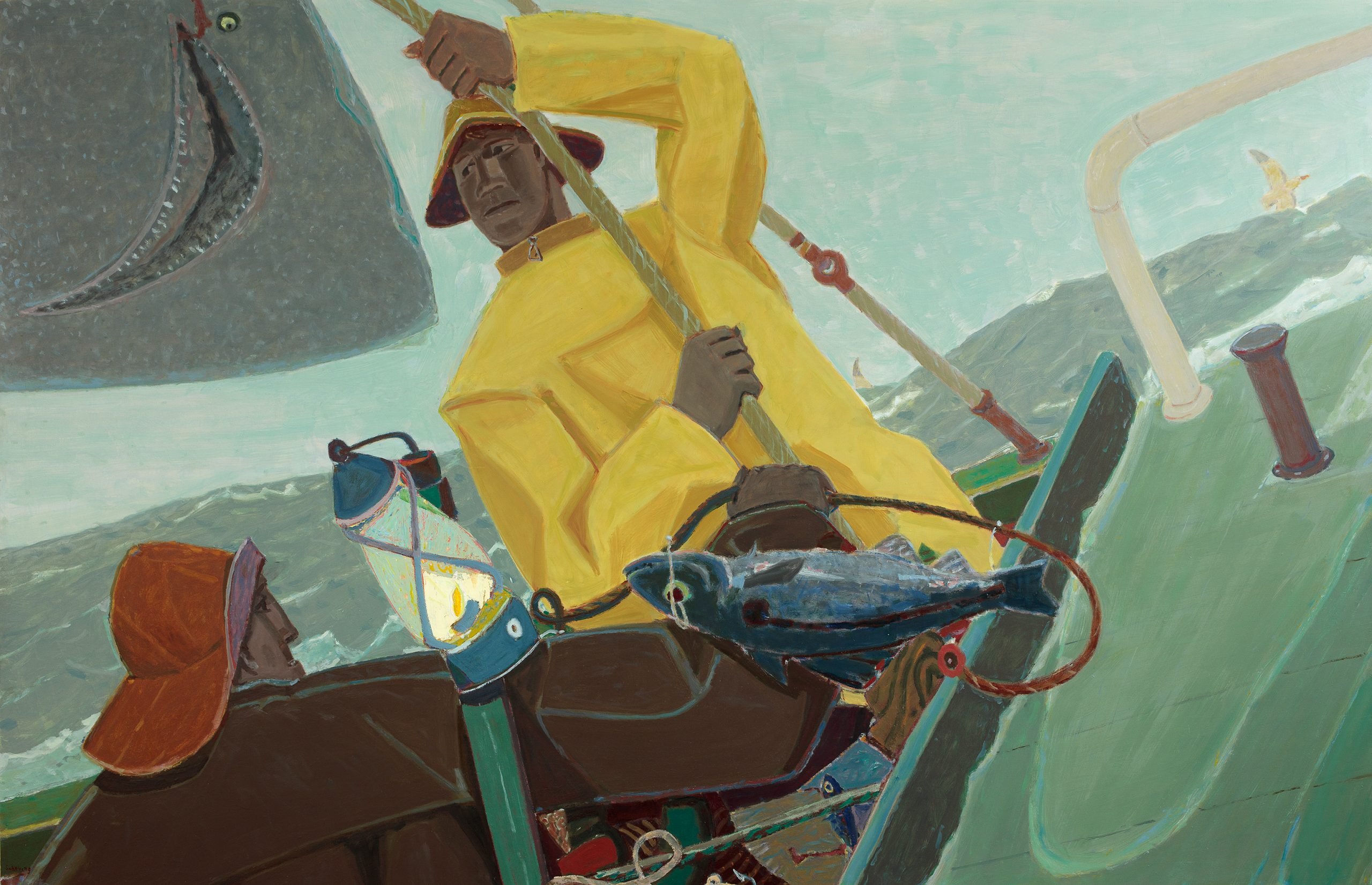 Working in the Seyðisfjörður fishing industry in the summers, he sketched the working people around him. Taking his sketches back to Copenhagen, he embarked on a large painting called 'The Skiff', that was immediately bought for Listasafn Íslands, the new National Gallery of Iceland, which now owns his works. Influenced by painters from the French and Italian schools, as well as Whistler, Munch, Krohg and Karsten, he developed his own style, featuring ordinary working people. Later, he illustrated the Icelandic Sagas and themes of country life, interiors and the Virgin Mary. His last commission was for five paintings for the National Teacher Training College.

He died in December, 1972 and is remembered as a pioneer in Icelandic art.