Travelling in the uninhabited interior of Iceland is unforgettable. In the safe hands of Myvatn Tours, with 30 years experience guiding visitors in this particular area of this terrain, it is nonetheless an adventurous day, driving across the largest open area of unspoiled nature in Europe with breathtaking landscapes, an environment of magnificently simple splendour, dominated by sandy deserts, stark or moss-covered lava plains, ever-present mountains and volcanoes, incredible colours, roaring waterfalls, unbridged rivers, colourful sulphurous fields, delicate but rich flora, young lava fields, and ice-cold glaciers. It was on this terrain that the US astronauts practiced for their lunar landing.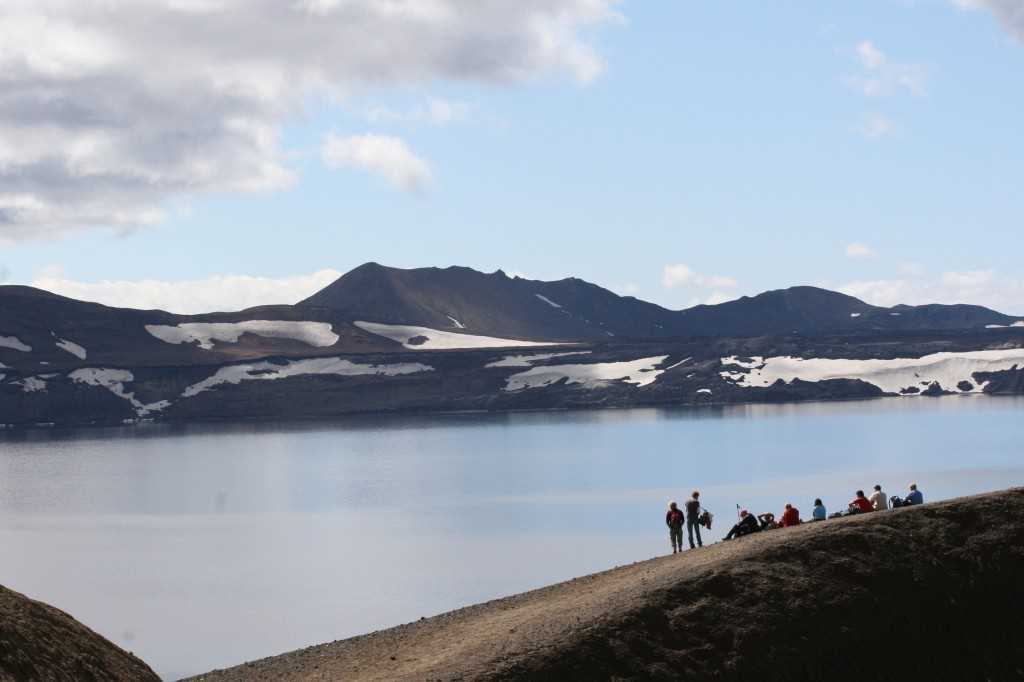 Located north of Vatnajokull, about 100 km south of Mývatn, there is little rainfall. Described as a 'complex of nesting calderas' in the rain shadow of Vatnajokull glacier, the area is known as Ódáðahraun, or the 'desert of crimes' – an intriguing name for the largest lava field in Iceland.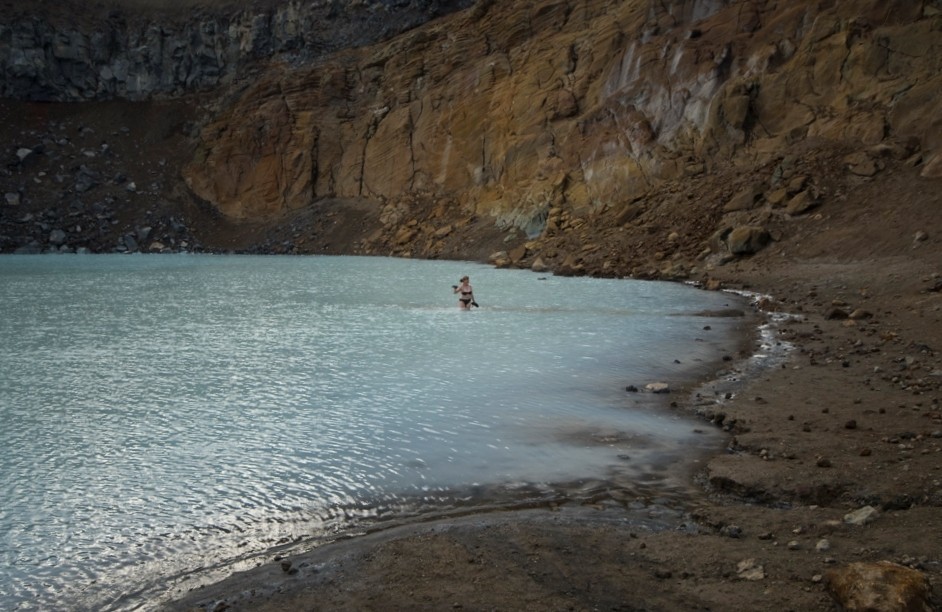 Created by an immense volcanic eruption thousands of years ago, followed by others, including one in 1875 and a smaller one in 1961, the main caldera measures 55 km across, giving you some idea of the volume of material which has been thrown up. In the aftermath of the explosions, a series of craters were formed, and one such crater is the opaque milky blue Lake Öskjuvatn, the deepest freshwater lake in Iceland. It was this eruption in 1875 that caused much hardship around Iceland and resulted in the largest emigration of the Icelandic population to Canada and United States in subsequent years.
The tour takes 11-12 hours and starts at 8 am at the Information Centre in Reykjahlíð, Mývatn. From there you will be driven through the wondrous Mývatnsöræfi. The mountain road is surprisingly comfortable compared to many others. It's a rare privilege to stop and sip the clear water of the spring-fed rivers that you have just forded in this remote Highland paradise!
More information can be found at: www.askjatours.is