Bessastadir has been the presidential residence since 1941, but the site has a much older history, having been mentioned in the Islendinga Saga (Saga of the Icelanders) when the great writer Snorri Sturluson had a farm here in the 13th century. Archealogical digs and researches have shown that the earliest settlers in Bessastadir were among the first settlers in Iceland.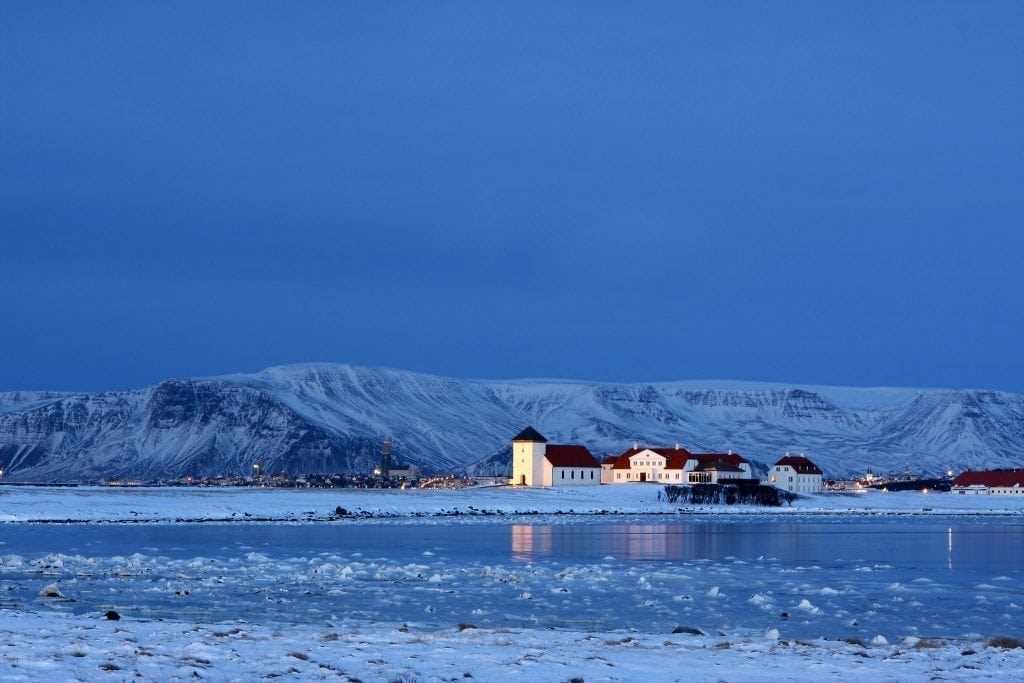 When Iceland agreed to fall under the King of Norway and abide to his rule, Bessastadir was claimed by the King and it became a Royal Stronghold and the dwelling place of the highest ranking official in Iceland. It was attacked by Turkish slave raiders in 1627 and managed to thwart the attack.
The main building at Bessastadir was built in 1761 and the church, which still stands, was consecrated in 1796.
Bessastadir was built in 1761-1766 and housed a school until 1867. Grimur Thomsen, a poet and statesman purchased it and lived there with his family for almost 2 decades. It was in 1940 that the land was bought by Sigurdur Jonasson and donated to the state, for the future residence of the Icelandic presidents.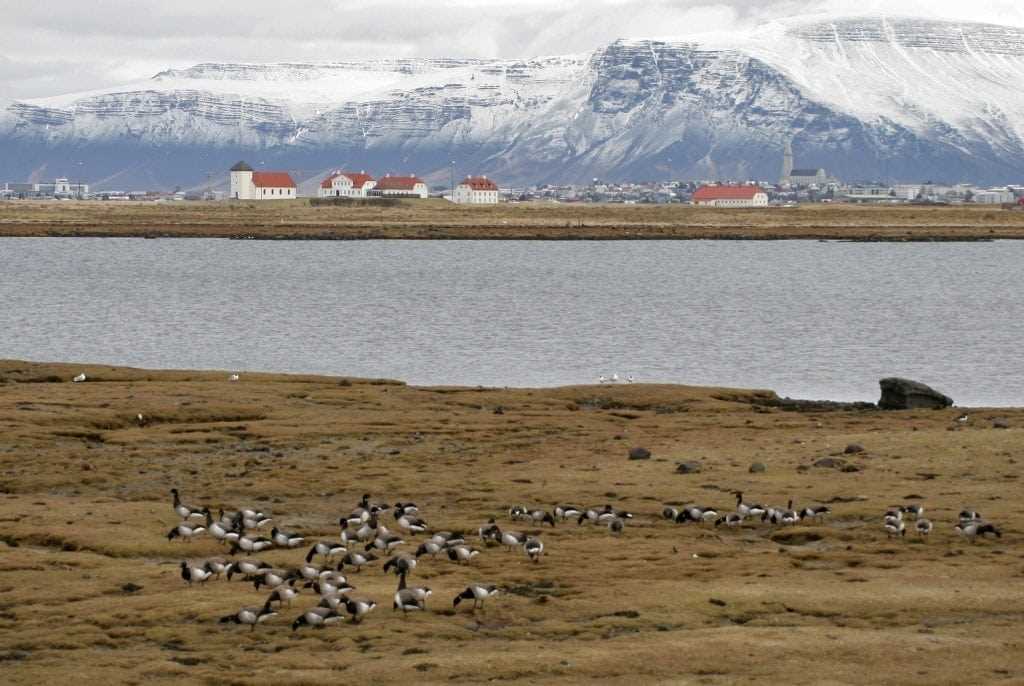 Today visitors are permitted to go inside the church which has a triptych altarpiece painted by the Icelandic artists Muggur in 1921.
Bessastadir church
It is assumed that Bessastaðir has been a site of a church since the year 1000. It took about 20 years to finish the construction of the present church. The church of Bessastadir is among the oldest buildings made of cemented stone in Iceland. It was decorated with its stained windows in 1956 to commemorate the 60th birthday of Asgeir Asgeirsson, the second president of the country.