Breiðdalsvík  – The Hidden Gem of East Iceland
Hotel Bláfell and Tinna Adventure Company Join Forces
Cozy Hotel Bláfell lies at the harbour in the tiny fishing village of Breiðdalsvík, on Iceland's fjord-strewn east coast. The family-run, log cabin style hotel is imbued with the scent of fresh pine that greets you as you enter. In the common room, guests can relax on lovely sprawling leather sofas with a nice cup of tea, or make use of the free wi-fi. Choose between any one of 41 recently renovated standard, family or deluxe rooms, all with private bath, TV and telephone.
 


The hotel is known for its down-to-earth home-style cooking, offering guests a full menu of satisfying traditional Icelandic and international favourites. Owner Friðrik Árnason and his staff are more than happy to help with suggestions of what to see and do in the area.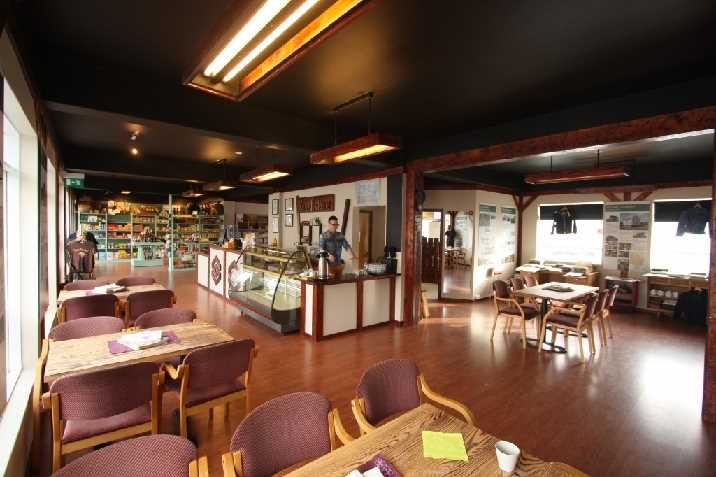 The Old Co-Op Café, Mini-Market and Tourist Information Centre
The village's former general store, known as The Old Co-Op has been renovated into a charming supermarket and café, complete with a wide selection of groceries and souvenirs, plus a tourist information centre and free wi-fi. The interiors have been decorated with recycled and vintage findings from the local area and pay tribute to the history of the house and its connection to the village. This gives The Old Co-Op an old-fashioned and cozy look. The café menu has light dishes ranging from sandwiches to salads as well as home baked breads and pastries. Everything is freshly made, something that has also been a trademark of the restaurant at Hotel Bláfell.
The Old Co-Op is also Breiðdalsvík's oldest building, dating from 1906, and houses the district's heritage and geology museum. Here, the lives and works of two of Breiðdalur's most famous scholars are showcased: Stefán Einarsson, prolific writer, linguist and grammarian and the world-renowned British volcanologist Dr. George P. Walker who spent many years doing research in and around Breiðdalur valley. Both men are recipients of the distinguished Order of the Falcon, Iceland's highest honour.
The Broad Valley of Breiðdalur
Breiðdalur valley shares in the rich heritage of East Iceland that is often overlooked by mainstream tourists. As one of Iceland's hidden treasures, the wide and verdant valley is just begging to be explored. Uncountable waterfalls descend from Breiðdalur's many peaks, and a 'private' waterfall backs just about every farm in the valley.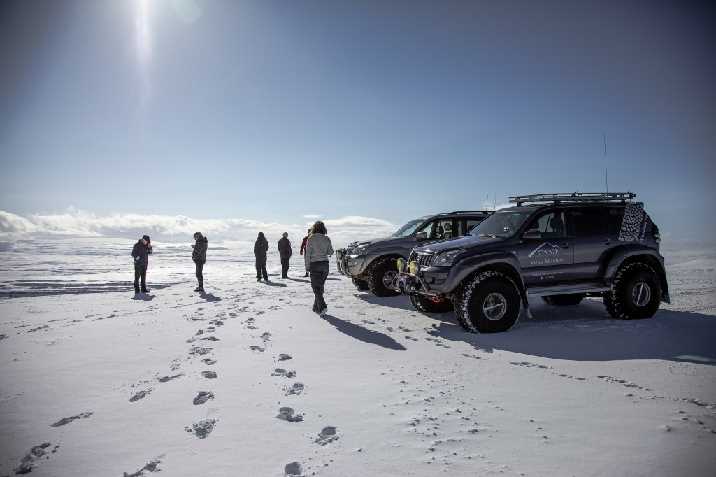 Discover East Iceland with Tinna Adventure
What better way to get to know East Iceland than with Tinna Adventure, the tour company that knows the area best? Tinna Adventure is run by a small team of local tour guides who were born and raised in East Iceland and have extensive experience in mountain guiding as well as in search and rescue work. Tinna Adventure offers small group tours with a focus on slow travel and personalised guiding.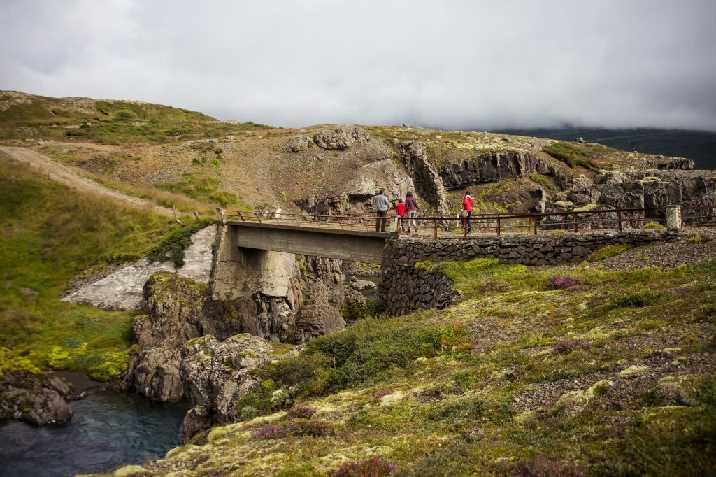 An exciting way to experience East Iceland in winter is with Tinna Adventure's 'super jeep' tours. Super jeeps are specially modified 4×4 vehicles that are able to easily navigate the Icelandic winter landscape. The company offers a selection of unforgettable highland adventures where you will see some of the most unique and unspoiled winter landscapes in Iceland.
If catching the northern lights is on your 'must see' list of things to do whilst in Iceland, be sure to ask about Tinna Adventure's very popular northern lights tour.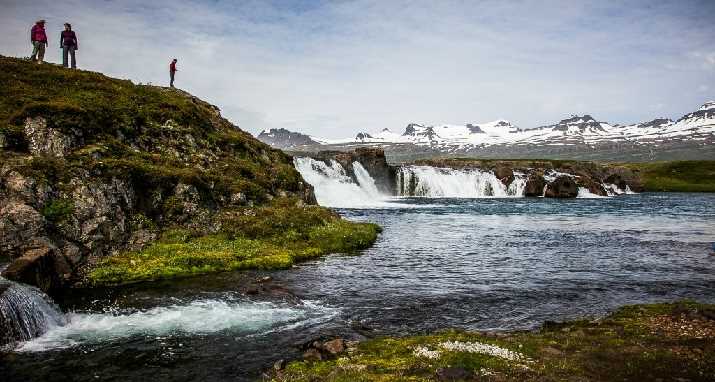 In summer, check out Tinna's 'Adventure at Sea' day tour that allows you to step back in time aboard a traditional oak fishing vessel and sail around the islands of Breiðdalsvík bay. You will get to try your hand at sea angling, and should you so desire, your catch can be expertly prepared for dinner by the chefs at Hotel Bláfell. Observe seals in their natural habitat on nearby islands and enjoy the spectacle of thousands of puffins that nest in the area on this fabulous summer sailing day tour in Breiðdalsvík bay.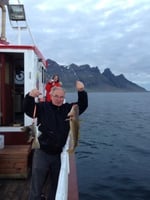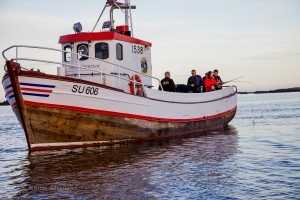 Enchanting East Iceland welcomes you!
Hotel Bláfell
Sólvöllum 14
740 Breiðdalsvík
+354 475 6770
[email protected]
www.hotelblafell.is