Culture and Fun in the North
Life in the northernmost capital of the world
When you visit Reykjavik today, you find a modern city with all the services and facilities one would expect in a city ten times its size fitting comfortably into what might be considered a town elsewhere. Yet, here, with its population of about 120,000, is the dynamic, vibrant capital of a young nation that achieved its independence only in 1944.
Harpa, the recently-opened concert hall and convention centre epitomises the innovative spirit of the city, having already won many major awards for its radical, yet practical architectural design. Situated right by the harbour, it has already had over 3 million visitors since its opening in 2011.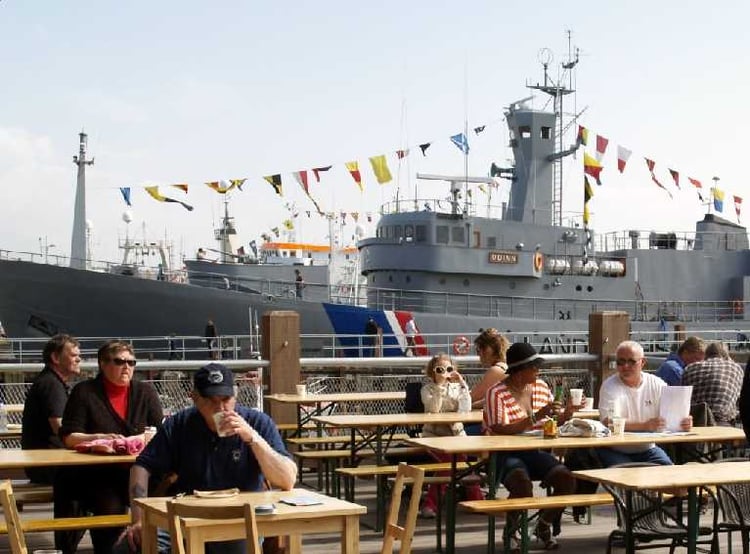 Bound to the sea
With a history going back only just over a millenium, it is a young city but one that treasures its past, in all its forms. Its harbour is still the main port for imports and exports and its fishing fleet still sails from here. Iceland's vital relationship to the sea is recorded at the western edge of the harbour in the Reykjavik Maritime Museum, where exhibitions in six halls trace the evolution of its fishing and seafaring culture. Outside, floats the Ódinn, the coastguard ship that played a pivotal role in search and rescue missions that saved many lives over a number of years. It was also one of the vessels that protected Iceland's fishing rights in the notorious Cod Wars.
The Settlement Exhibition
The history of Reykjavik has also been preserved. When digging the foundations for a new hotel in 2001, workmen discovered the ruins of a Viking age hall or longhouse from about 930 AD and parts of a turf wall going back even earlier, to around 870. Archeologists painstakingly uncovered and documented the find. While the hotel was built, it was clearly recognised that this was a find of outstanding value and the site was preserved and turned into a dramatic exhibition, utilising modern media tools.
The exhibition, named Reykjavik 871±2, after the dating of the volcanic ash layer found there, is remarkably only a few metres from the oldest building still in use, built by Skúli Magnússon, a forward-thinking reformer, who built the first factory there.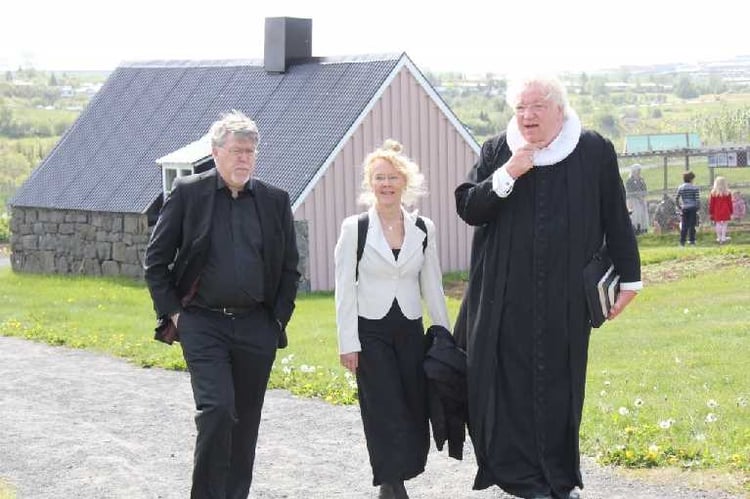 Another Step in Time
At Árbæjarsafn, once a farm surrounded by countryside but now part of the Reykjavik conurbation, visitors enter another time. Around 150 years ago, when Europe was in the midst of the Industrial Revolution, Reykjavik's population numbered just 2,000 or so. It was a hard, simple life lived by farmers and fishermen and their families for the most part. Gradually, as the town grew more affluent, better Danish style houses were built. Now, at this large open-air museum, visitors can experience many different lifestyles as a number of the buildings have been carefully moved stone-by-stone and beam-by-beam and placed here. Although most come from Reykjavik, one of the first to arrive is a tiny church that was originally built in the northern village of Skagafjörður.
The houses are complete and furnished according to their time period. Being a farm, during the summer, farm animals graze there and the ancient arts and skills are demonstrated. Handicraft, National Costumes and Haymaking days, along with annual Christmas celebrations complement special exhibitions that are held throughout the year. Visitors can sample freshly-made pancakes and sweets over a coffee whilst absorbing this trip into the past.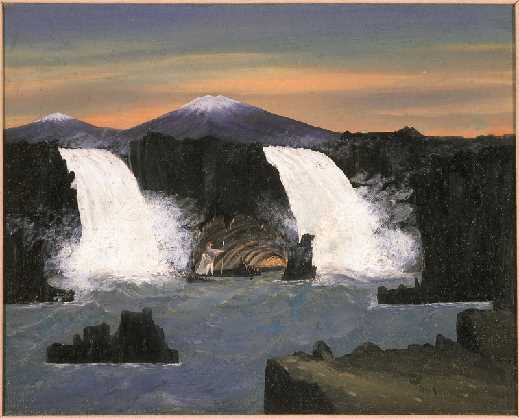 Art, Sculpture and Culture
Not all the museums focus on history, for Reykjavik is home to a vibrant art and cultural scene. There are three main art centres: Hafnarhús—or The Harbour House—is situated, unsurprisingly, downtown very close to the harbour. Established in 2000, it has six interconnected exhibition rooms, a multi-purpose space and a courtyard.
Its focus is on local and international contemporary art, hosting numerous festivals throughout the year, whilst also being the permanent home for the works of the eclectic Icelandic artist, Erró.
Kjarvalsstaðir: The collection of one of Iceland's most beloved artists, Jóhannes S. Kjarval, famed for his ability to capture the beauty and mysticism of the Icelandic landscapes, is housed in an imposing building set in a park just minutes from the city centre. It also regularly features exhibitions of both Icelandic and international art, architecture and design, focussing on the 20th century.
Ásmundasafn: The third centre, found in Laugardalur (Pool valley), a short bus ride from the town centre, displays the works of sculptor and artist, Ásmundur Sveinsson. He designed the building himself, employing Arabic and Mediterranean influences, in a break from the common architectural styles of his time.

Geothermal Swimming pools
While visiting Ásmundasafn, it is a good time to take a break in one of the many geothermal swimming pools and hot pots that are a major part of Icelandic culture, their warm waters making them a year-round attraction. The largest pool complex, with jacuzzi, steam baths, sun pool and slides, is Laugardalslaug, 5 minutes walk from Ásmundasafn. Also close by is the Reykjavik Zoo and Family Park and a number of other sporting facilities. However, wherever you are in the city, you are never far from a swimming pool. Because of the warm water, you can swim or bathe comfortably—even in the depths of winter. Besides a regular swimming pool, you will find warm pools for relaxing in, and both hot pots, jacuzzis, saunas and steam baths in almost every pool complex.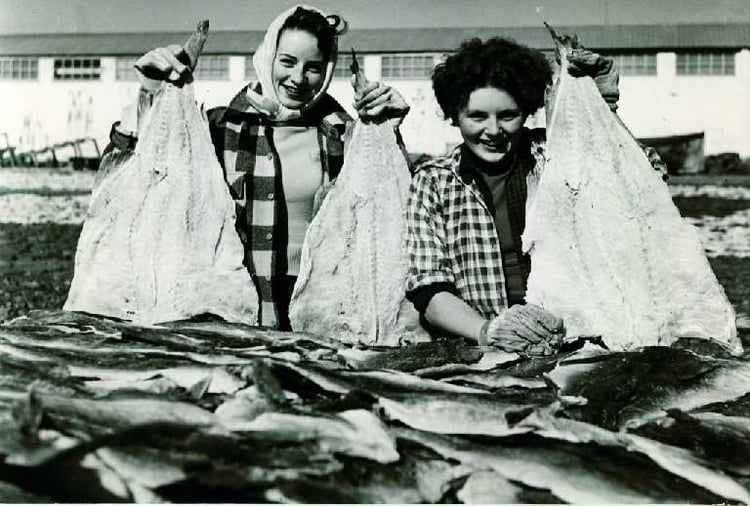 The Reykjavik City Card
To make it easy for visitors to get the most out of their time in Reykjavik, the City Card has been introduced to give free access to buses, museums and galleries, swimming pools, zoo and family park and a trip to the island of Viðey. Cards are available for 24, 48 or 72 hour periods, with special discounts for children.
Reykjavik is packed with fascinating features, tours, shops, fine restaurants, nightlife and cultural events. It makes full use of the 24-hour daylight in summer to provide guests with a fulfilling visit to the world's most northern capital.