East Iceland – a hiking haven 
East Iceland is a magnificent wonderland where hikers, wanderers, bird-watchers, kayakers and nature lovers find everything their heart desires; wilderness, solitude, challenge, new horizons–and for some, even peace of mind. But more than anything, East Iceland is known for great outdoor activities, hiking, riding, fishing, exploring, and friendly fishing villages for après adventure.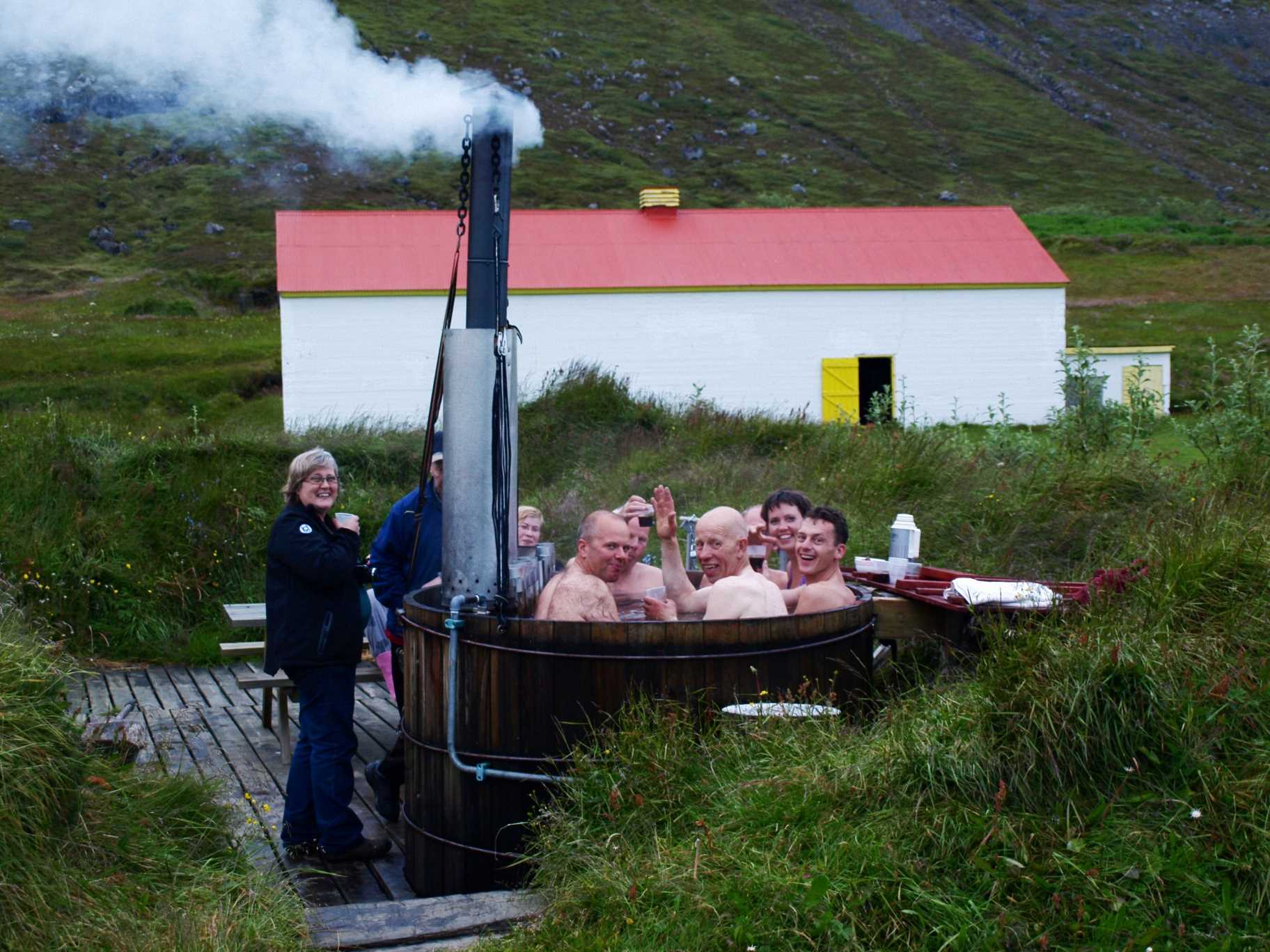 Hikes and treks for everyone  
Hiking is by far the East Iceland traveller's best way to enjoy the refreshing wilderness.   The region is renowned for interesting and diverse routes, ranging from day hikes to adventure-rich multi-day treks. Good hiking maps of the whole region are available at  Tourist Information Centres and a number of paths have been marked for safer hiking and optimum enjoyment.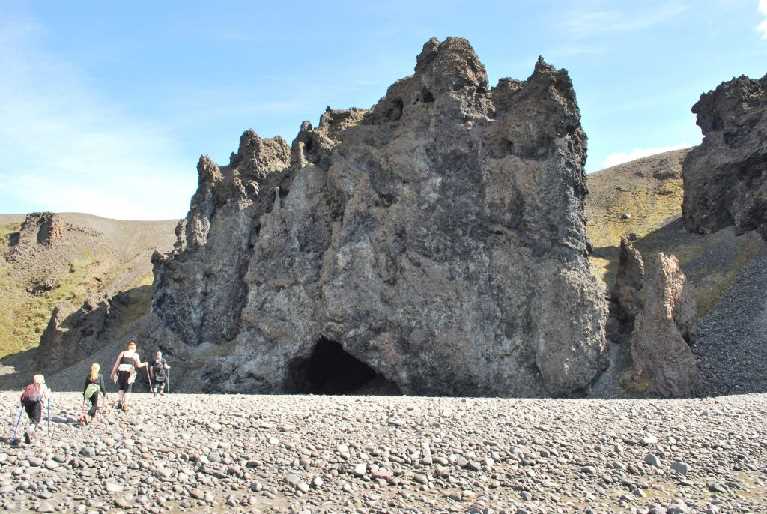 Mt. Snæfell—Lónsöræfi
Mt. Snæfell, the 1833 extinct volcano and Iceland's highest mountain outside the glacier massif of Vatnajökull, presents a magnificent view from the top.
There are guided tours up and around this impressive volcano and the surroundings offer some great sights, such as lush green moss and springs, sparkling in between black sands. Herds of wild reindeer and pink-footed geese roam around. Nearby, Brúarjökull probably offers one of the easiest accesses to explore a tremendous ice sheet.
For the avid hiker, the Snæfell–Lónsöræfi  trail, with stunning landscapes in the Vatnajökull National Park, is a tempting  and trying solitary route across the Eyjabakkajökull glacier before dropping down to the the stunning Lónsöræfi highlands, and the view of expansive green valleys with countless waterfalls, such as Geithellnadalur, Hofsdalur or Víðidalur.
Kverkfjöll
A tour to Kverkfjöll, experiencing the unique interplay of ice and fire in the imposing surroundings, is an experience. Climb to the hot spring valley for a magnificent view of boiling mud springs melting a labyrinth of caves through the great Vatnajökull glacier. Try soaking your sore feet in the warm volcanic waters flowing from the mouth of the great Kverkfjöll ice cave. Although the white giant looks peaceful enough, never forget that there are many dangers hidden in the moving ice.
Víknaslóðir
The 150 km marked paths of the Víknaslóðir (Desert Inlets) in Borgarfjörður eystri,  enable you to have views of beautiful coastlines, mountain ridges, abandoned farmhouses, birdlife, arctic fauna and, with a little luck, maybe even reindeer. The area is known for colourful mountains and semi precious stones, as well as one of the best places to watch puffins. Some of the best day hikes are without a doubt to be found here, including one of Iceland's best kept secrets—the monumental Stórurð, a labyrinth of enormous rocks through which a little river winds its way and calm turquoise ponds of icy water lie hidden among the huge boulders, lined by flat banks of short, green grass. Just the perfect way to enjoy the best unspoilt, breathtaking nature.
Skálanes
For those preferring to enjoy a maritime view, a unique opportunity to experience the beauty and calm of East Iceland are its fjords. Visit the wonderful Nature heritage centre at Skálanes at the furthest shore of beautiful Seyðisfjörður or enjoy the ride to Mjóifjörður, one of Iceland's most celebrated fjords, with the breathtaking Klifurbrekkufossar waterfalls.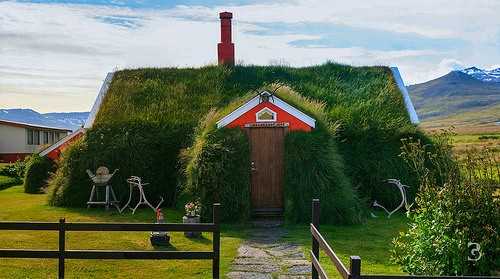 Eskifjörður – Norðfjörður
Different, but no less attractive, is the easternmost part, the Gerpissvæði between Eskifjörður and Norðfjörður, where skyscraping peaks join forces with the heavy waves of the Atlantic. The great variety in coasts is phenomenal. Brightly coloured pebble beaches, black sand beaches of Vöðlavík, awesome sheer cliffs, pristine fjords lined with eider ducks, old ruins of ancient farmsteads and the occasional reindeer herd in deserted coves give you an 'out of this world' feeling of freedom and eternity. Then, finish with a short hike to Helgustaðanáma, the old Iceland Spar mine in Eskifjörður.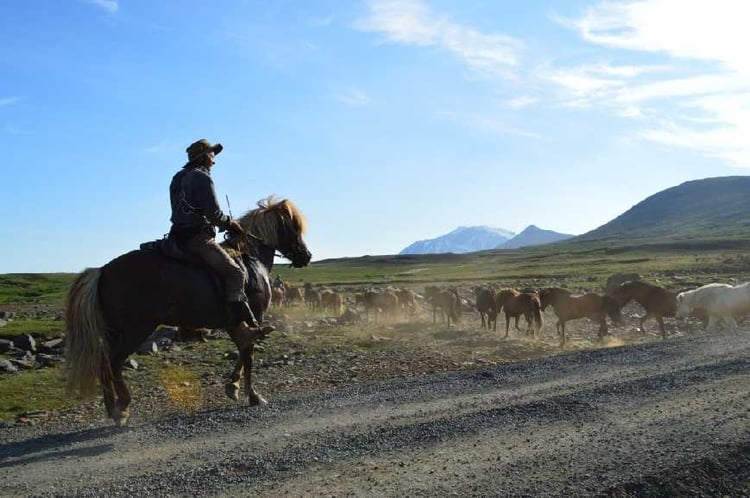 Around Egilsstaðir
For some shorter options, the Hiking Pearls of Fljótsdalshérað, the area around Egilsstaðir give you some great possibilities. Don't miss the 40-minute climb to Iceland's 2nd highest waterfall, Hengifoss, the beautiful basalt pillars of Litlanesfoss in Fljótsdalur, or a stroll in the Hallormsstaður arctic birch forest. They are all truly something to write home about, as are the solitude of Hjálpleysa, the ½ day hike by Stóra-Sandfell, through mindblowing monuments of the Ice Age. Enjoy a stroll at Húsey or spend a day at Iceland's strangest beach, Þerribjörg, by the Hellisheiði pass to Vopnafjörður. Visit the Elf-lady trail and the Earth history landbridge by the Bustarfell folk museum in Vopnafjörður. This is to name just a few of the wonderful options open to you in this hikers' paradise. – ÁÞ
East Iceland Marketing Office
Miðvangi 1-3 • 700 Egilsstaðir
+354 471 2320
[email protected]
www.east.is