Egilsstaðir – The Capital of East Iceland
Home to about 2,300 inhabitants, Egilsstaðir is the largest town in East Iceland and serves as the region's main service and transportation hub. It sits on the bank of the Lagarfljót river, surrounded by a wealth of natural treasures and interesting sights. The area is a major attraction for outdoor lovers, with its abundance of meticulously planned hiking paths all over the magnificent countryside. Hikers will commonly find guest books for their signatures waiting at the top of the mountains around the region.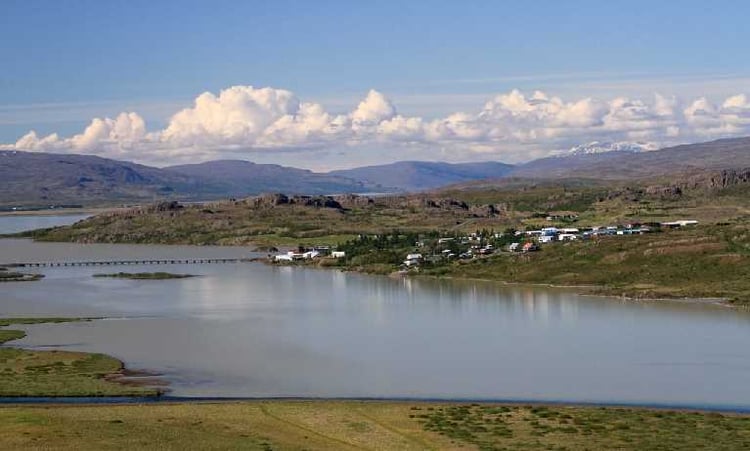 The area is rich in wild life and home to the Icelandic reindeer, one of the few mammals able to survive in the wild. Found mainly in the East, they are often spotted in the wilderness, though they have been known to visit urban areas at times.
Egilsstaðir's vibrant daily life is an attraction in itself, sizzling with culture and with a surprising variety of recreation and activities.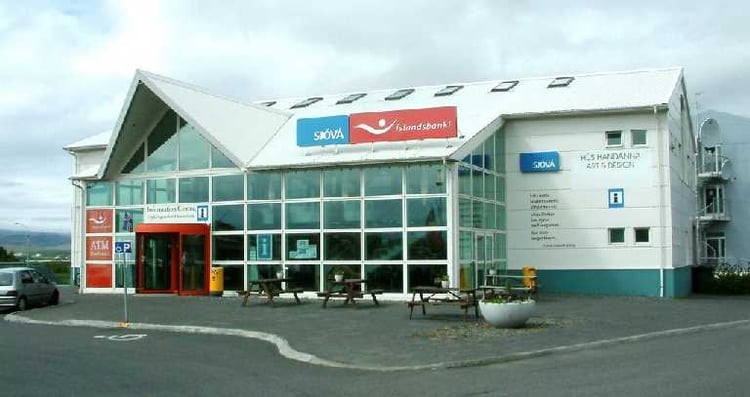 Hús Handanna
TIC and Local Art and Design
Hús Handanna is an elegant art and design shop in the heart of Egilsstaðir. The gallery specialises in local quality design and handicrafts, offering a wide selection of artefacts and souvenirs, ranging from graphic art, jewellery, ceramics and treasures from reindeer products and more.
At the Crossroads to the East
Located at Egilsstaðir's main crossroads, the boutique also serves as the area's main Tourist Information Centre. If you need assistance or are simply curious about the East's hidden secrets and treasures, pay Hús Handanna a visit – and imbibe the lovely offerings on display while you are at it.
Hús Handanna / +354 471 2433 / [email protected] / Find them on facebook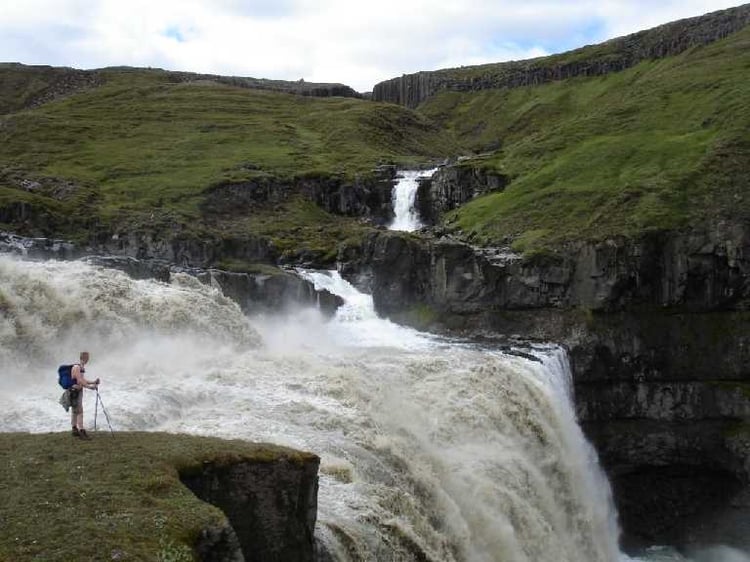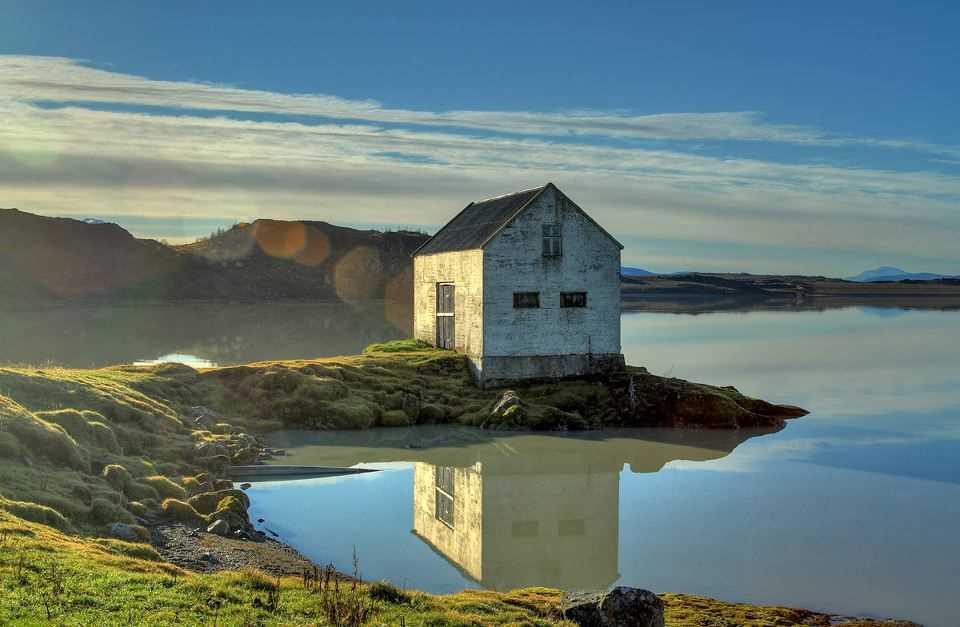 East Iceland Heritage Museum
The East Iceland Heritage Museum (Minjasafn Austurlands) in Egilsstaðir vibrantly displays objects from the old rural society where self-sufficiency for every household was essential to survival.
The museum's main pride is the permanent reindeer exhibition where guests get a unique opportunity to learn in-depth about these fascinating animals. From the history of the reindeer settlement in Iceland to their behavioural characteristics and habits, reindeer hunting and hunting regulations and, in short, everything you might find interesting about reindeers is displayed. Elegantly presented tidbits, footage and items made from reindeer products truly breathe life into the exhibition.
It also hosts a small gallery with various temporary exhibitions, often displaying arts and crafts from local artists.
The museum is open from 1 June – 31 August, 1pm to 5pm.
Minjasafn Austurlands / +354 471 1412 / www.minjasafn.is / [email protected]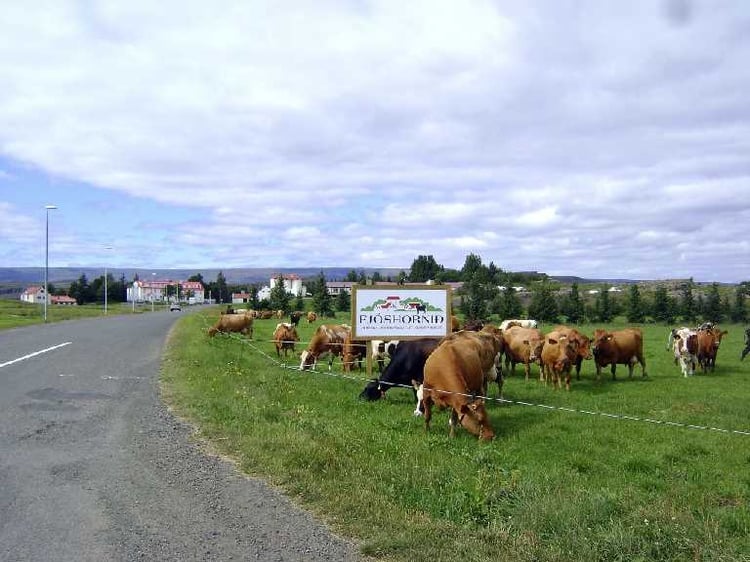 Pure Dairy products for over a century
Egilsstaðir Farm has been providing Icelanders with pure dairy products for more than 120 years. A few years ago they opened a café and farmers' market – Fjóshornið, welcoming visitors to stop in for their reasonably-priced products – a range of traditional skyr deserts, pancakes, waffles and other sweet treats, made from their own pure produce and various cuts of beef from their own herds.
All Egilsstaðir Farm products are retailed to consumers. Dairy products include plain and blueberry skyr, skyr desserts, feta cheese, havarti cheese, yogurt and milk. Mince, fillet, prime rib and rib-eye steaks can all be bought at the shop in pre-cut frozen form—all packaged and labelled with the distinguishing Fjóshornið logo on the containers, to ensure pureness and authenticity.
Open in summer only on weekdays from 2pm to 6pm.
Fjóshornið / +354 471 1508 / Find them on Facebook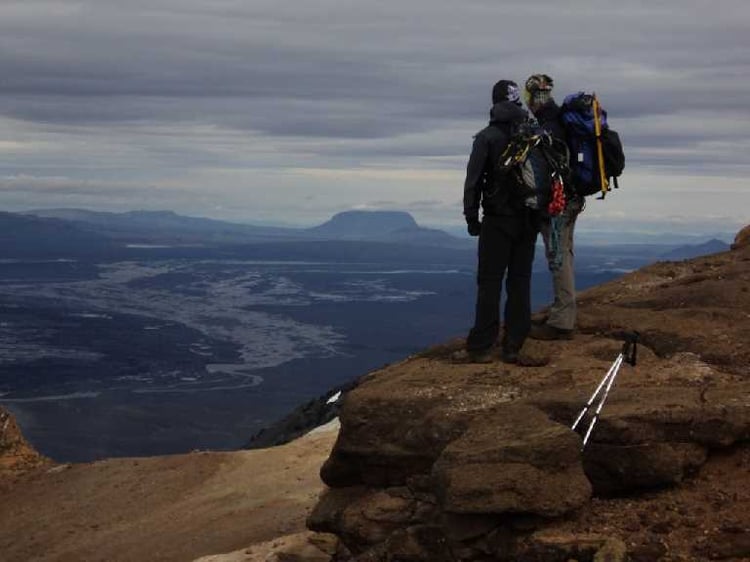 Taste the Magic
Travel East is a main tourist service pillar in Egilsstaðir. The travel agency was founded in 2011 by two local women who enjoy new challenges. Additionally, they run a full service campsite in town, providing a greatly appreciated laundromat and other essentials. Lastly, they run the Egilsstaðir Visitor Centre.
In co-operation with local tour guides and travel companies, they arrange all the activities one might desire. They focus mostly on local tours but can arrange activities across Iceland. Popular tours include hiking trips to stunning places like the majestic Stórurð, Mt. Snæfell and glacier hiking in Kverkfjöll. Other tours include sea angling, horse riding and Super Jeep tours to the highlands for adventure seekers. Their website is a well organized fount of information.
The main office is based in the Egilsstaðir Visitors' Centre, located at the campsite, where travellers can discuss tours in detail with well informed and helpful staff.

Travel East 
+354 471 3060 /www.traveleast.is / [email protected]
Take time to explore the beautiful scenery around town, and enjoy all that Egilsstaðir's townsfolk offer.
-ES