This photo series of mine, about the filming locations of Game of Thrones, is from Þingvellir National Park. The eighth episode was filmed there.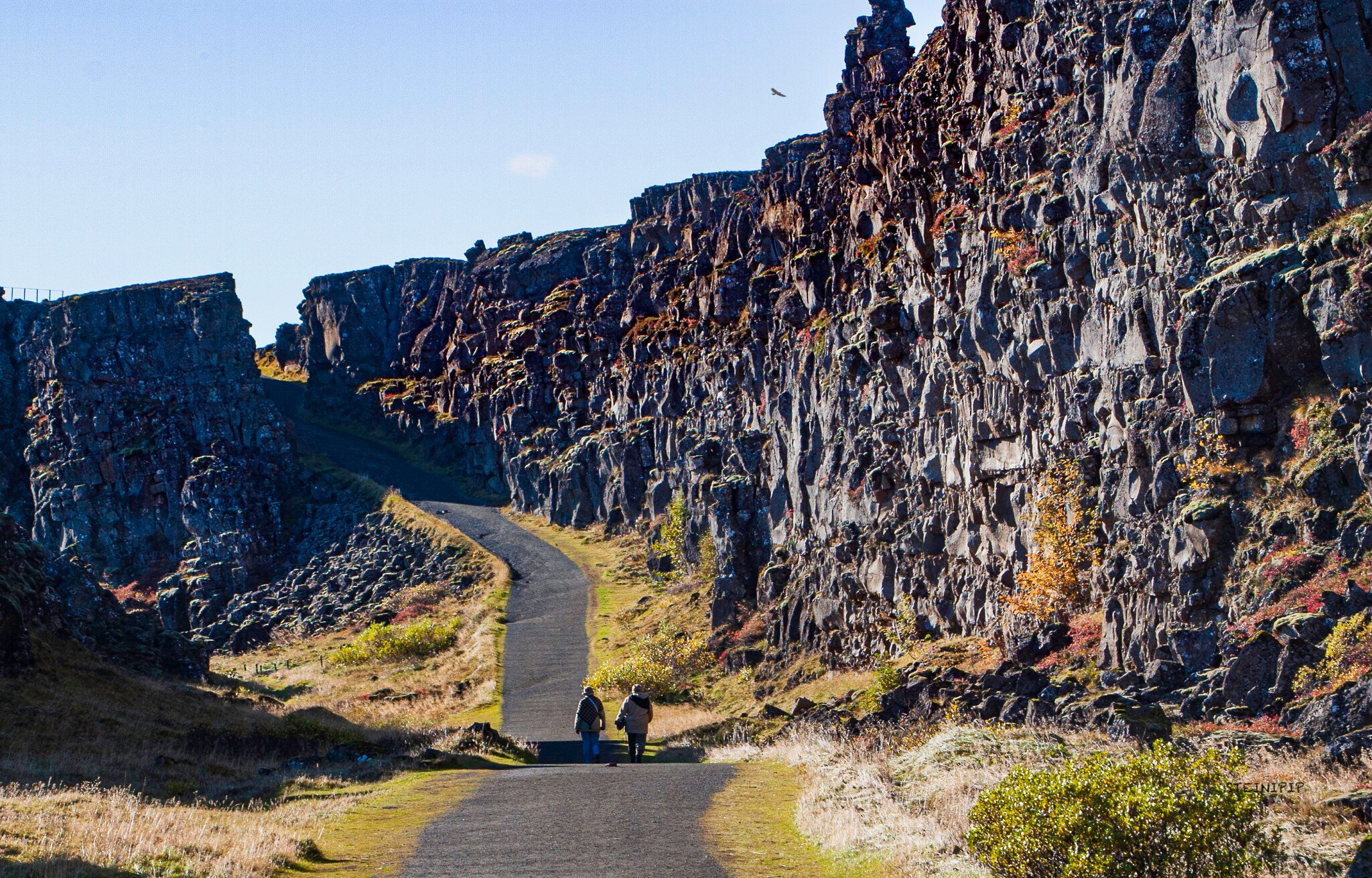 Fairy tales in the Icelandic landscape are easy to find. All you have to do is drive one of the roads from Reykjavík, and before long, you have exciting, natural motifs in front of your eyes!
A drive to Þingvellir, for example, takes about an hour. It is beautiful to look at and a remarkable natural phenomenon, so to speak, at every step. Beautiful waterfalls, lava fissures and ravines with spring water forming flowing streams, cliffs and clumps, and arctic vegetation.
It is no coincidence that the members of Game of Thrones used many places in Þingvellir as a platform for their story and a graphic background to add to the dramatic scenario.
It is not advisable to get to know Þingvellir in a hurry. Instead, you should take a reasonable amount of time to walk around the area, look around and absorb the history of a place where Icelanders came together in ancient times at the first national parliament of the world. The Icelandic Parliament was established at Þingvellir in 930 and became a model for many other national parliaments in various areas.
People travelling should be prepared for any kind of weather and expect the weather to change in a short time. Sunshine, rain, calm, wind. Thingvellir has its charm no matter the weather!
Þingvellir is one of Iceland's most visited tourist destinations. The site was approved by the World Heritage List of the United Nations Educational, Scientific and Cultural Organization in the summer of 2004.
Photo and text: steinipip