Life on the Edge of the Arctic
Húsavík – the Hub of the North-East
Way up in the north east of the country lies Húsavík, the town known as 'The Whale-Watching Capital of Europe. Like most Icelandic coastal towns, Húsavík started its life as a fishing village. With an abundance of whales and birdlife, it has quickly earned its reputation as the place to visit to see the awesome sights both these creatures provide along with the scenery on Skjálfandi Bay, a natural wonder.
Old schooners have been renovated, now providing a true sea-going experience in the style of days gone by, taking visitors out into the Arctic ocean under sail to enjoy the magnificent sight of whales in their natural habitat.
A new addition to the seagoing tours is an hour-long excursion to the island of Lundey, known as 'Puffin Island', home to one of the largest colonies of this unusual bird in Iceland.
The harbour area has been transformed into a worthy attraction in itself. Visitors can enjoy delicious meals of freshly-caught seafood or shop in one of the converted former fisherman's homes, which still retain their character and charm.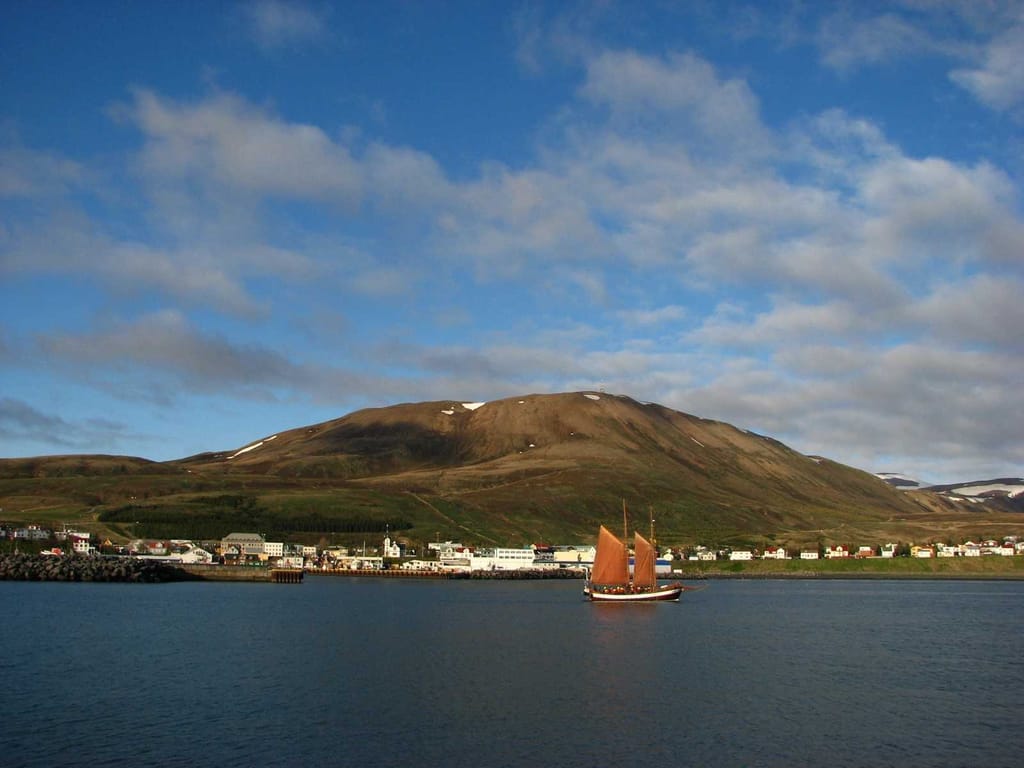 Sea tours are not the only form of recreation, however, as hiking is a very popular pastime, too. The beautiful countryside draws visitors from many countries. If something less strenuous is in order, a thirty-minute drive south will bring you to Goðafoss, one of the most spectacular waterfalls in Iceland.
Just twenty minutes drive further on is the mystical Lake Mývatn. East of Húsavík lies Vatnajökull National Park and Europe's most powerful waterfall, Dettifoss, whose waters travel over 200 km to the sea from Vatnajökull, Europe's largest glacier. Completing this tour is Ásbyrgi, one of the most unusual natural wonders in the country. A horseshoe-shaped canyon, legend has it that the Norse god Oðin's horse briefly stepped here, leaving his footprint. This makes a good day trip and Húsavík is the best place to use as a base to explore the whole of this beautiful area, unlike any other.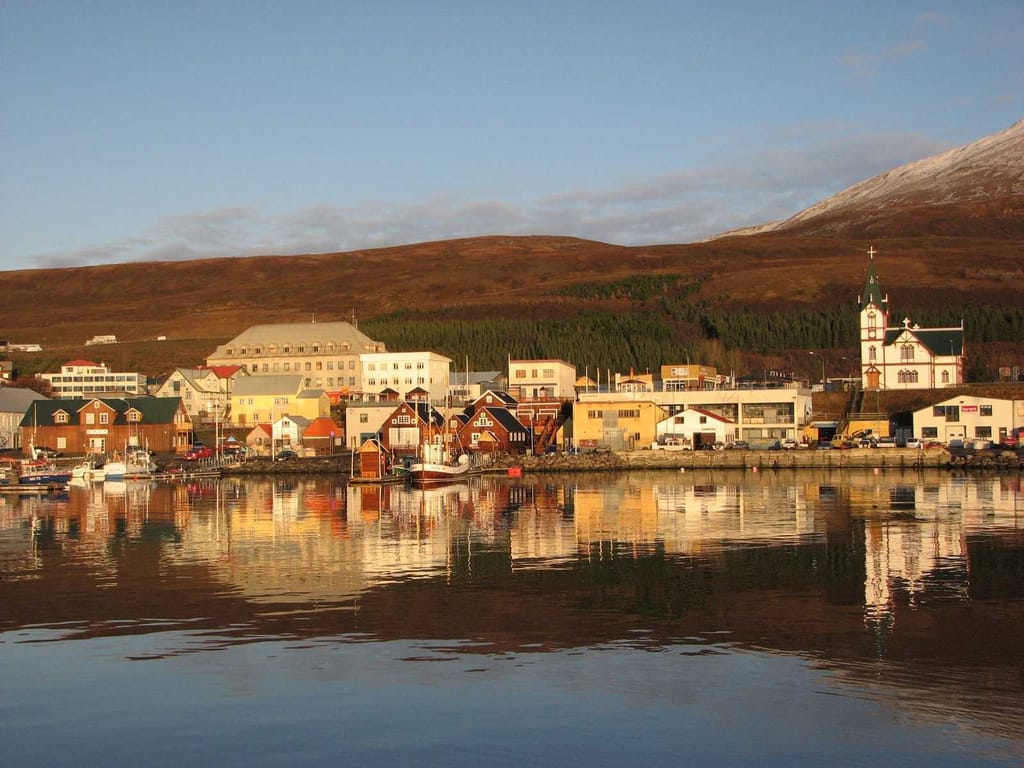 Other places of interest in the area are the many abandoned farms along the 40 km-long peninsula of Skálar at Langanes, now populated with a wide range of birdlife. Dimmuborgir (Dark Castles) are volcanic rock formations east of Lake Mývatn. A forty minute walk leads to a cave with a high dome-shaped roof that is open at both ends. This is the reputed home of Iceland's Yule Lads.
Húsavík is fast becoming the centre of tourism of many different types. Being so close to the Arctic circle, it offers an insight into life in the North. The town's culture makes it a popular place to stay and a springboard for trips into the amazing countryside surrounding it.