Iceland at Your Fingertips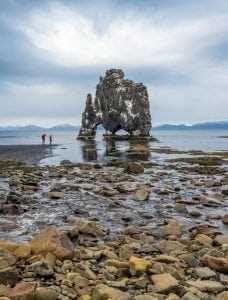 Just a few years ago, Iceland was called 'Europe's Best Kept Secret' but now the word is out and visitors from across the globe are finding out there are interests for everyone in its diversity, whether the nature, geology, history, culture, design or lifestyle.
This edition of Best of Iceland is packed with valuable information both to introduce Iceland to new travellers and offer fresh material to those returning to help plan your trip, and use in your travels.
It is divided into Reykjavík and Iceland's regions. The Reykjanes Peninsula is where most travellers start their Icelandic journey—landing at Keflavik International Airport. The book has information on everything from the man-made wonder, The Blue Lagoon, to the Hidden People. The West is home to Snæfellsnes, immortalised by Jules Verne in 'Journey to the Centre of the Earth'. The region is also known as 'Iceland in Miniature' for its varied landscape in a relatively small slice of the island. The Westfjords are considered the most remote part of the island, but no-one who makes the effort to go there will regret the journey. The North, with its many natural wonders, features activities such as horse riding, skiing, whale and bird watching and fishing, to name a few. The East Fjords have jaw-dropping bird cliffs and serene isolation. It's small villages are home to a thriving artistic community and the ferry connecting to mainland Europe docks here. The South Coast has gems like the Golden Circle, massive glaciers, volcanoes and charming coastal villages like Vík. The Highlands offer some of the most rugged and hauntingly beautiful scenery in all of Iceland.  
An invaluable tool during your visit, Best of Iceland is also a great souvenir of your trip.