Icelandic Times – Issue 17
They used to call Iceland "Europe's Best Kept Secret," as tourism was as undeveloped and unknown to most. That has all changed today, with a highly professional tourist industry easily meeting world standards and leading the way in innovation.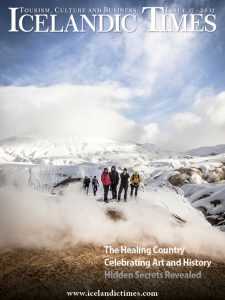 However, there are still so many secrets for the adventurous traveller to uncover. While the major sites, such as Þingvellir, Gullfoss and Geysir are wildly popular, many visitors are trying different tours and writing rave reviews on sites like TripAdvisor.com. Yet, there is still so much more to be discovered in this country of secrets and hidden jewels.
In this issue, we are introducing not only some new places to visit but also new fields of interest, such as health. Iceland has some of the purest water in the world. The sheep feed on the mountains in summer, eating herbs and grasses which, in turn, flavour their meat. No unnatural additives, drugs or steroids are pumped into them, making them a very healthy food choice.
All around the country, restaurants pride themselves on being able to offer fresh fish, often caught just a few hours earlier. Fresh vegetables are grown year round and you will find your meals at restaurants will generally be made from very fresh ingredients, often put together by a master chef.
Icelanders are keen on sports played both indoors and outside. Keeping fit and healthy is promoted, with pools and sports facilities in practically every little village. Gyms are also very popular and are usually open to visitors.
Designers are preparing for the major 'Design March' festival, the National Museum celebrates its 150th anniversary, Reykjavik Art Museum celebrates Kjarval—and the birds are celebrating the soon-coming Spring.
Iceland is as alive as ever. Celebrate with us!
—Andrew Scott Fortune
Icelandic Times – Issue 17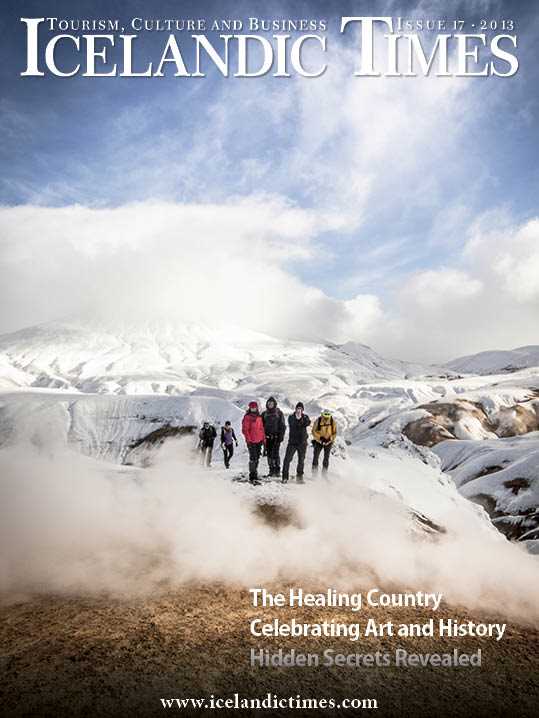 Editor  & General Manager
Einar Th. Thorsteinsson
[email protected]
video & TV department
Einar Th. Thorsteinsson
Gabriel Rutenberg
Sigurlaug Ragnarsdóttir
Layout & Design
Land & Saga Layout Team
Sales and Marketing
Anna Margrét Bjarnadóttir
[email protected]
Delphine Briois
[email protected]
Elín Bára Einarsdóttir
[email protected]
Elín Sigríður Ármannsdóttir
[email protected]
Erna Sigmundsdóttir
[email protected]
Hrönn Kristbjörnsdóttir
[email protected]
Sigurlaug Ragnarsdóttir
[email protected]elandictimes.com
Front cover  photo
Kerlingarfjöll
Johann Smári Karlsson
English Editor & proofreader
Andrew Scott Fortune
[email protected]
Articles written by
Andrew Scott Fortune
Anna Margarét Bjarnadóttir
Elaine Marie Valgarðsson
Júlíana Björnsdóttir
Kelly Baumann
Nanna Hlín Halldórsdóttir
Sigrún Pétursdóttir
Stefán Helgi Valsson
Vignir Andri Guðmundsson