Tune in tommorrow for the Icelandic Times hour. We have a VERY interesting show lined up:
"Banking Revolution – in the world and in Iceland".
The finical world is confronted with a revolution in banking called "FinTech" It is about to change the face of banking worldwide and the way we think about finical services. In this show, we will have an insiders and Iinvestors expertise on the subject.
We welcome you to tune in on 89.1 FM or listen live at https://radioicelandfm.is/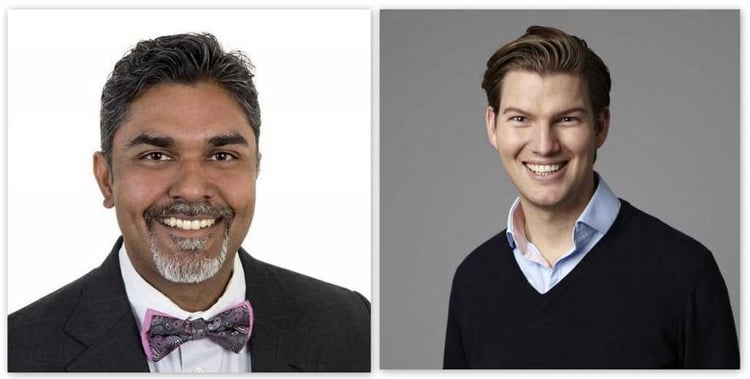 Our guests are:
Bala Kamallakharan https://about.me/bala.k
Bala Kamallakhara is the Founder of Startup Iceland a grassroots initiative to build sustainable startup ecosystems in Iceland. Bala served as the CEO of GreenCloud from 2012 to 2014. Grew the Icelandic startup from a 10 member team to a leading Cloud Solutions provider with offices in Iceland, Brazil and in the US. Bala also served in the role of Member of the Board of Directors at GreenQloud. Bala invested, mentored and was the Chairman of the Board at CLARA (Resonata), the Icelandic Community Analytics company which was acquired by Jive Software in 2013.
Valentin Stalf: https://number26.de/en/
Majored in Accounting and Finance from the St. Gallen University in Switzerland, the Sophia Univestity of Tokyo Japan and the Universty of economics Vienna. During his studies, her operated at Roland Berger Consulting in the field of Strategy and Financial Consulting. He operated in the department of of M&A at Deutsche Bank. From then on he has been successful as an entrepreneur within the financial sector and is now the CEO of Europes perhaps most promising innvoations in private banking ;"Number26″.
Broadcasting time is:
REK Saturday 11:00-12:00
GMT Saturday 12:00-13:00
DEL Saturday 16:30-17:30
PEK Saturday 19:00-20:00
NYC Saturday 07:00-08:00
Further broadcasting times for Americas and Asia on our web
Podcast available on https://icelandictimes.com/