Keflavik Duty Free
Bringing Icelandic Treasures Home
As tourism to Iceland continues to grow, it has fuelled demand for quality Icelandic products. Happily for travellers, Duty Free Iceland provides a great shop window on almost everything Icelandic from sweet treats to unique spirits to natural skincare products. Duty Free Iceland is tax- and duty-free and conveniently open day and night. Shopping is available to arriving and departing passengers regardless of origin and destination, and it carries all the common international brands and products, plus a growing range of unique Icelandic products.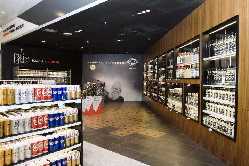 Unique Icelandic spirits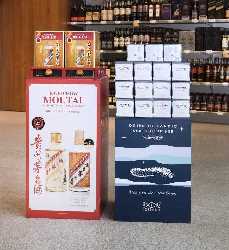 There is always a great selection of Icelandic duty-free wines and spirits in store, featuring local favourites like Brennivín, a clear, unsweetened schnapps that is considered to be Iceland's signature distilled beverage. Icelandic Mountain Vodka is a year-old product that started its adventure in the Duty Free shop in Keflavik. The gluten free brand, which is made with pure Icelandic water, has grown over the past few months and can now be found in eight different countries and has received fantastic reviews in the media. Supercall and The Spirit Business named the vodka both 'Top trends to look for in 2017' and 'One of the best newcomers in vodka 2016'. The Icelandic Mountain Vodka is distilled seven times so it feels extra smooth while still standing strong at a 40% alcohol level.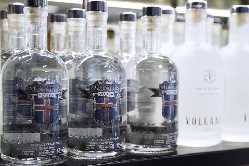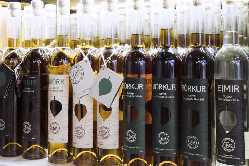 Vor premium gin from Eimverk distillery is made with organic barley and is bursting with the flavours of the Icelandic countryside. Also from the Eimverk Distillery is Flóki, a handcrafted single malt. Its special taste comes from barley grown organically in volcanic soil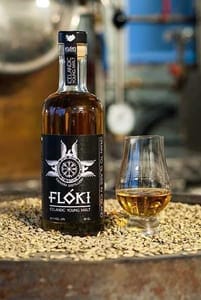 at the Arctic Circle. Reykjavik Distillery incorporates local Icelandic ingredients into spirits perfectly. Their rhubarb and juniper berry liqueurs capture the freshness and purity of Icelandic nature and offer a new way to enjoy a distinct and much-loved flavour in a cocktail or on its own. The award winning Reyka and Katla vodkas are available as well as the tasty Birkir schnapps and Bjork liqueur, which are smooth and uniquely Icelandic. For those interested in shots, Tópas and Opal Vodka shots are not to be missed. And don't forget about the beer – Duty Free carries brands such as Viking, Boli and the award-winning Egils Gull. Duty Free Iceland also carries a large selection of other beers, which have also earned many international awards. A wide range of flavours is on offer, from numerous smaller breweries, as well as larger companies.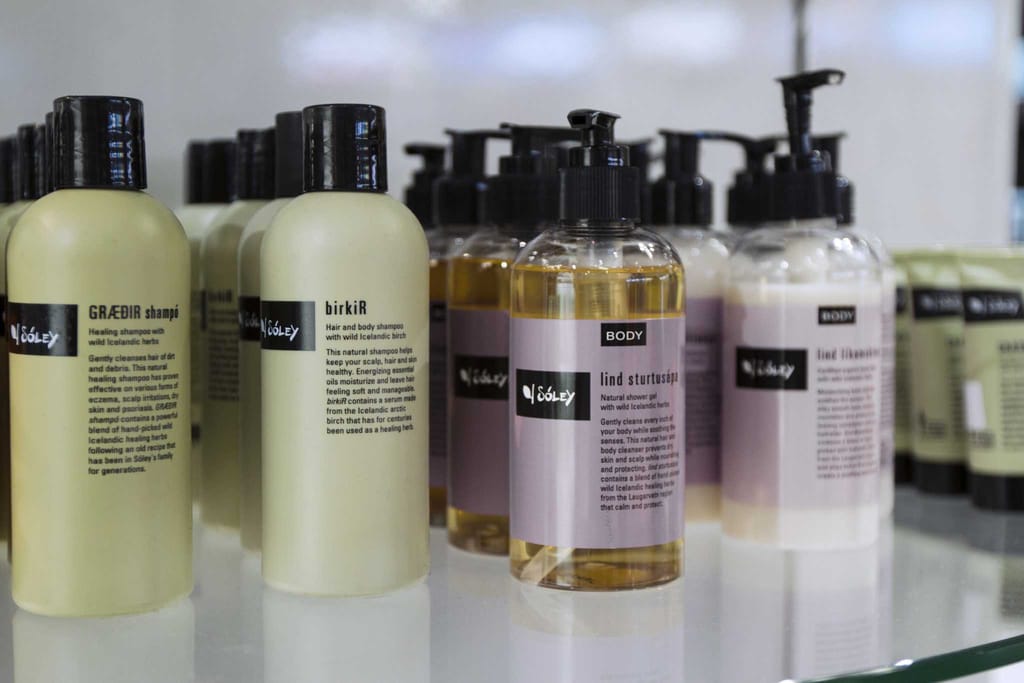 Sweet Iceland
Confectionery is a big thing in Iceland, and when it comes to chocolate, the Icelandic brand Noi Sirius is one to look for. The company, established in 1920, is the largest confectionary manufacturer in Iceland. It produces a tasty line of chocolates encompassing semi-sweet, bitter and milk chocolate in a variety of shapes and sizes, including the company's well-known chocolate gift boxes. Omnom is another local chocolate maker that is quite special. The company sources premium organic beans from a range of cocoa fields around the world and tailors its chocolate-making process to ensure that each variety of chocolate achieves its full potential. The only additions to the mix are raw cane sugar and, in the milk chocolate range, creamy Icelandic milk. Its design conscious packaging makes this the ideal gift to bring home. Another name to check out is Haflidi Ragnarsson, one of the world's top 100 chocolatiers and something of a purist in terms of the mighty cocoa bean. He works his magic to combine classic blends with more exotic flavours of pistachio, passion fruit, star anise and even Earl Grey tea. Freyja and Stefan B Chocolatier are among other popular brands that offer sweets and liquorice that would guarantee you a warm reception back home, if only you could resist temptation during your flight!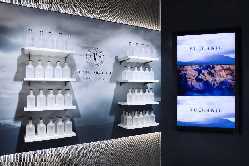 Quality Skincare Products
Icelandic herbal oils and cosmetics sit next to international brands, offering health-giving benefits from the country's mountains, pristine valleys and hot springs. A recent scientific breakthrough in Iceland, based on 10 years of biotechnology research, has resulted in a new concept that is marketed here as BIOEFFECT® skin care (serum and day cream). It nourishes and replenishes skin cells, bringing a youthful glow to even the most stressed or sensitive skin, without harmful chemical compounds. The scientists at Bioeffect won a Nobel Prize for their work, and their company offers a range of revolutionary biotech skin care products, including the recently introduced EFG Day Serum which rejuvenates the skin and minimizes the appearance of fine lines and wrinkles.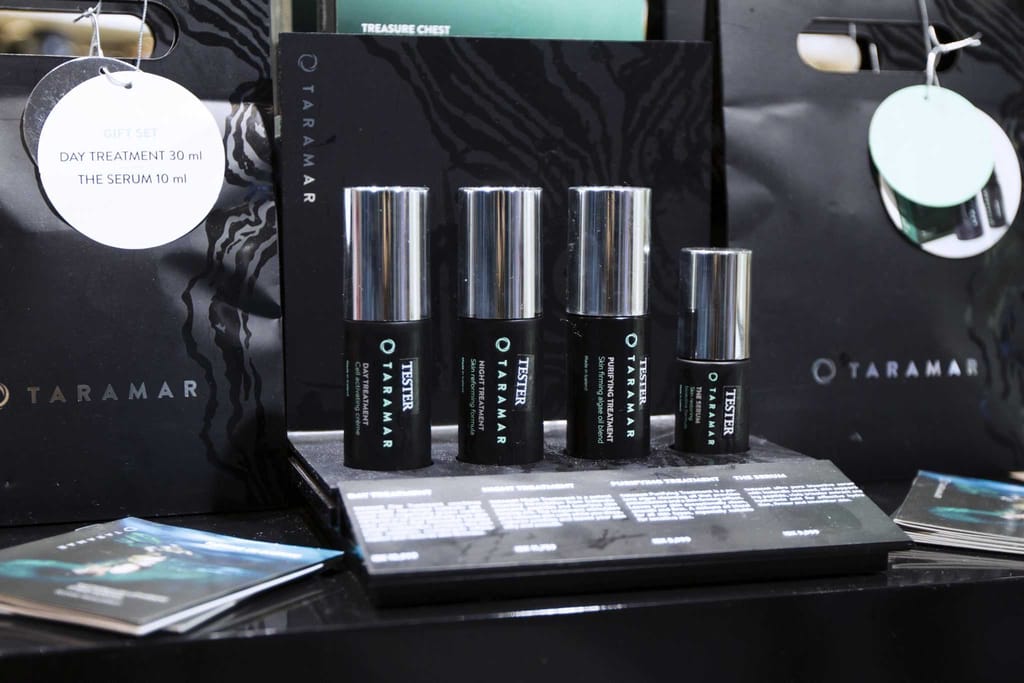 Other products use local Icelandic ingredients as well. Sóley Organic, for example, uses hand-picked wild Icelandic herbs in their environmentally friendly and preservative-free products, while Taramar uses Icelandic seaweed and organic herbs in its pure, safe skincare products. Villimey specialises in biological salves and ointments made of Icelandic herbs in products such as anti-aging facial oils, lip balms and muscle and joint creams; and the Purity Herbs brand produces natural skin care products including joint relief oils and volcanic body scrubs.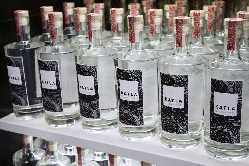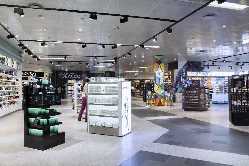 No discrimination
The shops are both duty free and tax free for all passengers regardless of what passport you may hold or which country you are flying to or from. The shops are open day and night, which is a nice touch from the Vikings! Whether you're starting your holiday, stopping over, or concluding your trip, Duty Free Iceland will give you lasting warm memories of the Land of Fire and Ice.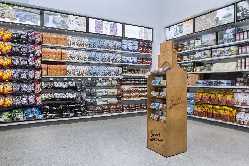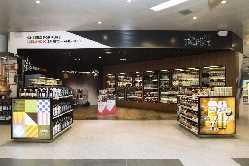 Duty Free Iceland
235 Keflavik Airport
Tel: +354 425 0410
www.dutyfree.is