Flóki Whisky: Grain to Glass in Iceland
Flóki is the first Icelandic whisky. Produced by Eimverk Distillery, which is located in Garðabær, just a 10 minute drive from Reykjavík city center, offers distillery tours by appointment.
Eimverk Distillery is a family run distillery dedicated to making premium Icelandic spirits from 100% local ingredients. The journey began in 2009 with the the first experimental batch of Flóki being made from just a couple of kilos of Icelandic barley. The goal was always to make a great and truly Icelandic whisky. Over the course of four years, the recipe was developed and improved, and the final recipe for Flóki took 163 different iterations.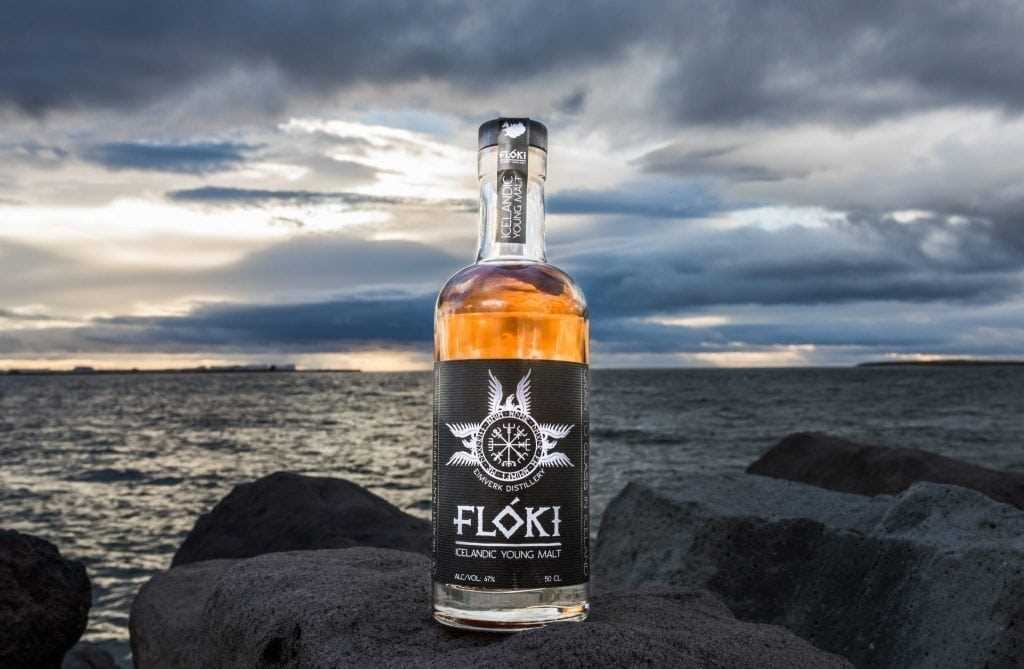 Today, Eimverk produces Flóki, Icelandic Young Malt as well as a Flóki, Sheep Dung Smoked Reserve. They also pot distill an authentic Icelandic gin called Vor as well as a small batch distilled Aquavite called Víti Brennivín.This year, Eimverk will be releasing their first 3-year-old Flóki Single Malt and you can say that this Icelandic whisky adventure is truly just beginning, with further aging styles and future releases planned into the next decades.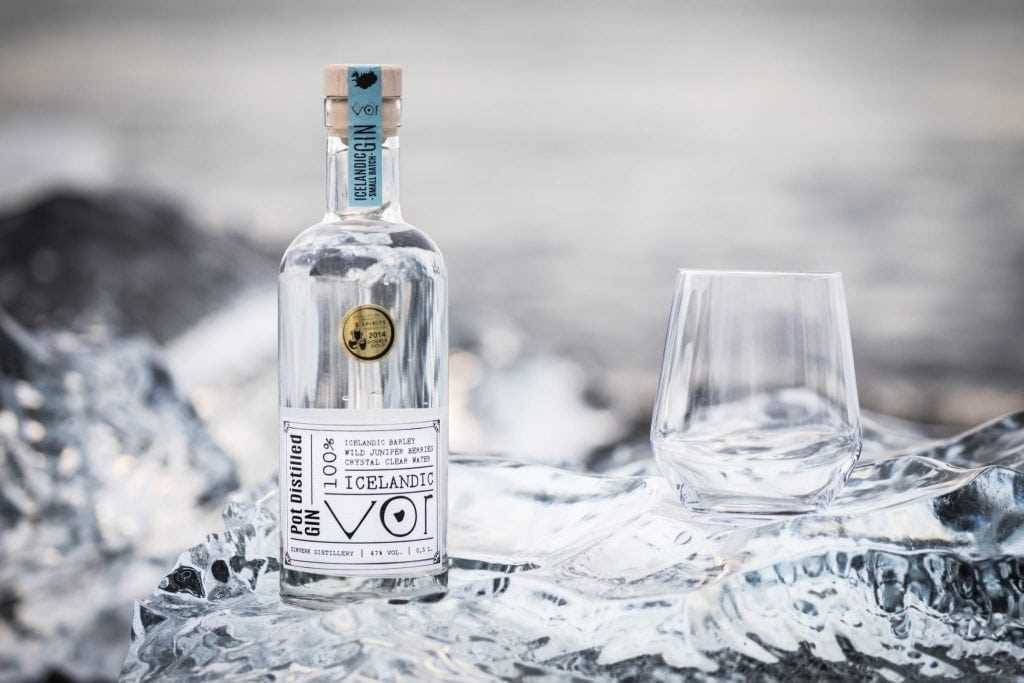 The taste and spirit of Icelandic nature
Flóki Whisky is handcrafted and produced from 100% local Icelandic barley. The Icelandic barley is a hardy strain that thrives during the short, intense Icelandic summer, and it has a sweet bready maltiness with complex spice notes. Much of the barley is sourced straight from the family farm under the roots of Hekla, where Flóki is slowly maturing in oak casks in the family barn.
Perhaps one of the more interesting things about how Eimverk Distillery produces Flóki is that their Smoked Reserve uses an age-old tradition of smoking with sheep dung rather than the traditional peated smoke which is the prevalent way of smoking whisky. This smoking method imparts sweet and subtle smoky notes that perfectly compliment the taste derived from the Icelandic barley and Flóki, Sheep Dung Smoked Reserve has been getting great reviews from whisky connoisseurs all over the world.
A premium pot distilled gin and the original Icelandic schnapps
Vor Gin, a small batch pot distilled gin is not your typical gin, rather it is made in the style of the 19th century Icelandic gin, triple pot distilled and using only native Icelandic ingredients available to the gin makers of that time. Vor is handcrafted in small batches of only 500 bottles, and all herbs and botanicals are native to Iceland and steeped in the spirit for the third distillation. Eimverk is also bringing back the roots of Icelandic spirits with Víti, their handcrafted Icelandic Brennivín. Víti is a small-batch triple distilled aquavite made from local barley, caraway seeds and other native Icelandic botanicals.
Visits and availability
Eimverk Distillery is located a 10-minute drive from downtown Reykjavik and is the perfect destination for whisky fans and anyone with an interest in Icelandic spirits. Flóki and all of Eimverk's spirits are available locally in Iceland and in the duty-free store in Keflavík International Airport. The company also exports to 14 countries around the world.
– Eimverk Distillery
Lyngás 13 , 210 Garðabær. Phone 6989691
JG