Laxnes Horse Farm Riding
Pop stars to Presidents, politicians to film stars, businessmen and tourists. What inspires all these people from such a wide variety of backgrounds and lifestyles to go horse-riding at Laxnes?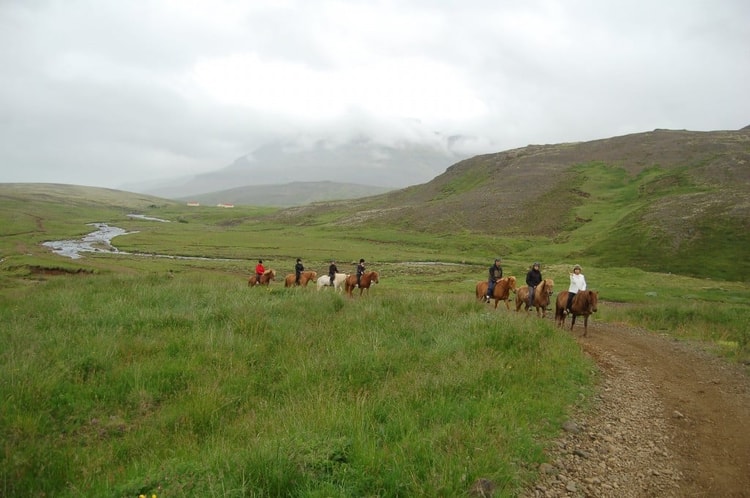 Maybe you're thinking of holidaying in Iceland this year and doing some horse riding but are perhaps concerned that you'll be put on an old nag that takes all your energy to get moving!
Póri and Heiða, who founded Laxnes Farm in 1968, have built up a stock of over 100 good horses suited to every kind of rider and skill level. The family knows each horse, its temperament and training. They share their experience with a great sense of humour. Not just a family-run business,the farm is their home – a rustic, country style of living and enjoyment of nature, Icelandic horses and life itself. Laxnes is the epitome of country life at its best, where they offer top quality riding all year round.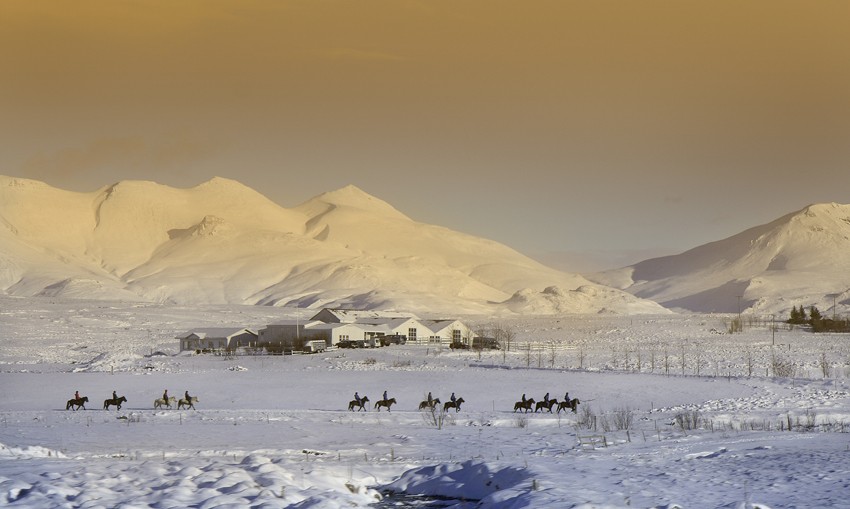 The horses are well cared for and wellshod and the staff take time to carefully choose a horse to match your experience.
Each rider is supplied with all the riding equipment necessary for safety and weather conditions and receives basic instructions on how to ride before the tour starts.
Riding Icelandic horses brings a new dimension to the sport. Being a smaller breed, they have smooth gaits and an easy disposition. They are very strong for their size and have good temperaments.
The valleys here are known for their great beauty and diversity. Riding a horse is just so natural in such surroundings, with streams and rivers flowing down the mountains into the valley, from bare rock
to verdant pasture.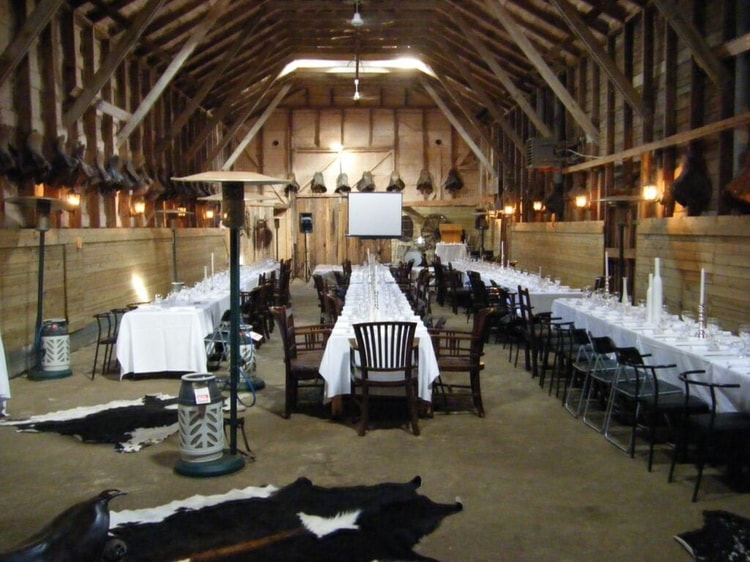 Some people come for the morning or afternoon, others come for the day. There is the 'Day at the Farm' that starts with a tour in the morning followed by lunch with another ride in the afternoon. For many, the 2 hour 'Laxnes Special' tour,
which has been running daily for 43 years, will be just right to include on their itinerary – but it will leave enduring and warm memories!
If you are planning an event such as an Incentive tour or a conference, Laxnes provides a great location for riding, followed by dinner, line dancing, music and humour. It offers the excitement of riding out into a land and nature never
before experienced. It's a lifestyle that might leave you envious – but glad you took the time to indulge in.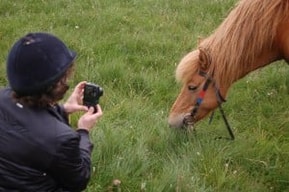 Tours with Laxnes Farm can be booked directly, where a minibus can pick you up at your hotel or as part of another tour, such as the Golden Circle tours. Be sure to ask your agent to book this experience into your tour.