Lively Reykjavík Harbor
Iceland is the 19th largest fishing nation globally, number three in Europe after Russia and Norway. In terms of per capita, we are by far the largest in the world, after the Faroe Islands, as we fish just over a million tonnes of fish a year. The stern trawler Bergur VE 44 (pictured) was built in Denmark 23 years ago and arrived in the Westman Islands from Norway 6 years ago. Bergur is 36 meters long and 569 GT (Gross ton) in size. It was being repaired in the boatyard in Reykjavík yesterday. The fishing company Vísir in Grindavík was buying the trawler from the Westman Islands, which will be delivered to the company next month. Forty-six trawlers fish around Iceland, but they are by far the largest fishing vessels fishing in the Icelandic fishing jurisdiction. There are 649 other fishing vessels, according to Statistics Iceland.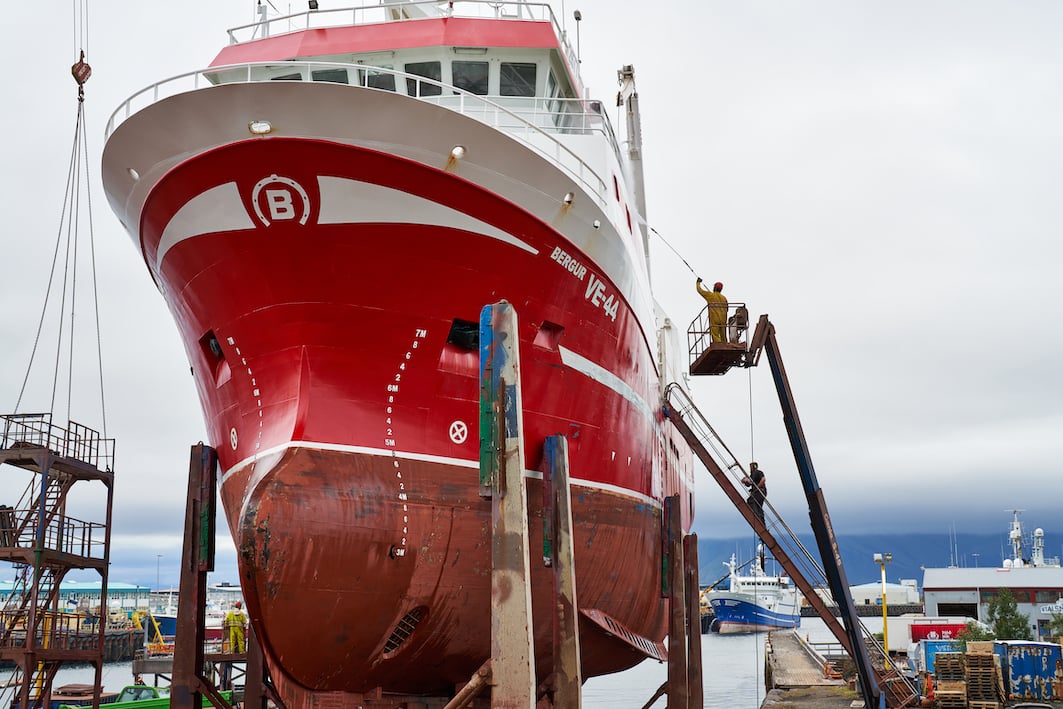 It is so lively to have a workplace like the Boatyard in Reykjavíkurhöfn in the middle of the city.
Reykjavík 24/08/2021 15:01: A7R IV / FE 1.2 / 50mm GM
Photo and text: Páll Stefánsson