The LIFRIKI project gathers momentum
In Discovering the Ocean's Wonders in Issue 30 this year, The Icelandic Times reported on a revolutionary tag for Humpback Whales that is being developed by innovative Icelandic company, Star Oddi. Highly successful tests of the tags on Killer Whales took place at Loro Park in Tenerife in July and August, testing their endurance and to see how the whales reacted to the tag. LIFRIKI considers it imperative that the tag is non-invasive or harmful. The tags' material is the same as that used by another innovative Icelandic company, Össur, with humans for prosthetic solutions. The Spanish media was present to report on the experiments. "We are very pleased with the results. The tags fulfil all our expectations and we are ready for the next step," explains Sigmar Guðbjörnsson, CEO of Star-Oddi.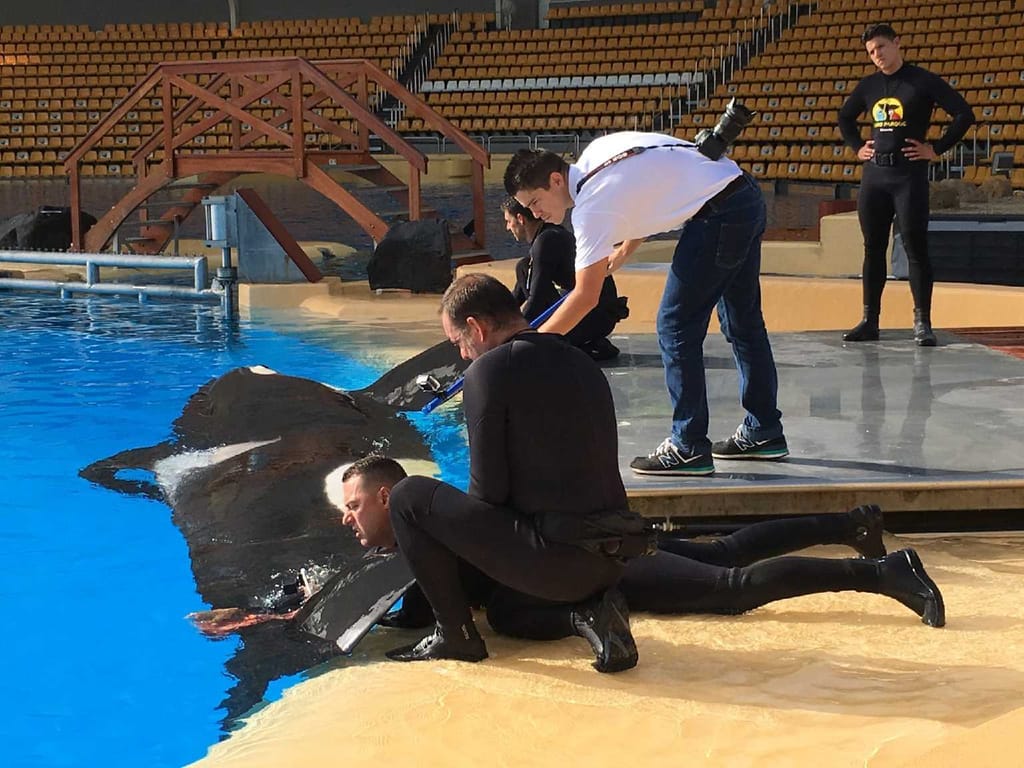 That next step will take place in September when Star-Oddi, along with LIFRIKI's scientists and experts, starts tagging Humpback Whales at Skjálfandi Bay in Iceland. "The results from Loro Park are a sound platform for the tagging at Skjálfandi," explains Marine biologist Edda Magnúsdóttir. Signals from Humpback Whale tags are received through satellites.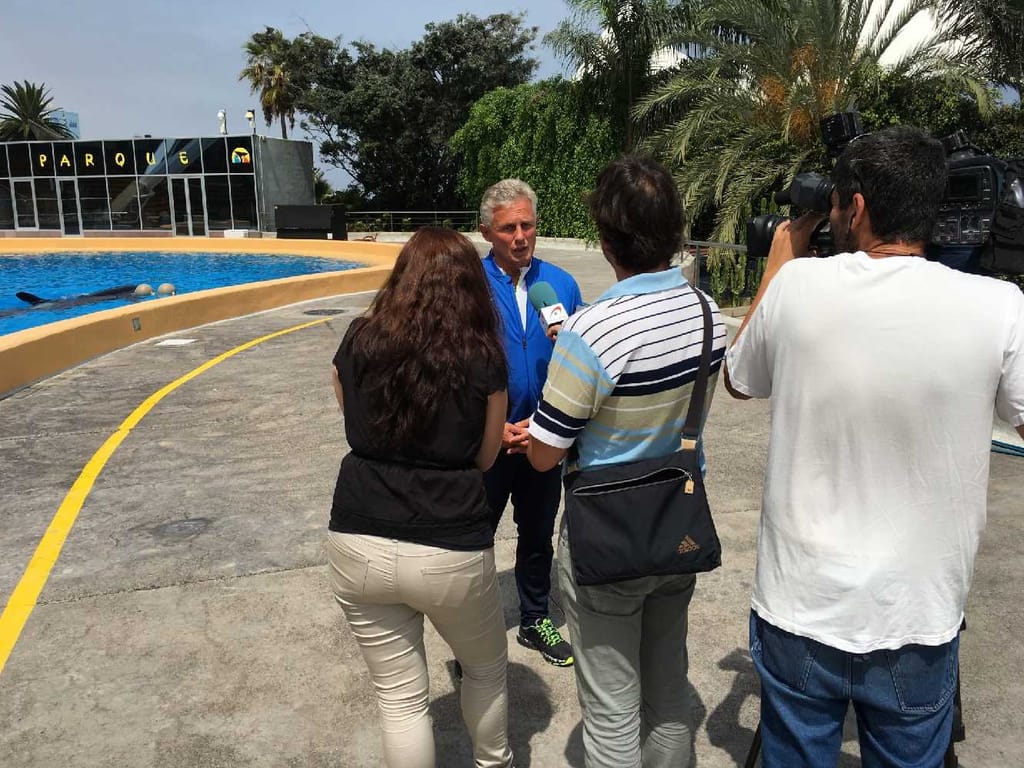 Iceland's Directorate of Education
Iceland's Directorate of Education, along with a team of teachers and LIFRIKI's experts, have completed work on the first edition of an Educational Handbook, to be made available for schools around the world via their local educational authorities. The goal is to enable children to follow their whale and become more aware of the environment.
"In phase one, we have been focusing on delivering LIFRIKI's adventure into every home and school in Scandinavia and the Baltic States," explains Mr. Magnús Jónatansson, senior partner and Head of Marketing.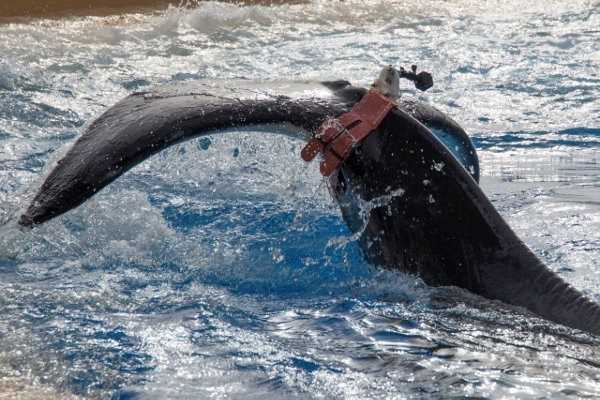 The Danish Trade Council and Iceland's Directorate of Education
The Trade Council of Danish Embassies is actively working with LIFRIKI, co-operating with governments, organisations and companies. LIFRIKI has become a global movement with Humpback Whales tagged in the Seven Seas. LIFRIKI has been elevated to 'gold card' status within Danish Embassies. It's a great honour for LIFRIKI to be among such distinguished companies in the gold card status as Lego, Mærsk, Danfoss and Carlsberg, just to name a few.
"We are very grateful for the co-operation with the Danish Trade Council which has initiated discussions with governments, organisations and companies around the world. The reception has truly been inspiring," explains Mr. Jónatansson.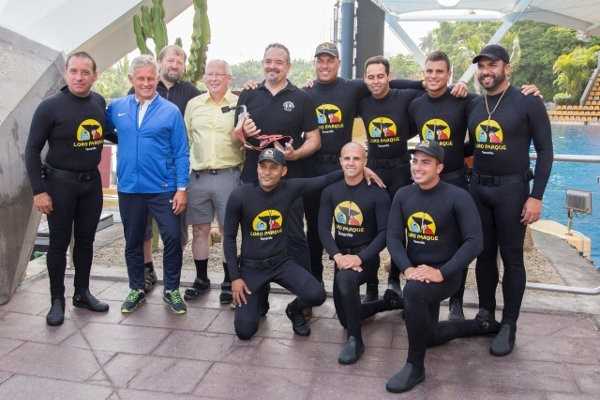 Edu-Games and Multi Media Solutions
LIFRIKI hopes to inspire children around the world about the wonders of the Ocean through the Educational Material. Edu-Games and Apps Suites are being developed and produced by Danish software company, Cape Copenhagen. Multi-media solutions are being developed and produced by Icelandic company, Gagarin Reykjavík, for Museums and Aquariums.
Cape Copenhagen is a leading Edu-Game developing company from Scandinavia. The developers of Cape are specialists in Edu-Games. Cape has worked for leading companies in Denmark, such as Lego and Egmont Media with outstanding results. The International Award Winning Company, Gagarin Reykjavík, produces Interactive Media Solutions that allow people to experience stories vividly and share their discoveries in Museums, Aquariums, Institutions and Businesses.
LIFRIKI A Global Movement
Mr. Peter Hagen, senior partner and Director for LIFRIKI Denmark and Ms. Edda Magnúsdóttir returned from Brazil in December after inspiring talks with the local authorities on tagging permits and possible partners. The visit was organised by the Danish Embassies.
"Our partnership with the Danish Embassies around the world is a quality stamp of approval and has given LIFRIKI an excellent platform to work on. LIFRIKI has become a global movement," explains Mr. Hagen. Mr. Hagen has also gone to Australia, Japan and Mozambique, having meetings with local authorities and possible partners, also set up by the Danish Embassies. The plan is to tag Humpback Whales in the waters of these countries.
Visits to Mexico, Canada and South-Korea
Regional manager, Mr. Halldór Pálsson, has led talks with local businesses in Mexico, Canada and South Korea this summer. A licence agreement is on the table with local business partners in Canada and advanced talks are on-going in South Korea and Mexico. In Korea Mr. Pálsson met with representatives of the Ministry of Education and former Ambassador to Iceland, Sukshin Choi, member of Korean Council for Foreign Relations as well as Hae-hyeong Cho, Iceland's consul in Seoul and local businesses.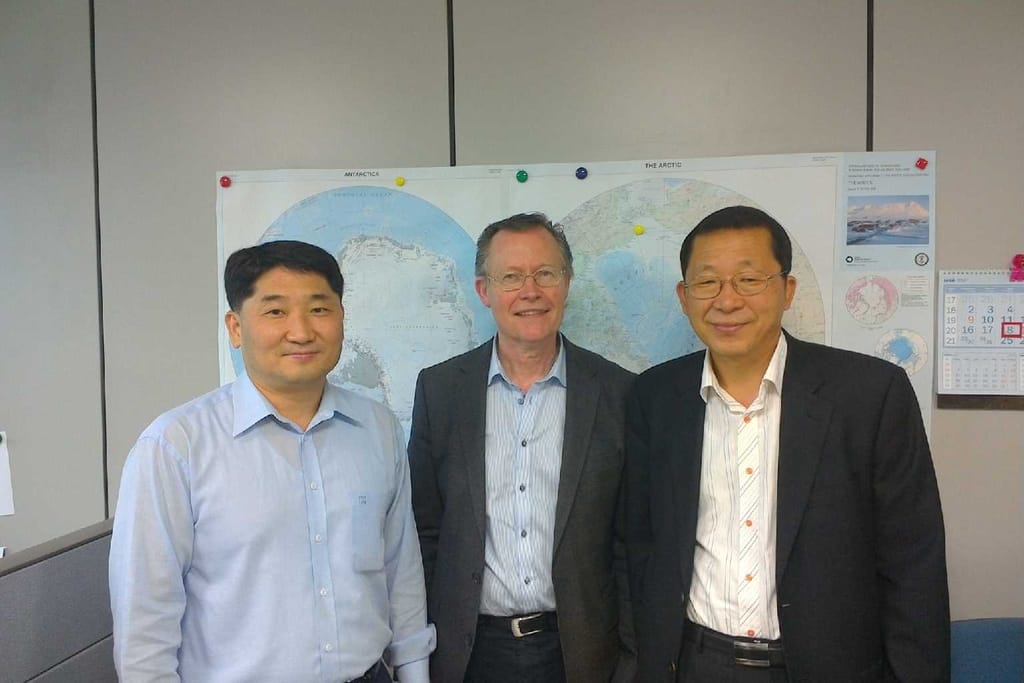 Mr. Pálsson met with Mr. Dongmin Jin from the Korean Environmental Science & Technology Institute and held a lecture at a Conference on Ocean pollution held by Korea's Research Council of Maritime Education which has endorsed the Educational Handbook for Korean schools.