Lighthouse Apartments
Luxurious apartments in the heart of Reykjavík
On a quiet street, about three minutes walking distance from the very heart of Reykjavík, you will find the Lighthouse Apartments. These bright, fresh, self-catering apartments feature modern kitchens and flat-screen TVs. Each apartment has an electric cooker, microwave, tea/coffee maker and a dishwasher.  
The apartments are both homely and family friendly. The living rooms have parquet floors with a stylish sofa and, of course, there is free WiFi. In the evenings, guests can sit in the furnished garden to relax and enjoy the midnight sun in the summer time or the starry skies in the dark winters. The apartments are truly a luxurious home away from home that have garnered top rating reviews on Booking.com.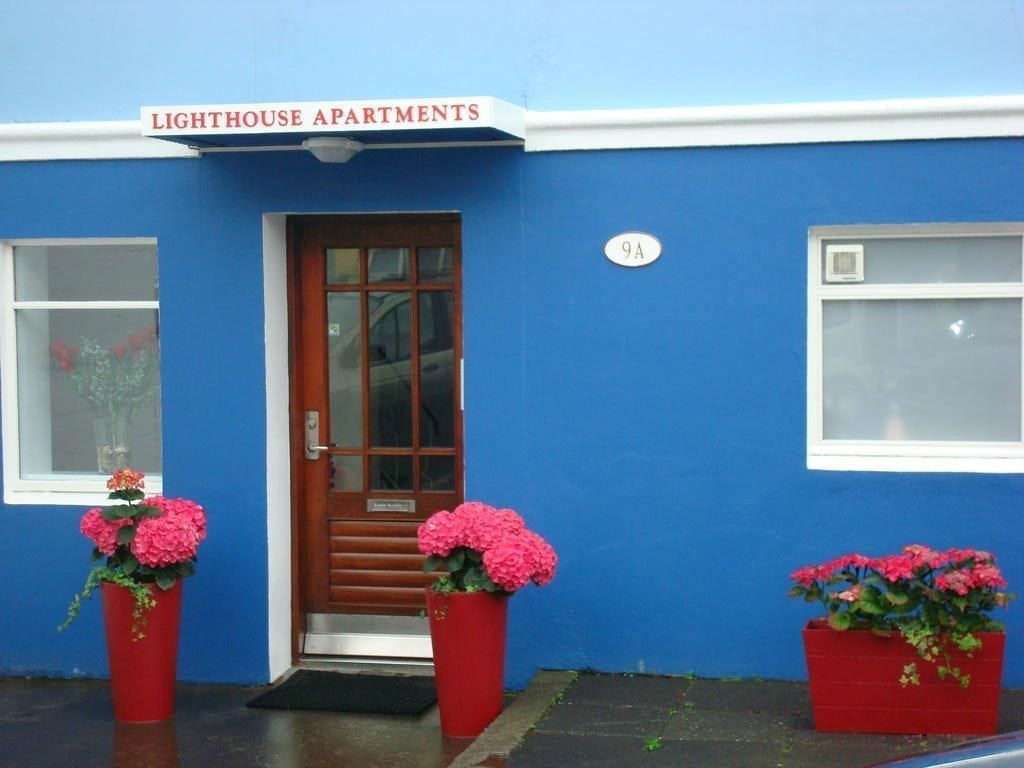 Their proximity to the heart of the city centre makes the apartments an excellent choice for those who wish to enjoy all that Reykjavík has to offer and yet stay in a quiet residential area.
The old harbour is about five minutes walking distance away. There, in the area that was once used by the fishermen for their catches and equipment, you can find a vibrant community of shops and various cafés and restaurants with a view over the bustling harbour. You can embark on one of the many boat tours the city has to offer—for example, a whale watching tour, a sea angling tour or a puffin watching tour—or simply stroll around the harbour and enjoy the magnificent view over Faxaflói bay, with the mountains of Esja to the east and the magnificent, snow-capped Snæfellsjökull volcano glistening in the west. Reykjavík Art Museum is 700 metres away and it takes about 10 minutes to walk to a local bus stop. The restaurants and bars in the city centre are all within walking distance—but just far enough away that you will not be disturbed during the night.
The apartments are located in a picturesque area called "Gamli Vesturbærinn" which translates to "The Old West Town", where many of the city's colourful old houses are to be found. The area is a great choice for travellers interested in excursions, tours and meeting friendly locals. This is the guests' favourite part of Reykjavík, since it is a residential area that is very close to all the main attractions. Couples particularly like the location—and these apartments are known for the great value they offer guests.
-SGG