A natural wonder of nature
East of Vestur-Skaftafellssýsla county, just west of Kirkjubæjarklaustur lies one of Iceland's natural wonders, Fjarðárgljúfur. It is believed that the glacial river Fjaðrá formed the gorge some 9000 years ago, but the river is believed to have been much bigger then. The canyon is 2 km / 1.2 mi long and at its highest about 100 m / 300 ft. A good hiking trail runs along the east side. Canadian pop star Justin Bieber made Fjaðrárgljúfur famous when he recorded a music video there in 2015. The gorge became so popular that it was closed to tourists for a while two years ago due to intrusion.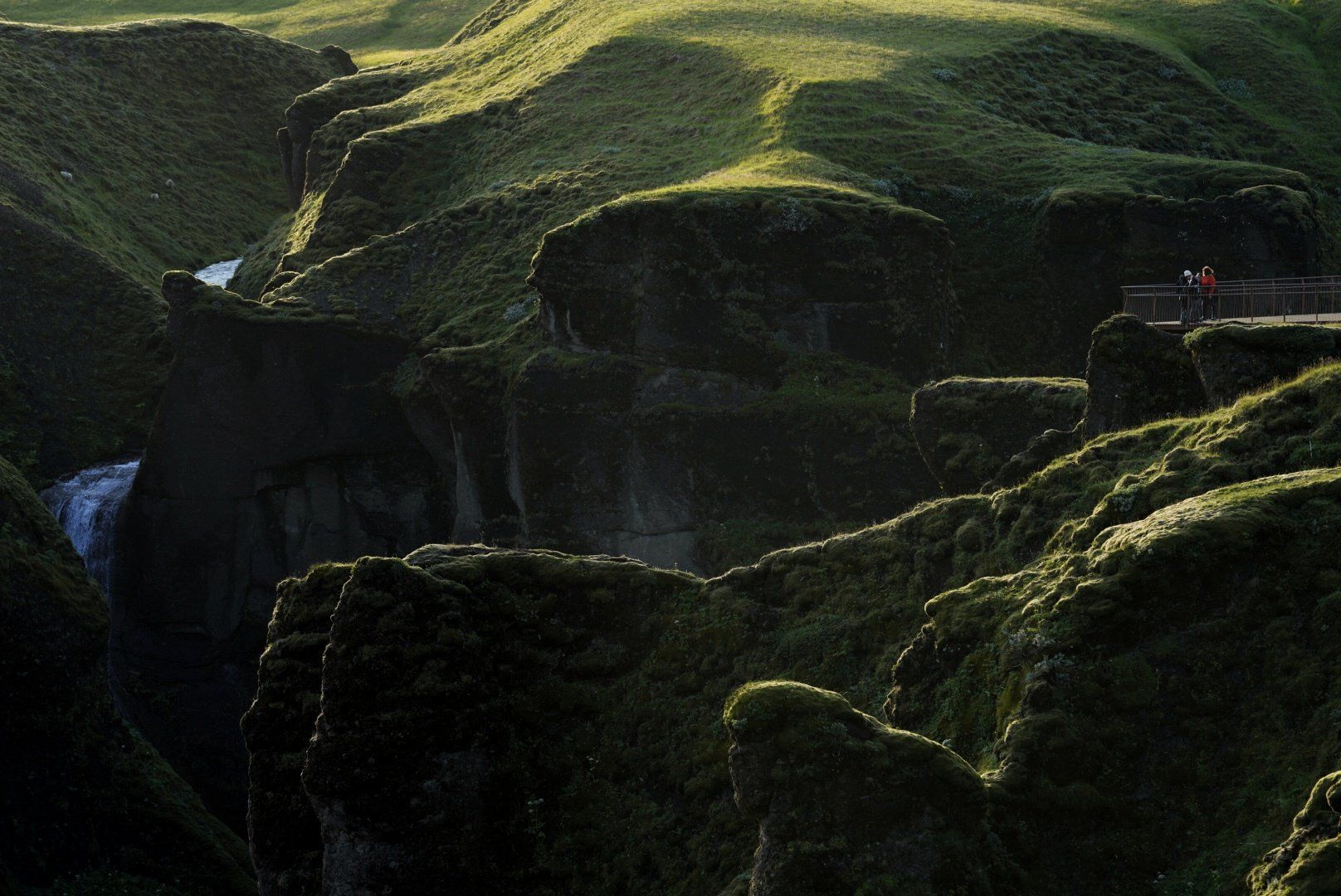 Skaftárhreppur 27/07/2021  20:31 135mm
The picture: Tourists take a look at the view from a viewing platform over Fjarðárglúfur in the last rays of the sun last night.
Photograph and text: Páll Stefánsson