Northern Lights Exhibition in the Eastfjords
The charming village of Fáskrúðsfjörður is home to a fascinating northern lights center
The Eastfjords, with its remote, unspoiled beauty, is where you will see gorgeous mountains, charming fishing villages, and thriving wildlife. Fáskrúðsfjörður is a small village of fewer than 500 people nestled on a long fjord of the same name. And, it's the most "French" part of Iceland. The village was originally a base for more than 5,000 French fishermen who came every year in large numbers to fish the Icelandic waters. Some settled here in the late 19th century. The village had a hospital, chapel, and cemetery that were built by the French fishermen, and the history remains, as the streets of Fáskrúðsfjörður are marked in both Icelandic and French.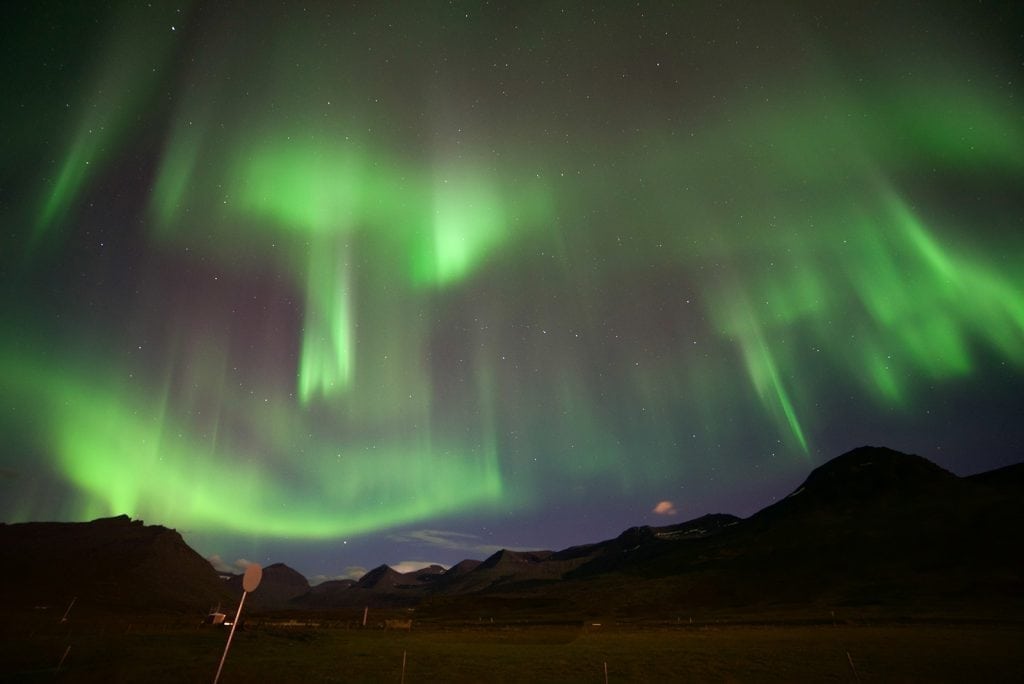 Northern lights in the east
Part of the charm of the village is the new Icelandic House of Northern Lights, which is next door to Fosshótel Austfirðir. In October 2015, Viðar Jónsson a local teacher and football coach, came up with an idea of how to utilize the many possibilities that are present in Fáskrúðsfjörður for enjoying the beauty of the majestic northern lights.  He introduced his ideas to Jónína G. Óskarsdóttir, a local nurse, and Jóhanna K. Hauksdóttir, a fellow teacher. They have, for many years, photographed the northern  lights, in and around beautiful Fáskrúðsfjörður.  Eventually, Auroras Iceland was founded.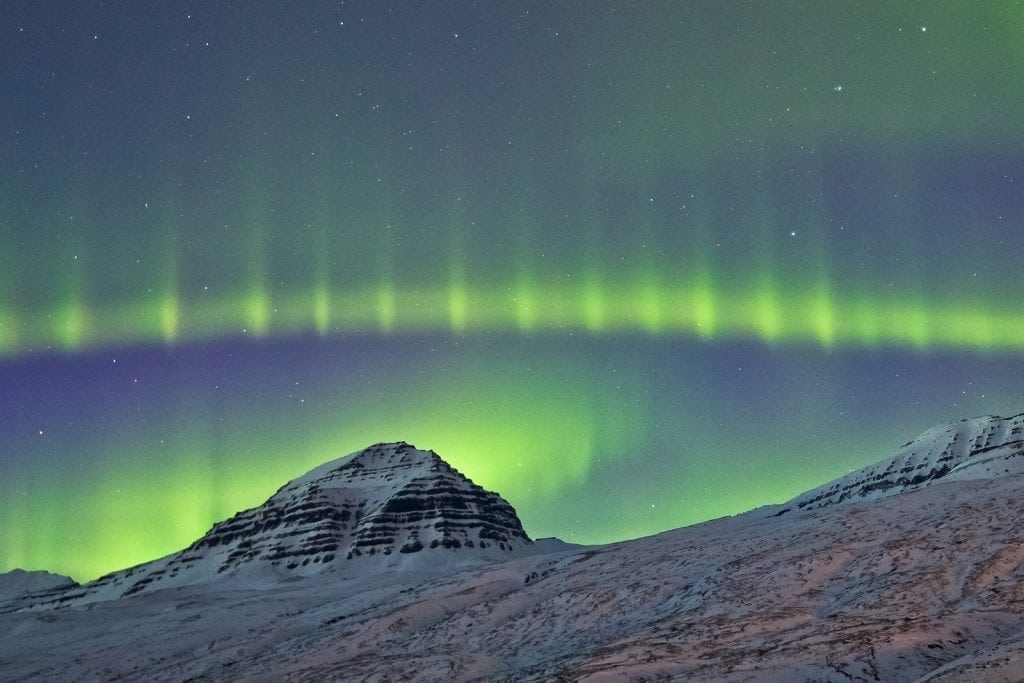 Fascinating and fun exhibition
Auroras Iceland focuses on northern lights tours, nature trips, education and its fantastic northern lights photo exhibition in a historic house. The exhibition of northern lights photos opened in Wathne ́s House in January 2016. On display are the magnificent photos shot by Jónína and Jóhanna called "A Dance With the Mountains."  All the photos were taken in Fáskrúðsfjörður where a majestic circle of mountains surrounds the fjord and makes the northern lights experience unique.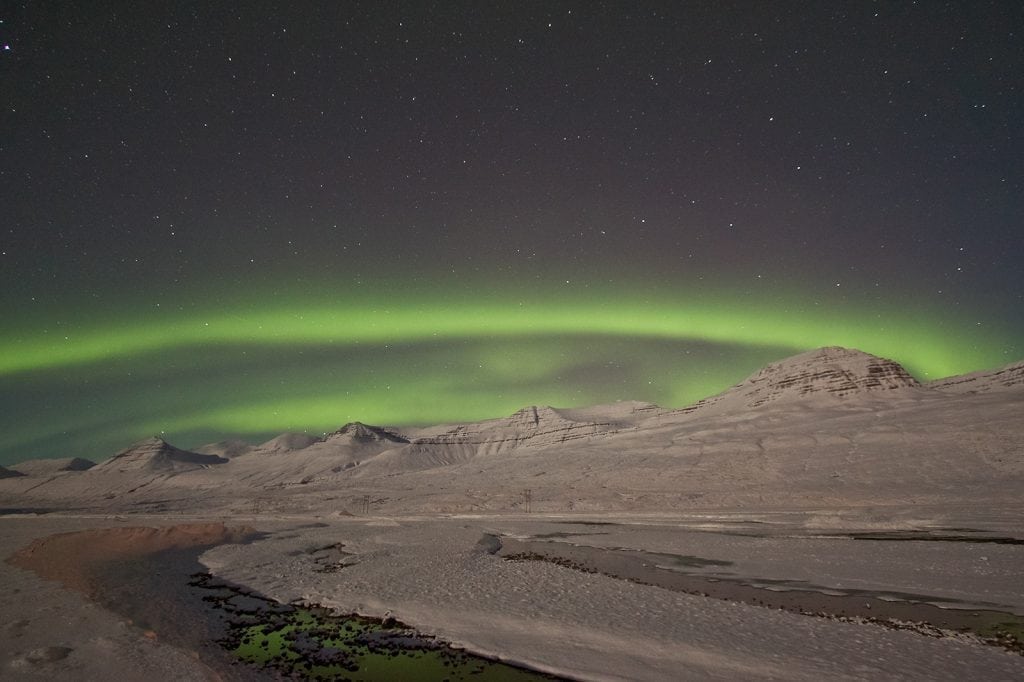 Its northern lights exhibition of handpicked photos, on-screen timelapse and slideshow can be seen at Wathne's House, a historic house and the oldest in the village. There is a selfie section where guests can snap a picture of themselves in front of a northern lights background.  The exhibition is an ideal stopover for groups travelling in Fjarðabyggð.
Auroras Iceland
Hafnargata 7, Fáskrúðsfjörður
Tel. (+354) 783-9500
www.auroras.is
[email protected]
JG