Passion for Sails and Whales

North Sailing is where whales meet tourists and the romance of sail lives on
When you love something, you spend as much time as you can nurturing a connection with it. You introduce your family and get them involved, too. That's how one family in Húsavík pioneered whale watching in Iceland.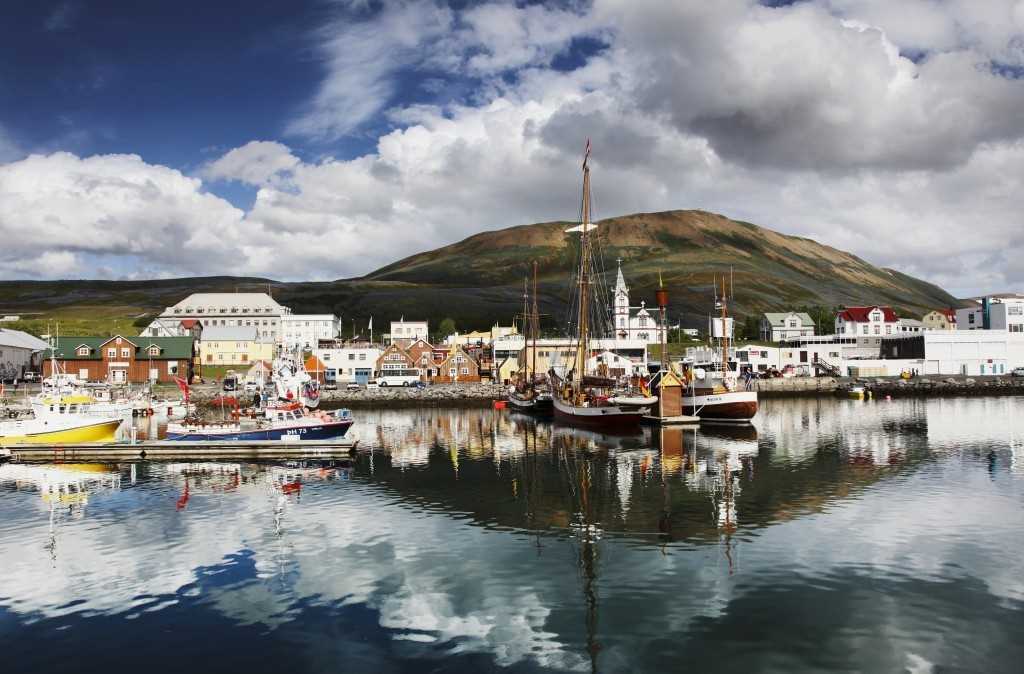 Being a seafaring family, they have a love and respect for the sea and its creatures. They love the boats – and have a special affinity for restoring classic oak vessels to their former glory, with the addition of modern amenities and then inviting others to join them to meet the whales and the birds as they sail the Arctic seas in the north of Iceland.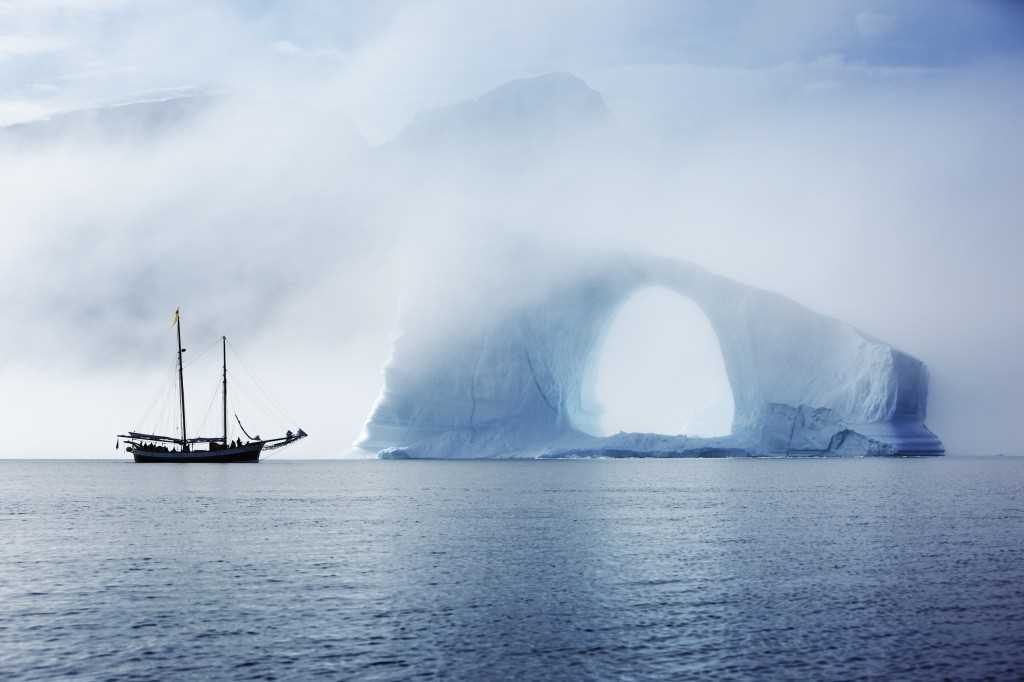 From the scrapyard to sail to the whales
It all started with the Knörrinn in 1994. This was a 20 ton oak fishing boat that was destined for the scrapyard. With a lot of hard work and loving care, brothers Árni and Hörður spent the winter restoring it to its original polished glory and a new saga began.
Beginning in the small town of Húsavík, they took visitors whale and nature watching on the Knörrinn . Word spread like wildfire and the tours became so popular that more boats were restored to meet the demand for tours. These are not cold, unemotional trips but a family's close relationship with the whales, who seem as drawn to the quiet wooden boats as the visitors are to them. It's a relationship that rubs off on all who take the trips and the sound of singing can often be heard from the boats as they return to harbour.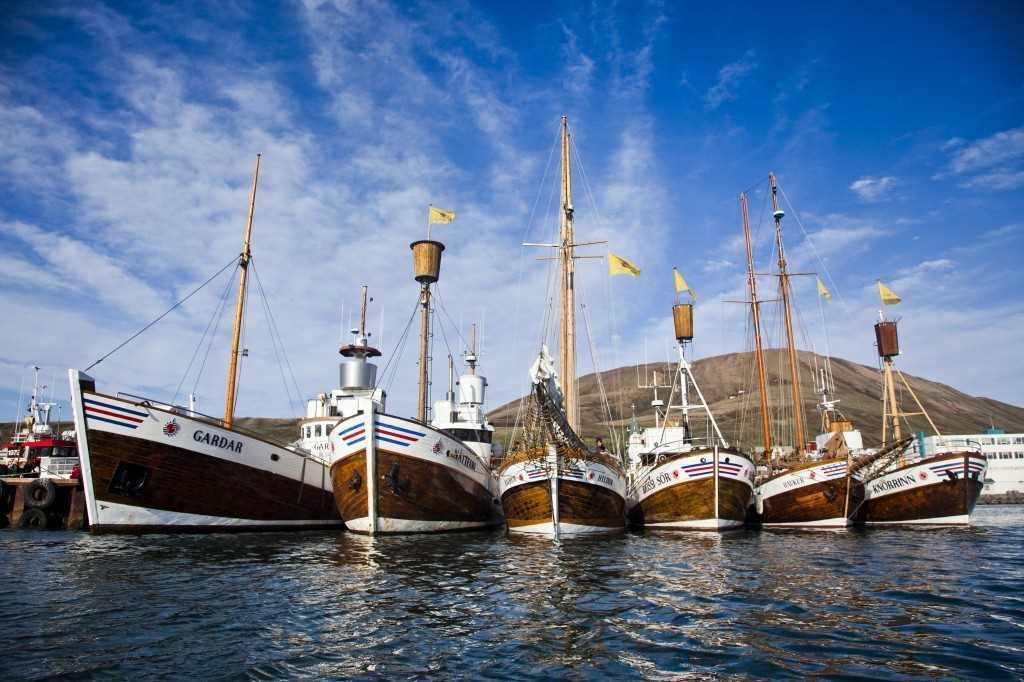 Striking a chord in the heart
By just their 3rd year, 12,000 visitors were pouring into Húsavík to go on a tour. To date, over 300,000 have taken tours with North Sailing, which is Iceland's most experienced whale- and nature-watching company.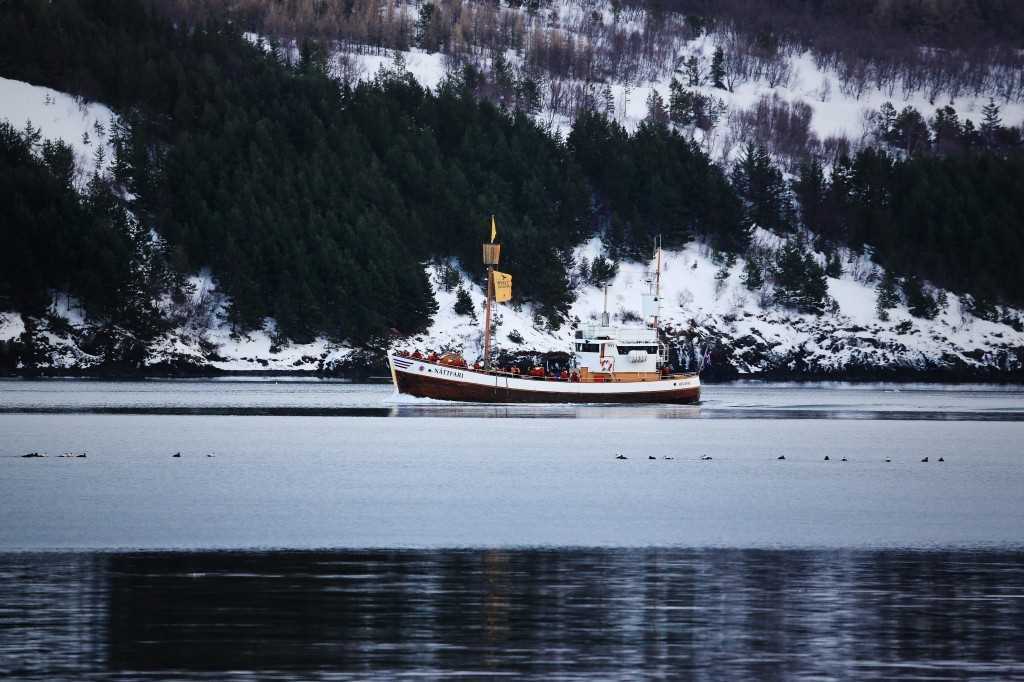 The turn of the sails
The next landmark came just after the turn of the century with a dream coming true. The 19th century, two-masted schooner, the Haukur, was restored and, in 2003, it set sail on whale and puffin tours. What can be a more beautiful experience than to put to sea under the sails of a traditional schooner? The whales seem to like it, too, often coming right up alongside, so a second schooner, the Hildur, was added to the fleet in 2009. These are the only former shark fishing schooners in Iceland. And now, for 2013, a schooner built in Germany in 1952,  the Opal, will join the fleet.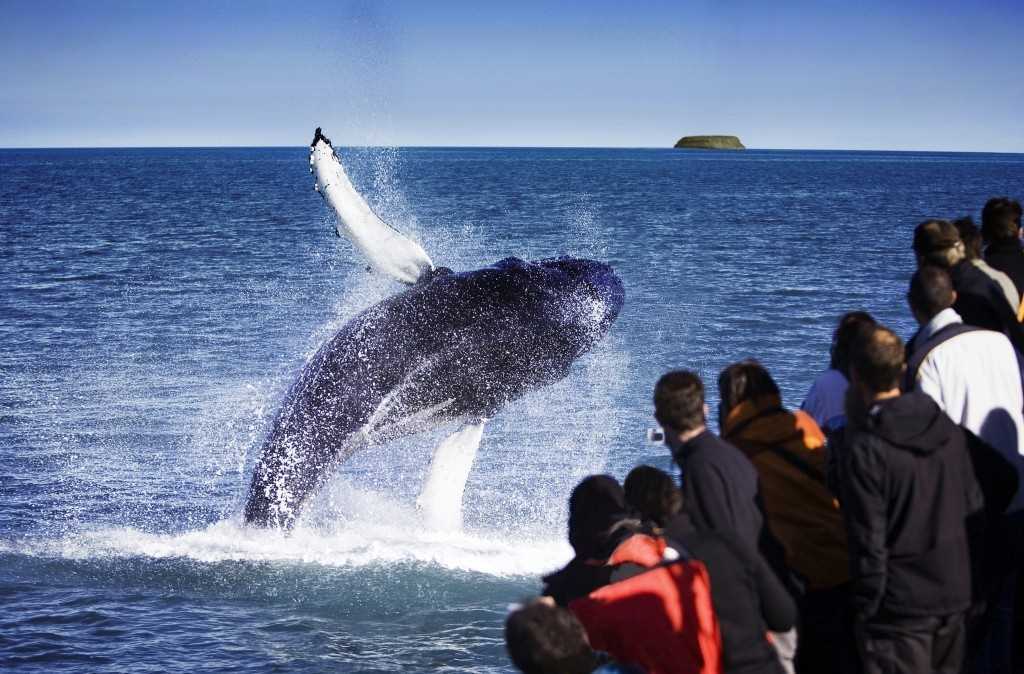 Live Under Sail
The Hildur is equipped with comfortable living and sleeping accommodation for longer trips. Now you can sail on a 2-day expedition, catching fish for dinner, cooked by the on-board chef, watching giant whales leap out of the sea beside you, visiting Arctic islands and seeing the puffins and many other species up close, stand on the Arctic Circle – and get a certificate to prove you did, whilst marvelling at the midnight sun that never drops below the horizon in summer.
Greenland is a land rarely visited by tourists but the Hildur will take you on an unforgettable week tour through drifting icebergs, past historic scientific sites, with the chance to hike up to a ridge with a spectacular view and see the wild life like musk oxen or snow hares or a stroll on the beach before a bonfire and barbeque, story telling and singing evening. Try sea swimming in the surprisingly warm, 13° waters or being awed by terrific mountain peaks. This is a trip of a lifetime you will never forget.
Now from Akureyri and Ólafsfjörður, too
Today, with seven boats at their disposal, North Sailing also takes whale-watchers from the towns of Akureyri and Ólafsfjörður out into the longest fjord in Iceland: Eyjafjörður.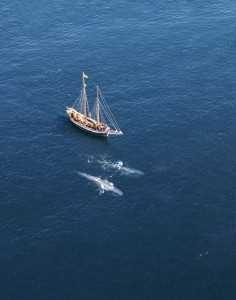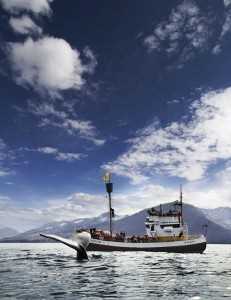 Restoring on land and sea
The company rented out part of its ticket office as a restaurant. Set in a beautiful wooden building on the harbourside, Gamli Baukur restaurant was soon to expand for more guests and has become a venue for cultural events. From the beginning, the history of the coastal culture was presented in displays of different objects, adding to the seafaring theme. By 2007, North Sailing was running the restaurant, too.
Not only have the brothers restored these oak vessels but, in 2006, they took a derelict house in Húsavík and rebuilt it above their new head office. It began its new life as Café Skuld, now one of the most popular spots in the town during the summertime. Today, besides the food and drinks, you'll also find a fascinating souvenir shop there, too.
Ride, sightsee and sail
Many people like to combine whale watching with horse riding or sightseeing. North Sailing makes provision for these and tailor-made tours, too.
A trip to Iceland is made complete by a tour with North Sailing and you'll go home with amazing memories and stories to tell.
North Sailing
Hafnarsétt 9 • 640 Húsavík
+354 464 7272