Rauða Húsið – Elegant Eating
Delicious dishes in the old town of Eyrarbakki at Rauða Húsið
What is better than a succulent lunch or a seafood dinner to complete your Golden Circle or South Coast trip? Rauða Húsið (The Red House) restaurant is renowned for its delicious seafood dishes, not least the fresh lobster. Worth a special trip to Eyrarbakki.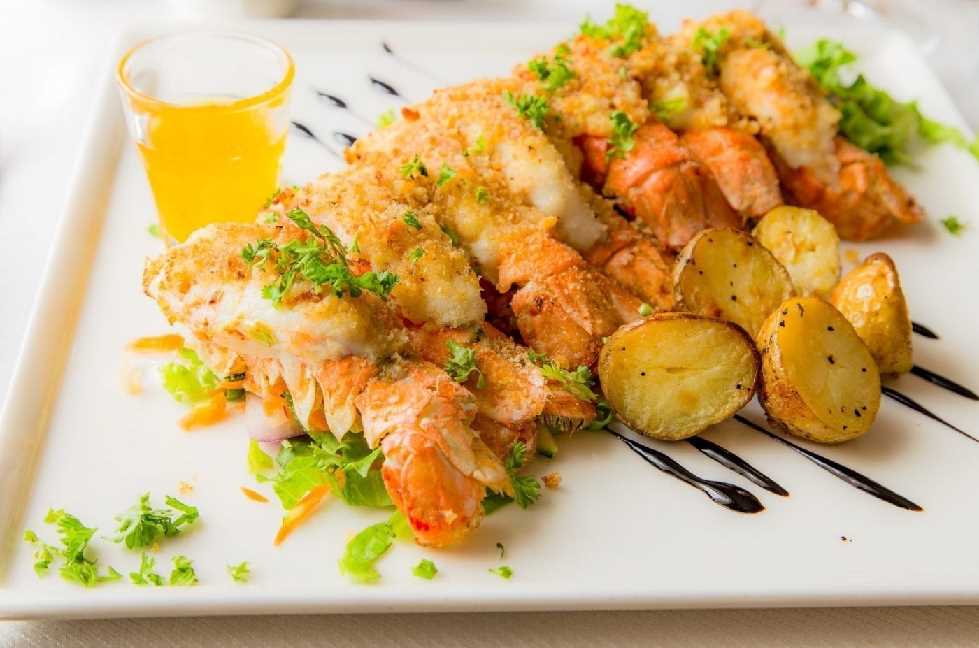 Old World Village Charm
Eyrarbakki was once one of the most important trading centres in Iceland but today it is a charming and tranquil village of less than 600 inhabitants. Many of the houses, including Rauða Húsið itself and the church next-door, are around 100 years old or more and beautifully restored. The oldest of them is affectionately known as The House, and it was built by a Danish merchant family during the time of the Danish trade monopoly in 1765. It now houses the Árnessýsla Folk Museum and is just next-door to Rauða Húsið and the church.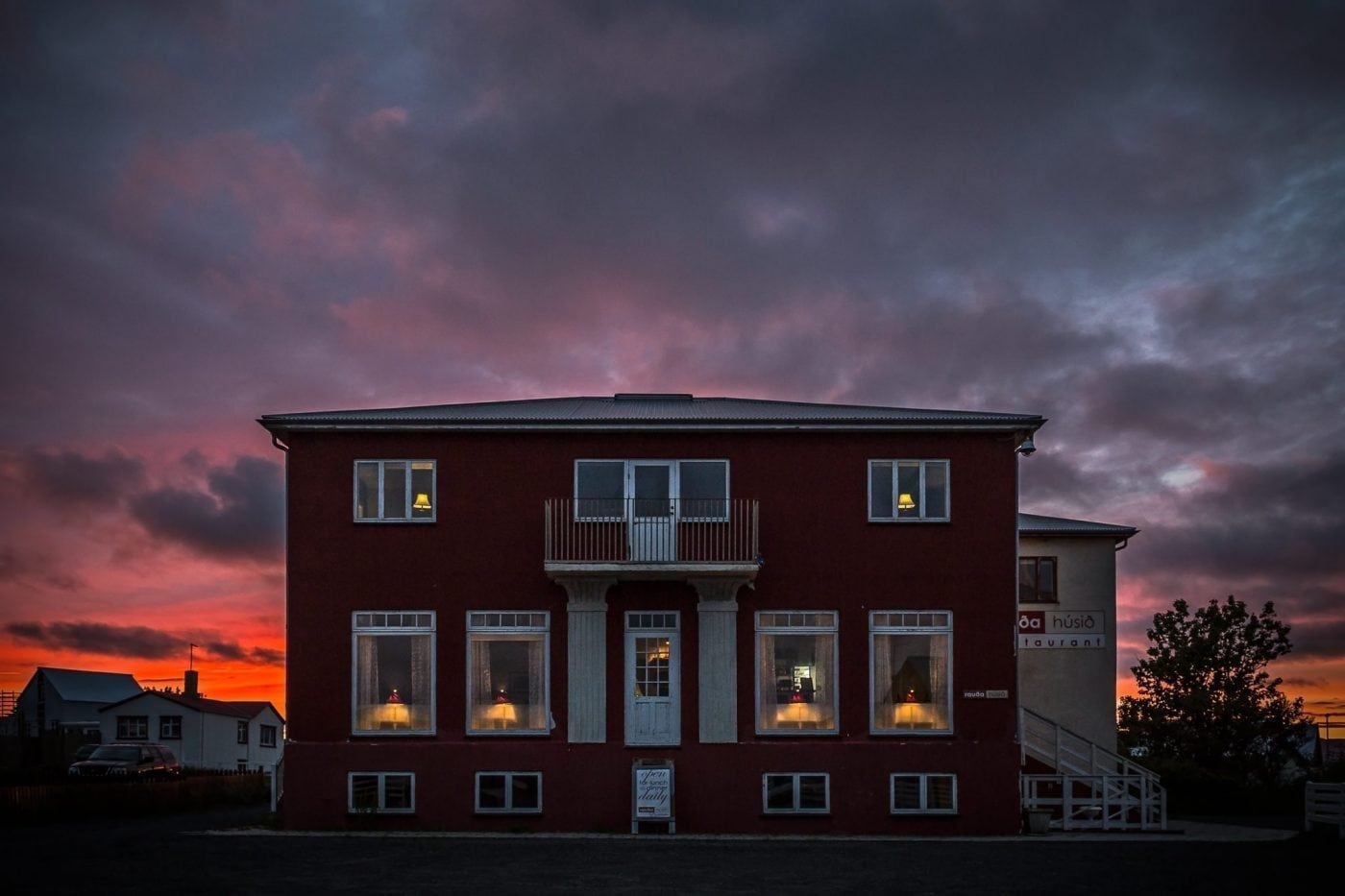 Rauða Húsið is one of the most beautiful houses in the village. The oldest part was built in 1919 as a shop by Guðmunda Nielsen, a member of the Danish merchant family who lived in The House. She studied business management in Copenhagen and was considered to be an exceptional lady. Guests will appreciate the sense of history within the restaurant and its ambience, with its large windows and lovely wooden floor. The main dining room is on the middle floor, but the upper floors have private halls for groups, so it is rarely crowded.
Langoustines from the Birthplace of Lobster Fishing in Iceland
Iceland's lobster fishing industry was born off the shores of Eyrarbakki in 1954. It wasn't until then that the locals discovered that not only was the small Langoustine lobster edible, it was delicious! Icelandic langoustine grows small in the icy waters of the North Atlantic, but their compact size concentrates the flavor. Rauða Húsið is known for its simple preparation of the small Icelandic langoustines lifted onto the shell and baked with garlic butter. Or try the lobster pasta or creamy lobster bisque with a hint of cognac.
Menu Suggestions
Serving a variety of delicious fish, meat, and vegetarian and vegan dishes, the restaurant's cuisine a nice mix of international and Icelandic, with local ingredients figuring prominently. Try the oven-roasted cod fillet, the seafood trio, or Icelandic lamb with a bottle of fine wine and one of Rauða Húsið's signature desserts for a perfect end to your perfect day in Iceland.
Return to Reykjavík with a Full Stomach
Rauða Húsið's location just outside the Golden Circle and 10 minutes from Selfoss and Highway 1 makes it a popular stop for travellers returning to Reykjavík after a day tour, as well as guests staying nearby. The scenic drive from Reykjavík to Eyrarbakki takes about 45 minutes.
Rauða húsið restaurant
Búðarstíður 4, 820 Eyrarbakki
+354 483 3330
[email protected] 
www.raudahusid.is