The Icelandic Secret to a Healthy Life
SagaMedica focuses on natural solutions for health.
SagaMedica provides quality natural products from Icelandic medicinal herbs, with a special emphasis on angelica, which grows wild in Iceland. Some research claims that Icelandic herbs are more potent than others due to the short growing season in the summer months under the midnight sun. Today, scientific evidence backs up this claim. Research has proven that the Angelica archangelica plant is, in fact, an effective way to treat health problems such as cold symptoms, an overactive bladder, and frequent urination.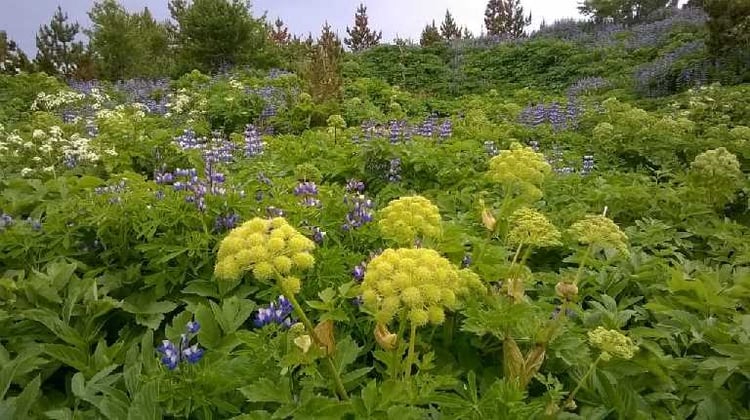 Impressive history
Angelica has a long history in Iceland. The plant was considered an asset to the Vikings who first settled in Iceland, as they knew its value full well. The root, stem, seeds and leaves were all used, both as food and medicine. This is documented in an Icelandic medical book over 150 years old.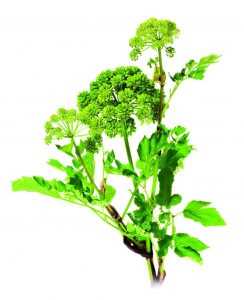 SagaMedica has been selling natural dietary supplements made from Angelica since the company was founded by academics from the University of Iceland in the year 2000. Dr. Sigmundur Guðbjarnason, a former dean of the university, was a pioneer in research into Icelandic medicinal herbs and their health benefits. He laid the foundation for SagaMedica, which has grown steadily through the years, and now offers a range of products that improve the lives of consumers. SagaMedica combines 1100 years of history and scientific research with the pristine Icelandic nature to create innovative health products.
Harvested on Hrísey
Angelica grows wild on the island Hrísey, which is situated in the northern Eyjafjörður fjord. The soil is fertile and pure and the air is clean. In fact, Hrísey was awarded an organic certification due to its clean, positive environment. The herb is picked by hand on the island and every me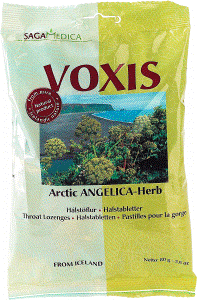 asure is taken to ensure its purity and the protection of the Icelandic nature. The process takes the natural environment into account from harvesting the herbs to the manufacturing of the final products.
The voice of Iceland
Voxis is a popular SagaMedica product that is produced from the leaves of Angelica. The throat lozenges, which are available in shops in Iceland and in the Duty Free area in Keflavik International Airport, contain antiviral phytochemicals which can help to prevent cold or flu infections. Voxis has been shown to relieve irritating coughs and has a soothing effect on sore throats. The lozenges contain menthol and eucalyptus and have a pleasant, refreshing taste.
SagaMedica's products are available for purchase in Iceland's grocery stores, pharmacies and on the company's website www.sagamedica.com.
SagaMedica
Krókhálsi 5d• 110 Reykjavík
+354 414 3070
[email protected]
www.sagamedica.com
JG