Ski from Mountain to Sea
Oddsskarð's Advanced Ski runs are for those who love a challenge
What the East of Iceland lacks in people, it more than makes up for with warm communities who welcome visitors to some of the best hiking and scenic parts of the country. But what about in winter?
If you are a competent skier and love the sport, the snows here are great. They last all the way through the winter until May or even June, making it possible to try all the different courses in the area.
The smoother, shorter courses of 1.5 km are a good preparation for the more challenging slopes, where the difficulty level quickly rises. The different sides of the mountains present very different slopes, with some being both steep and extreme, bringing a thrill and a challenge to experienced skiers wanting to pit their skills against the mountain. With cliffs and gradients of over 18°, these slopes are not for the novice or faint-hearted but some of them provide the best racing in Iceland.
If you like a longer ski run, how about trying the routes from the mountaintop all the way down to the sea? There are two different routes that will take you between 3 and 5 km to traverse.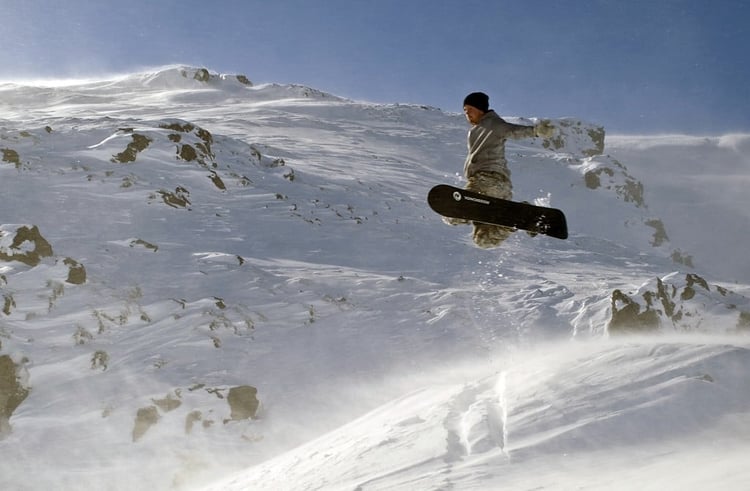 Peak Snow under Peak Lights
These are probably some of the best snows and skiing conditions you can find in the country, but they are all the more spectacular as the Northern Lights reach their climax for the next decade during these next two winters. Far from city lights, and with the backdrop of the mountains and the fjörd, this is an experience unmatched anywhere.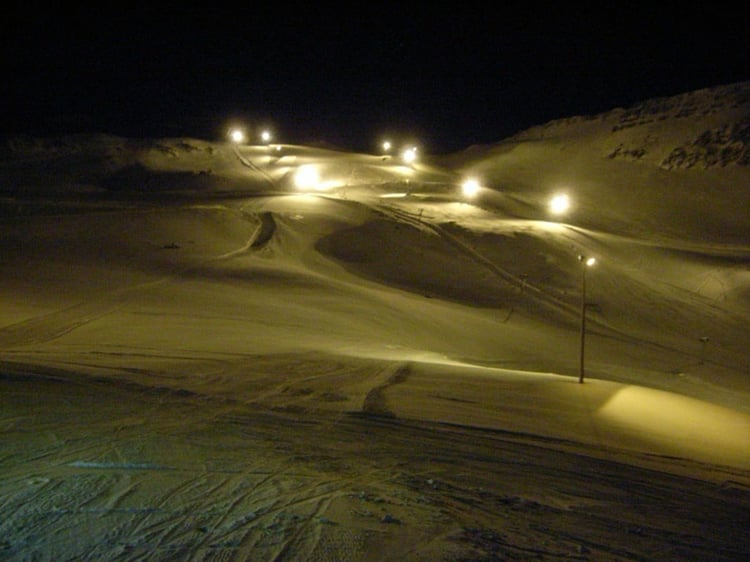 Stick around
You can come for the day but, once you see these slopes, you will doubtless want to stay longer to try them all. It's just a 50 min. flight from Reykjavik to Egilsstaðir – less than an average day's commute – but you'll find yourself in a very different world from your workplace. You will need your camera, too, as the views are sublime. Stay in the Fjarðahótel or Hjá Marlín in the middle of Reyðafjörður or in one of the small cottages of Mjóeyri Guesthouse, perched on the edge of the fjörd at Eskifjörður and you will see why your camera is essential.
Food, Drink and Nightlife
It's one thing to ski, but you can build up quite an appetite. Fortunately, these communities are very lively and welcoming. For generations, they have welcomed the fishing fleets from France and Norway and now they are happy to share their lifestyle with visitors from many different countries. There's a lot of history, art and culture in this remote part of the country – but during the winter months, there's also a lot of snow – good skiing snow.