Stracta Hotel Hella
A new hotel on Iceland's south coast
Located in the peaceful village Hella, South Iceland, Stracta Hotel is one of Iceland's newest hotels that caters for every budget. Built in 2014, the hotel gets high marks for its ability to incorporate a pleasant modern look seamlessly throughout its well thought out concept and design.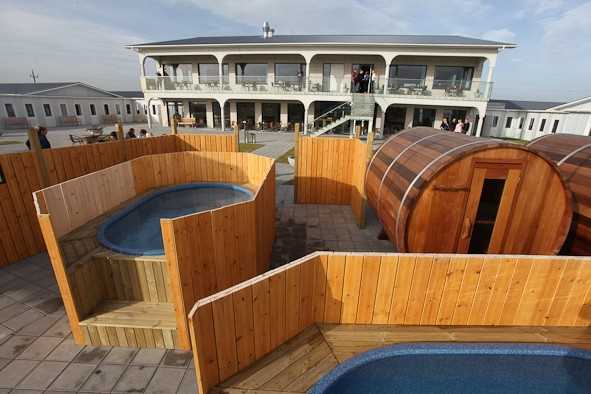 A room for every budget
The hotel encompasses wide variety of room options- from high-end deluxe suites, each with its own private hot-tub and well-stocked mini-bar, right down to budget rooms with shared facilities. There are also studio apartments and spacious cottages, with simple self-catering facilities that are perfect for families with children. Whichever you choose, you can always count on comfortable beds, free access to the hotel's hot tubs, saunas and wi-fi throughout the hotel.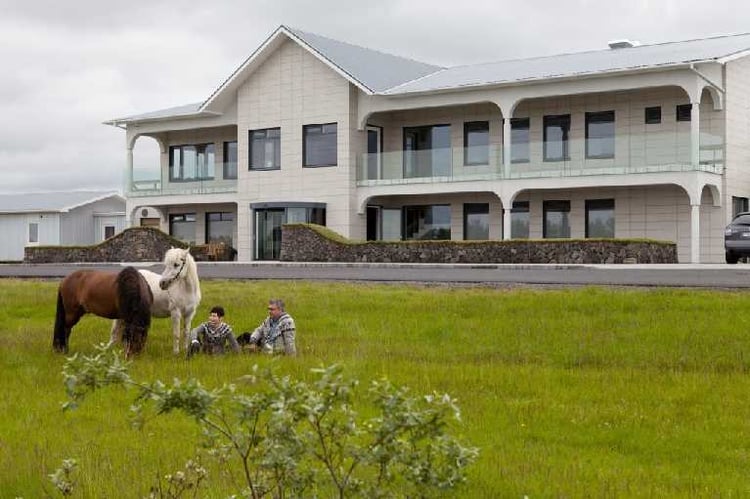 Northern lights prime time
Stracta Hotel's prime location, situated far from the light pollution of the bigger towns, allows guests a fabulous opportunity to view the northern lights from October through April. Imagine yourself lounging in cozy a hot tub, glass of wine in hand, as the northern lights swirl through the skies above.  Should the auroras happen to make their appearance while you are sleeping, a wake-up call can be arranged so you don't miss this once in a life-time event!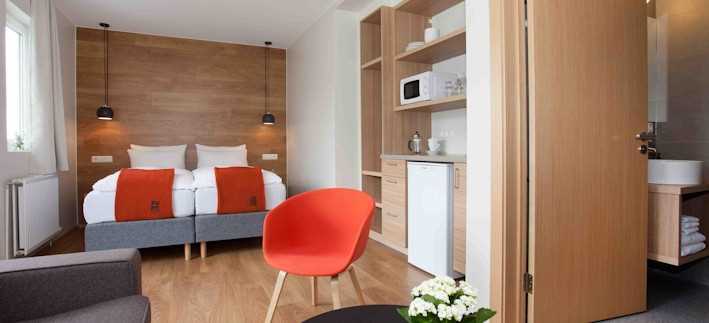 Healthy food choices abound
Food options and choices are varied at Stracta Hotel. The bar and bistro located on the ground floor is where you can order healthy sandwiches, salads, cakes and deserts, coffee, teas and a variety of wines and spirits. Guests will enjoy the panoramic views of the surrounding countryside from the second floor dining room where a buffet style dinner is served every evening. When the weather is fine you can take your dinner out onto the balcony, or sit outside on the patio below, where you can enjoy the long summer nights.  Planning a day out?  Why not purchase a freshly made packed lunch from the bistro to take with you on your journey.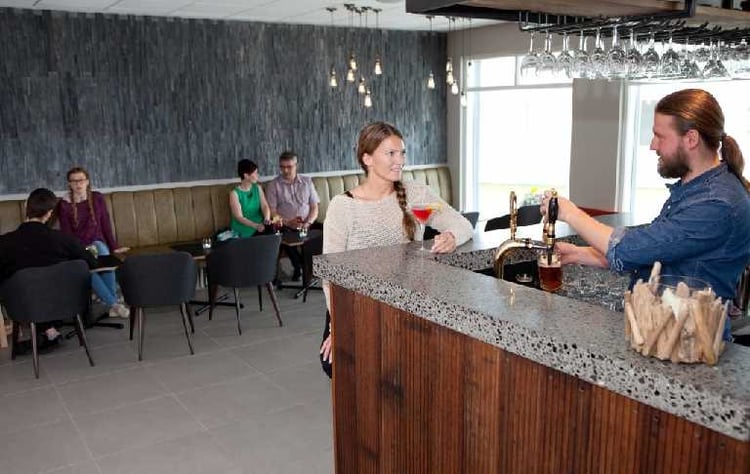 Health, Wellness and Activities
Experience Iceland via a wide range of activities that can be arranged at the front desk. Horse riding tours, local farm visits, super jeep tours of nearby Eyjafjallajökull Volcano or even an exciting helicopter tour over the most famous South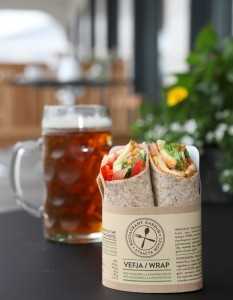 Iceland sites are all possibilities.
Fancy a massage or healing treatment? Stracta Hotel is well connected! Local therapists make themselves available to hotel guests and offer massage, meditation, Reiki and cranial-sacral massage.
Hotel Stracta welcomes you!
-EMV
Hotel Stracta
[email protected]
www.stractahotels.is
+354 5318000