SUNNEVA Design
"in harmony with nature"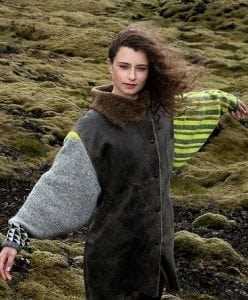 Designed and handcrafted from soft Icelandic shearling, wool and other high quality natural materials.
The new collection VEÐRABRIGÐI is a weatherbased unique collection that divides into different mixtures of shearling applications, introducing untraditional materials with the lamb skin.
Founded in 1995, SUNNEVA Design is the brainchild of Icelandic fashion designer Sigrídur Sunneva Vigfúsdóttir. Sunneva studied at Polimoda University of Fashion in Italy, graduating in 1991. After working in Florence for a number of years, she returned to Akureyri, her hometown in Northern Iceland, to establish her fashion studio and creative ba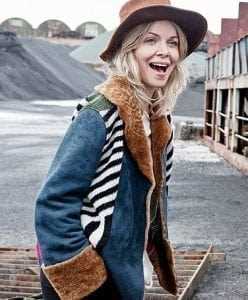 se.
Sunneva has always emphazised the importance of using only natural materials in her designs. The use of natural elements reflects her genuine respect for nature and at the same time creates her highly personal style. She combines influences of Italian aesthetics with an austere Nordic look. Sunneva's shearling designs have been featured in various international fashion publications and other media over the past decade.
Photography for the SUNNEVA Design collection by:
Aldís Pálsdóttir
Inga Lísa Middleton
2014 SUNNEVA Design