The Broad Valley of the East 
Driving east on highway No.1, you'll come across Breiðdalur, or 'the Broad Valley.' In this beautiful valley, surrounded by lofty peaks and sheer cliffs, lies the village of Breiðdalsvík, whose broad and fertile area offers visitors many great outdoor activities and its village, a vibrant cultural life.
Autumn is especially fascinating in this area of the country. While on a walk in search of berries, you'll undoubtedly witness the many shades of brown and moss-green. Breiðdalur is said to be one of the most genial areas of Iceland, known for the colourful rhyolite mountains which surround it, rising to a height of some 1,100-1,200 m.  
A good variety of marked trails can be found around Breiðdalsvík, both for longer and shorter tours. In Breiðdalur, you will find three of Iceland's most beautiful fishing rivers, Breiðdalsá, Tinnudalsá and Norðurdalsá. While walking along Breiðdalsá, don't miss Beljandi, the most beautiful waterfall in the area. Autumn is the ideal time for hunting geese, ptarmigan and even reindeer – while fishing for brown trout is possible throughout the year.
The village of Breiðdalsvík, has many interesting things to see – such as its oldest house, known as 'Gamla Kaupfélagið' or 'the Old Co-op', and Breiðdalssetur, a cultural centre that deals especially with geology, linguistics and history. Many of the cultural events of the region take place in Gamla Kaupfélagshúsið, such as art exhibitions, events during the Days of Darkness festival and more.  
This year, special emphasis is being placed on the work of the geologist Dr. George P. L. Walker, who was one of the first to study the geology of the East, especially the Breiðdalseldstöð, an ancient volcano, which has not been active during historic times. Walker studied the geology of the East of Iceland with great enthusiasm, spending many summers in the area, often along with his wife Hazel and some of his students.
Walker was especially conspicuous in the fifties and sixties. Many of the older folks of the area still remember him driving around in his Land Rover and camping out the whole summer with his wife. The work and the stories of this extraordinary character can be seen in an ongoing exhibition at Gamla Kaupfélagshúsið.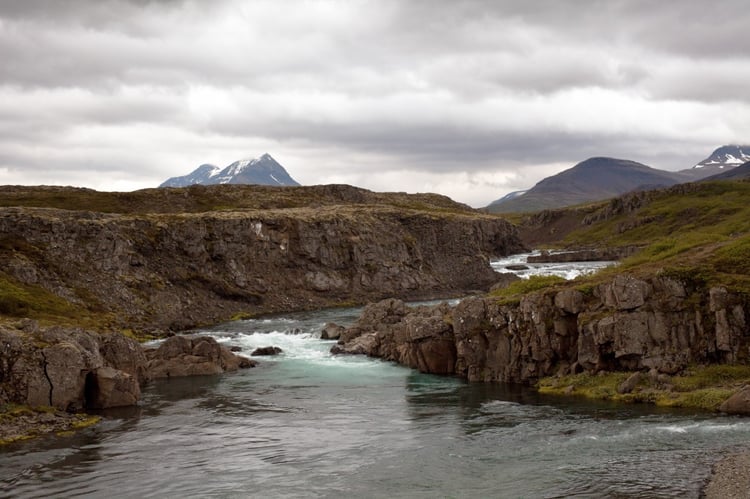 Breiðdalsvík has another collection connected to geology; a well-organised and informative mineral collection for those interested in the many wonders of the ground beneath us.
Travel-related services are ever-growing in this broad, beautiful valley, whether it's for accommodation, dining, activities or relaxation, making it the ideal choice for your vacation.
More information is available on www.breiddalur.is